You are here
Tunisia says resort gunman was trained in Libya
By AFP - Jun 30,2015 - Last updated at Jun 30,2015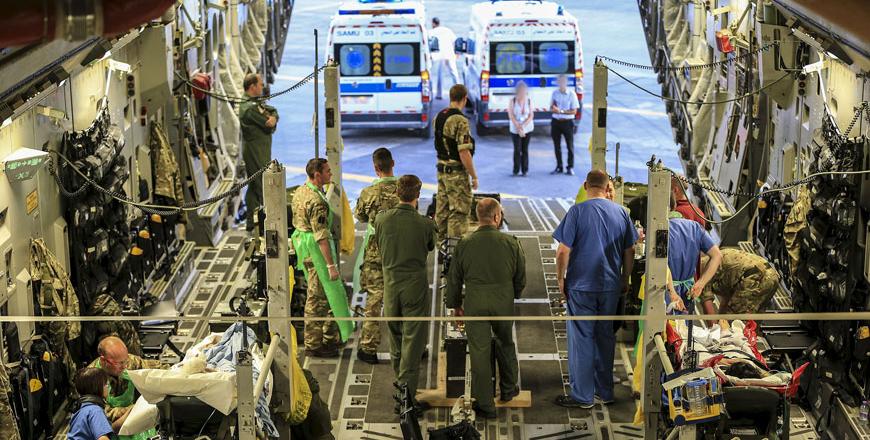 Military personnel attend to seriously injured British nationals on board a Royal Air Force C17 aircraft at Monastir Airport in Tunisia, in this Monday handout photo released by Britain's ministry of defence in London on Tuesday (Reuters photo/MoD Crown Copyright/Neil Bryden/Handout)
TUNIS — The gunman who killed 38 tourists in Tunisia received weapons training from jihadists in Libya, a top official said Tuesday, as the president admitted security services were unprepared for the attack.
On Friday, a student identified as 23-year-old Seifeddine Rezgui pulled a Kalashnikov assault rifle from inside a beach umbrella and went on a bloody rampage at the five-star Riu Imperial Marhaba hotel in Port El Kantaoui near Sousse.
Secretary of State for Security Rafik Chelli told AFP Rezgui had been in Libya at the same time as the two authors of a March attack at the National Bardo Museum in Tunis that killed 21 tourists and a policeman.
Both attacks were claimed by the Daesh terror group, which controls large swathes of Iraq and Syria.
"It is confirmed that he [Rezgui] went to Libya illegally. He was trained in Sabratha [west of Tripoli]," Chelli said.
"They were away at the same time... In Sabratha, there is only one camp that trains young Tunisians," he said, although he could not confirm whether they had trained together.
The camp was run by the jihadist Ansar Al Sharia group, Chelly added.
His statement came after French radio broadcast an interview with President Beji Caid Essebsi, who said security had been boosted after the museum attack in other areas for the Muslim holy month of Ramadan.
But authorities had not expected Tunisia's beaches to be targeted, he said.
"It is true that we were surprised by this incident. Arrangements were made for the month of Ramadan, but they never thought [measures] had to be taken on the beaches," Essebsi told Europe 1.
Thousands of tourists flee
After the Bardo attack, jihadists threatened further violence, with Daesh sympathisers tweeting under the hashtag #IWillComeToTunisiaThisSummer.
"It's not a perfect system," Essebsi said, vowing disciplinary action "if there were failings".
Tunisia is expected to deploy 1,000 armed officers on Wednesday to reinforce tourism police — who will also be armed — at beaches and attractions.
There were no signs yet of increased security at the scene of Friday's shootings, with no police visible at the hotel or in the surrounding area, an AFP journalist said.
Police and vehicles deployed on Monday during a visit by the interior ministers of Britain, France and Germany were gone by Tuesday morning.
Several witnesses said the attack lasted more than 30 minutes before the gunman was shot dead, but officials say they were on the scene within minutes.
Thousands of frightened tourists have fled the country since Friday, including at least 4,000 who flew home to Britain, the country hardest hit.
Tunisian health authorities have now identified 33 of the victims, 25 of them Britons, with British officials warning the number is expected to rise to at least 30.
British Prime Minister David Cameron's spokeswoman told reporters that the first bodies of British victims were expected to be repatriated on Wednesday.
It was Britain's worst loss of life in a jihadist attack since the July 2005 London bombings.
Tunisia's crucial tourism industry was already suffering from the upheaval that followed the 2011 overthrow of ex-dictator Zine El Abidine Ben Ali and other jihadist attacks.
Warning on the economy
But officials said Friday's massacre may do the most damage yet.
"We can count, at least, with regards to the impact on gross domestic product (GDP), on a loss of earnings of a billion dinars ($515 million/460 million euros)," Tourism Minister Selma Elloumi Rekik told reporters late Monday.
"I think that's just the minimum, but it's still an estimate."
Tourism accounts for 7 per cent of Tunisia's GDP and employs around 400,000 people.
"If tourism collapses... the economy falls apart," the minister warned, announcing government plans to provide exceptional loans to help tourism businesses.
France's travel agency union said Monday that 80 per cent of package holidays booked for July had been cancelled, with customers rushing to other destinations.
Some, however, have not changed their plans.
"I think we need to help our Tunisian friends," said Christiane, a French tourist arriving at Monastir Airport near Port El Kantaoui.
In a separate development, the trial of 24 people accused of links to the February 2013 assassination of prominent Tunisian opposition figure Chokri Belaid began and was adjourned to October 30.
Belaid, gunned down outside his home, was a staunch leftwing critic of the then-ruling Ennahda party, a moderate Islamist movement.
Jihadists claimed the killing and the authorities announced in February 2014 that Belaid's assassin had been killed in a police raid on "terrorist" suspects.
But Belaid's family has repeatedly demanded to know the full truth behind the murder.
up
31 users have voted, including you.
Related Articles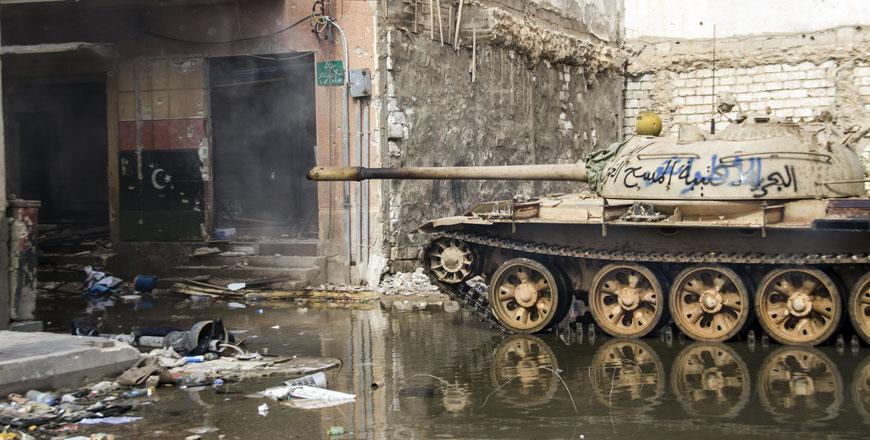 Jul 04,2015
TUNIS — Lawless Libya has become a magnet for radical militants who receive weapons training in jihadist camps before launching deadly attac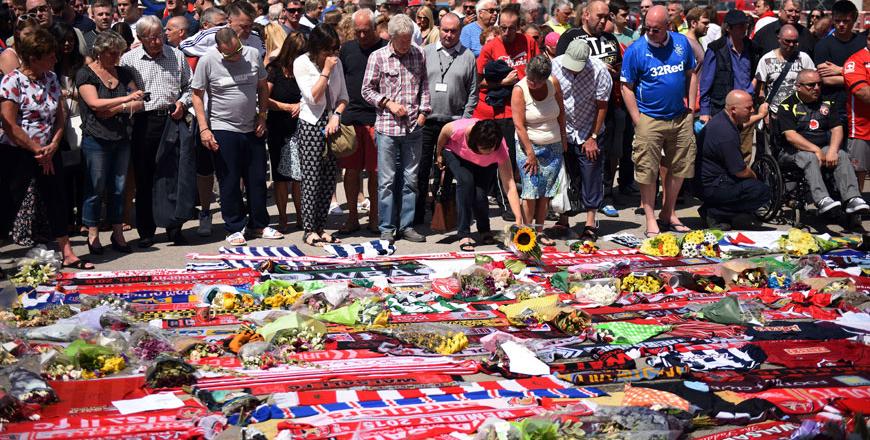 Jul 04,2015
TUNIS — Tunisian President Beji Caid Essebsi declared a state of emergency on Saturday, saying the Islamist militant attack on a beach hotel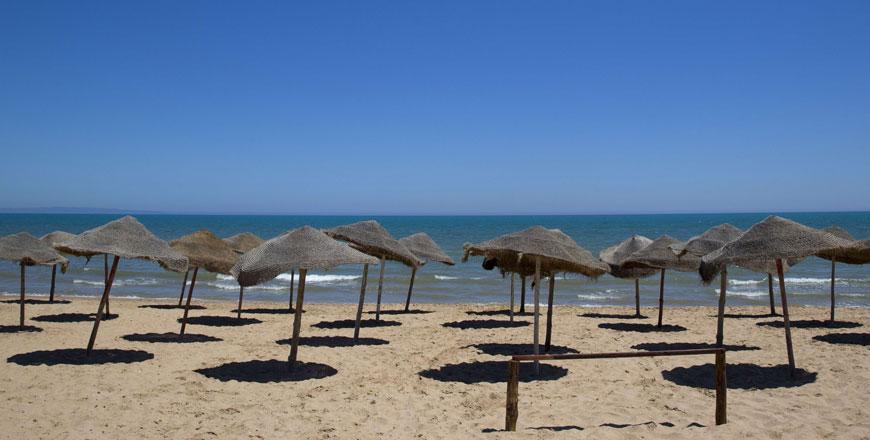 Jul 02,2015
TUNIS — Tunisia has arrested eight people in connection with last week's jihadist massacre at a seaside resort, as the remains of more slain
Newsletter
Get top stories and blog posts emailed to you each day.