You are here
UN Syria envoy opens wide-ranging talks in Geneva
By AFP - May 05,2015 - Last updated at May 05,2015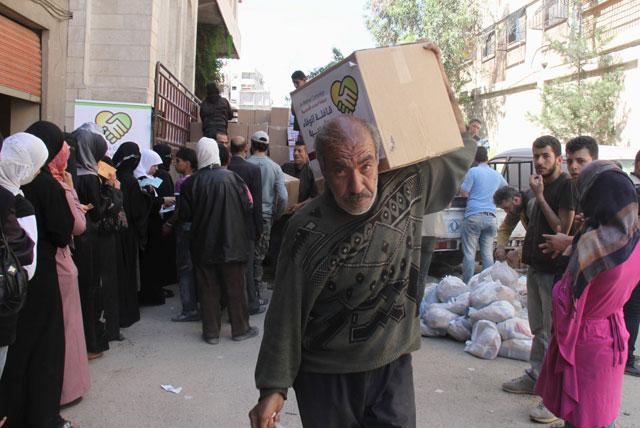 GENEVA — The UN's peace envoy for Syria on Tuesday launched wide-ranging consultations in Geneva with regional and domestic players, including Iran, in a bid to revive stalled talks to end the conflict.
Staffan de Mistura said talks with the Syrian government and some 40 groups, including "political, military actors, women, civil society, victims, the diaspora", would also rope in some 20 regional and international players.
Iran, a key player in the conflict, had been excluded from the stalled Geneva I and Geneva II peace deals. The current dialogue will also include the five permanent members of the UN Security Council.
The consultations would be held on a one-to-one basis between the UN and the separate players. De Mistura's first meeting was with Syrian Ambassador to the UN Hussam Eddin Ala in Geneva.
He said though "low-key", the talks would be "very serious" and could extend beyond a tentative end-June deadline.
"There is no cut-off date," the Swedish-Italian diplomat said, adding: "By the end of June we will assess progress... and decide on the next steps."
The talks could help determine "whether another round of negotiations is feasible down the line, and what a future peaceful Syria may look like", he said.
Terror-listed entities like Daesh and Al Nusra have not been invited but groups in contact with them are on the list of participants.
De Mistura refused to divulge the identities of the military or other groups he would be talking to.
"We will try to listen to the maximum voices," he said.
"They also include broad representation of the civil society as this process has to speak to the voices of the Syrian people who often are not heard enough.
"This process will be expanded to others as we move along," he said.
'UN will not abandon Syria'
"The UN will never abandon Syria even if it looks like Mission Impossible," de Mistura said, voicing his "determination" to help find a solution to end the crisis.
Calling the Syrian conflict the "biggest humanitarian tragedy since the World War II," de Mistura said he would "leave no stone unturned" in his bid to try and end the fighting.
The launch of the dialogue comes as rights group Amnesty International accused government forces of crimes against humanity by indiscriminately bombing the country's former economic powerhouse Aleppo. It also criticised rebels for abuses including war crimes.
De Mistura said the dialogue would be a "stress test as you do with banks" to try and answer the question "What is the situation today?"
More than 220,000 people have been killed in Syria since March 2011, according to the Syrian Observatory for Human Rights monitor.
De Mistura, who was appointed UN envoy for Syria last July, warned the Security Council last week that prospects for a political transition were slim.
In January, he said conditions were not yet right to try to launch more talks after two rounds of negotiations in Switzerland failed.
De Mistura said his predecessors as special Syria envoy — former UN chief Kofi Annan and veteran diplomat Lakhdar Brahimi — who cobbled together the stalled Geneva I and Geneva II peace deals, had "not made any mistakes", ascribing their failure to what he called "rapid movements on the ground".
He said both men had advised him "to meet as many people as possible".
"Within the conflict now, in its fifth year and three years since the adoption of the Geneva communique and no follow up, little if anything has moved," he said.
"We must redouble efforts in search of a political process. This view is shared by the wider international community."
up
9 users have voted, including you.
Related Articles
May 14,2015
Syria's main political opposition told UN Syria envoy Staffan de Mistura on Thursday he was harming the Syrian people by holding wide-ranging consultations on Syria's future, and especially by involving Iran.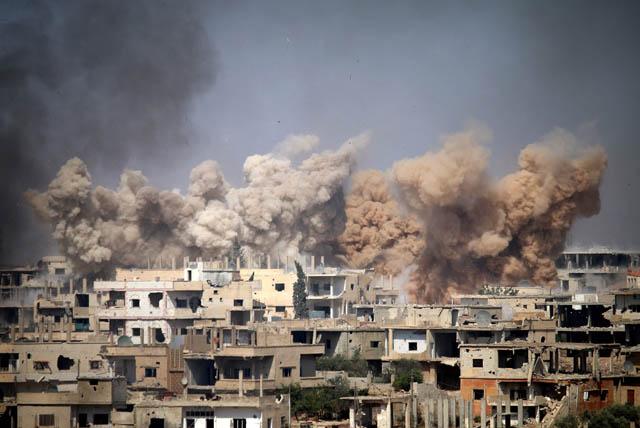 Jun 15,2017
LOSBY GODS, Norway — A new round of Syria peace talks could happen next month in Geneva, the United Nations envoy said on Wednesday, followi
Jul 30,2015
UNITED NATIONS, United States — The UN envoy to Syria on Wednesday invited Syrians to take part in what he called "thematic" discussions to
Newsletter
Get top stories and blog posts emailed to you each day.