You are here
US wants a UN team to lay blame for Syria gas attacks — diplomats
By Reuters - May 05,2015 - Last updated at May 05,2015
UNITED NATIONS — The United States wants a team of United Nations investigators to determine who is to blame for chemicals weapons attacks in Syria in a bid to pave the way for Security Council action against those responsible, diplomats said on Tuesday.
Russian UN Ambassador Vitaly Churkin said the United States had given him a draft Security Council resolution on the proposal on Monday, which he sent back to Moscow for study. Russia is an ally of Syria and has protected President Bashar Assad from council action during the four-year civil war.
Syria agreed to destroy its chemical weapons program in 2013, but the Organisation for the Prohibition of Chemical Weapons has since found chlorine has been "systematically and repeatedly" used as a weapon. The group is not mandated to lay blame.
Government and opposition forces have denied using chlorine.
"The rationale is clear and understandable and we talked with [US Ambassador to the United Nations] Samantha Power about it a long time ago, that there seems to be a missing link," Churkin said. "People are researching the allegations about the use; but accountability, it's not there."
The Security Council threatened in March to take action if toxic chemicals were used again. Ten days later six people were killed in a chlorine attack in Sarmin village, medics said.
Churkin has said there would need to be strong proof of who is to blame for any attacks before the council could act. Russia is one of the 15-member Security Council's five veto powers, along with China, Britain, France and the United States.
The United States said it was actively engaged with UN colleagues on the use of chlorine as a weapon in Syria.
"The Security Council must address the need to determine who is responsible," said a US official. "Doing so is critical to getting justice for the Syrian people and accountability for those who have repeatedly used chemical weapons in Syria."
Chlorine is not prohibited, but its use as a weapon is prohibited under the 1997 Chemical Weapons Convention, which Syria joined in 2013. If inhaled, chlorine gas turns to hydrochloric acid in the lungs, which can cause burning and drowning through a reactionary release of fluids.
"We are looking at the [US] proposal and of course we are firmly opposed to any use of chemical weapons," China UN Ambassador Liu Jieyi told Reuters. "It is something that the council will have to take up."
Related Articles
Aug 25,2016
United Nations — Russia will work with the United States on a response after UN investigators found that the Syrian regime had carried out c
Sep 11,2015
UNITED NATIONS — The United Nations Security Council on Thursday agreed to give a green light to launching an international investigation ai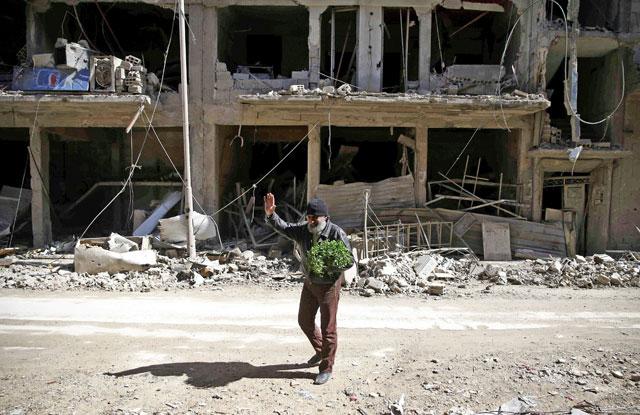 Feb 27,2018
AMSTERDAM — The world's chemical weapons watchdog opened an investigation on Sunday into attacks in the besieged, rebel-held Syrian region o
Newsletter
Get top stories and blog posts emailed to you each day.