You are here
Macron wishes Putin 'success in modernising Russia'
By AFP - Mar 19,2018 - Last updated at Mar 19,2018
This photograph taken on Monday shows a newstand with a newspaper featuring on the front page, an image of Russian President Vladimir Putin after his reelection in Moscow on Thursday (AFP photo)
PARIS — French President Emmanuel Macron wished Vladimir Putin success on Monday in "modernising Russia" after his reelection, but urged Moscow to shed light on the "unacceptable" attempted assassination of an ex-spy in Britain.
Macron also expressed concern over the war in Syria, in which Moscow plays a key role as the regime's closest ally, in a carefully-worded statement that steered clear of congratulating Putin directly for his election win.
"The president offered Russia and the Russian people, in the name of France, his wishes for success in the political, democratic, economic and social modernisation of the country," the statement said.
"He stressed his commitment to a constructive dialogue between Russia, France and Europe."
But the statement maintained Macron's tough line on the March 4 poisoning of a former double agent living in southwest England, as Western allies backed Britain in the escalating row.
"The president called on Russian authorities to shed light on the responsibilities for the unacceptable attack in Salisbury, and to firmly regain control of any programmes that have not been declared to the Organisation for the Prohibition of Chemical Weapons," it said.
"He informed the Russian president of measures taken to ensure the security of our citizens," it added, without elaborating.
On Syria, Macron expressed "great concern" over the situation in Afrin — captured by Turkish-led fighters Sunday — and in Eastern Ghouta which has been pummelled by the Moscow-allied regime.
He "called on Russia to do its best to stop the fighting and civilian casualties".
Macron is balancing tricky priorities when it comes to Russia, regarding a relationship with Putin as crucial to resolving conflicts in Syria and Ukraine.
He has made the case for keeping a dialogue open between Russia and the West, and on Monday again stressed that the relationship was "essential to Europe's security" and in everyone's interest.
Last week, however, Macron announced he would take unspecified measures in the coming days over the spy poisoning as he joined Britain, Germany and the US in pointing the finger at Russia.
On Ukraine, the statement said France "remained firmly committed to the full reestablishment of the sovereignty and territorial integrity of Ukraine within its internationally recognised borders".
Related Articles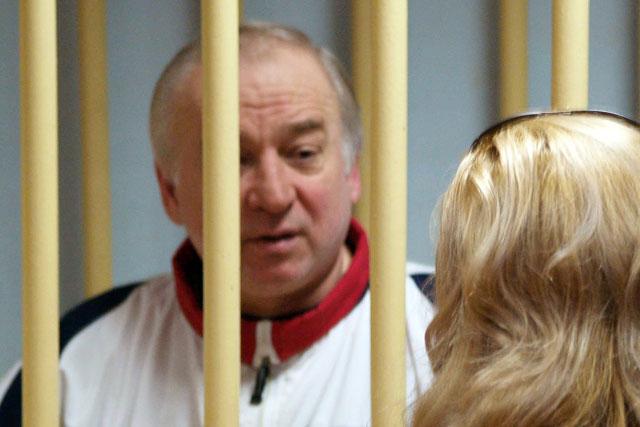 Mar 06,2018
SALISBURY, United Kingdom — Britain warned on Tuesday it would respond "robustly" if it emerged that a government was behind the suspected p
Mar 19,2018
MOSCOW — Russian President Vladimir Putin struck a softer tone towards the West on Monday after winning his biggest ever election victory, s
May 29,2017
VERSAILLES, France — France would respond immediately to any use of chemical weapons in Syria, French President Emmanuel Macron said Monday
Newsletter
Get top stories and blog posts emailed to you each day.