You are here
Ukraine, Arab Spring prompt EU to review regional ties
By AFP - Mar 04,2015 - Last updated at Mar 04,2015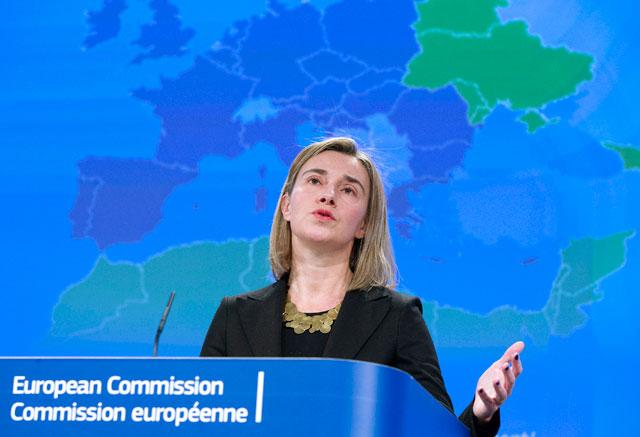 BRUSSELS — The EU launched an in-depth review of policy towards its regional neighbours Wednesday in response to the Ukraine crisis and turmoil across North Africa and the Middle East.
In 2003 the bloc unveiled its first European Neighbourhood Policy (ENP) confident it could establish close links with former Communist states in eastern Europe, including Russia, and with then-stable governments such as that of president Hosni Mubarak in Egypt.
But the situation has radically changed since 2011 with the Arab Spring and the turmoil in Ukraine, where pro-EU protests ousted the Russian-backed president leading to a bitter conflict between the new Kiev government and pro-Kremlin rebels.
"It is now essential to undertake a fundamental review of the principles on which the [European Neighbourhood] policy is based as well as its scope," a European Commission statement said.
EU foreign affairs head Federica Mogherini said the 28-nation European Union had to move on from a one-size-fits-all policy to allow for "the different aspirations, values and interests of our partners".
"Recent developments in the region have increased the challenges we all face: from economic pressures to irregular migration and security threats," she said.
Critics say the Ukraine crisis and especially Russia's annexation of the Crimea peninsula in March 2014 show Brussels went too far in pressing such a strategically important partner for Moscow into an EU association agreement in late 2013.
Mogherini rejected this view.
"There is no EU policy whatever that is meant to be in confrontation with anyone. On the contrary, cooperation is the basis for EU policy," she told a press briefing to launch the review.
Despite the current stand-off, "it was clear, it is clear, that the door of EU cooperation is open to everyone, to Russia" as long as they respect international law, she added.
The neighbourhood policy covers Armenia, Azerbaijan, Belarus, Georgia, Moldova and Ukraine, the six countries included in the EU's Eastern Partnership.
The EU is due to hold an Eastern Partnership summit in Riga in May.
Armenia, Azerbaijan and Belarus have since distanced themselves from the Eastern Partnership as Moscow has reasserted its influence in its former Soviet satellites.
The neighbourhood policy also covers Algeria, Egypt, Israel, Jordan, Lebanon, Libya, Morocco, the Palestinian territories, Syria and Tunisia.
Brussels adjusted the ENP in 2011 to take account of the Arab Spring, aiming to "support partners who undertake reforms towards democracy, rule of law and human rights".
The ENP has a budget of 15.4 billion euros for the 2014-20 period.
up
26 users have voted, including you.
Related Articles
Nov 19,2015
AMMAN — A strong partnership between Jordan and the EU "has never been more important than now", the union's ambassador to Jordan, Andrea Ma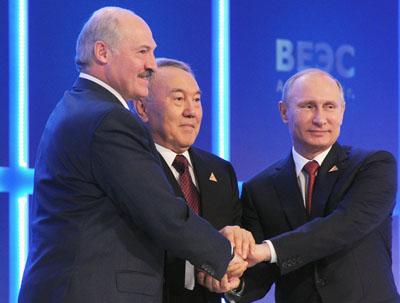 May 29,2014
Russian President Vladimir Putin signed a treaty with Kazakhstan and Belarus on Thursday creating a vast trading bloc which he hopes will challenge the economic might of the United States, the European Union (EU) and China.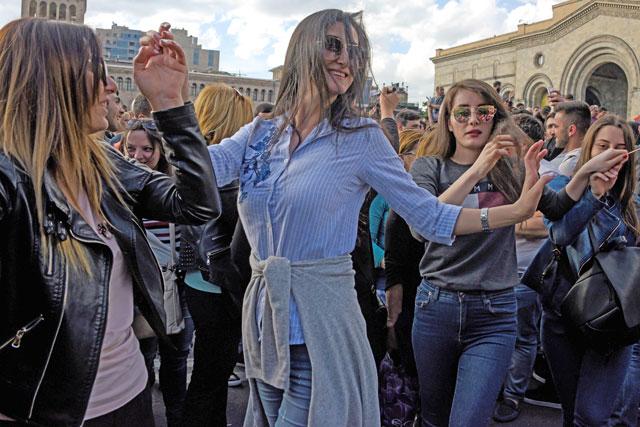 Apr 23,2018
YEREVAN — Armenian prime minister Serzh Sargsyan said on Monday he was resigning to help safeguard civic peace, following almost two weeks o
Newsletter
Get top stories and blog posts emailed to you each day.