You are here
Masaken Capital eyes becoming mammoth real estate developer, investment magnet
By Samir Ghawi - Oct 18,2015 - Last updated at Oct 18,2015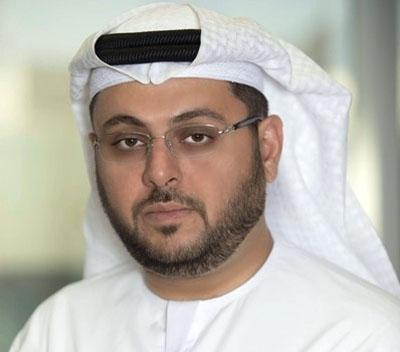 AMMAN — Evolving into a mega-business conglomerate is now a momentous ambition sought by Jordan Masaken for Land & Industrial Development Projects, known as Masaken Capital.
According to a disclosure sent last week to the Jordan Securities Commission (JSC), the company aims to broaden its real estate development, build up investments and bolster growth in services.
Such extensive plans and strategies will be complemented by acquiring influential stakes in financial establishments and businesses that provide services, and by forging strategic partnerships with major international corporations, Masaken Capital indicated in the disclosure.
"This enlargement seeks to establish a mammoth economic body that would contribute to support the national economy and be capable of creating rewarding job opportunities for the youth and of attracting local, regional and international investments," it said.
The disclosure added that the board of directors discussed the interest expressed by many Jordanian, Arab and foreign investors as well as companies and investment funds to join in the suggested enlargement and the capability of the company to utilise the proposed capital in economically feasible projects in light of the opportunities available locally, regionally and internationally.
"As a result, the board of directors decided to invite the shareholders to an extraordinary general assembly meeting on November 7," the company continued.
The board is recommending that the capital of Masaken Capital be raised from JD12.24 million to JD700 million, with the JD687.76 million increase be in cash and in kind allocated to foreign and strategic investors and the company's shareholders.
Another disclosure informed the JSC that there was nothing significant to justify the surge in the share price of the company other than the announcement to increase capital and expand operations, and to open regional offices in Saudi Arabia and the United Arab Emirates (UAE).
The share price of Jordan Masaken closed at JD4.840 at the end of last week, noting that the price from 2010 until 2014 averaged JD0.650.
Jordan Masaken's 6th annual report showed a series of losses over the past six years. The losses at the end of 2013 accumulated to JD5.8 million, an amount that was written off by reducing the capital from JD18 million to JD12.2 million.
Losses in later years until the end of June 30, 2015 accumulated to JD0.6 million.
Mid-year 2015 financial statement revealed that of the JD14.4 million in total assets, JD13.2 million were net real estate investments which include Al Haitham Commercial Complex, a multi storey building valued at JD1.5 million.
At present, the company employs eight persons and generates most of its earnings from Al Haitham Commercial Complex which is owned by by Al Hijaz Masaken for Real Estate Investment and Development, a wholly owned subsidiary of Jordan Masaken.
Other subsidiaries under Jordan Masaken include Al Serou Masaken for Investment and Real Estate Development (100.00 per cent), Green Masaken for Investment and Trade (100.00 per cent), Luxury Masaken for Investment and Real Estate Development (100.00 per cent), Amman Masaken for Real Estate Development (100.00 per cent), Masaken Balaama for Real Estate Development (100.00 per cent) and Masaken Academy Company for Financial Consulting & Training (100.00 per cent).
The other item of importance in the mid-year balance sheet was JD2.3 million in short and long-term bank credit facilities against a hypothecation on Al Haitham Commercial Complex.
The 6th annual report set the company's capital investment at JD13.4 million and mentioned that the highest risk facing the company was lower demand for developed lands and other real estate projects.
"There is also the possibility that demand for commercial office rentals declines within the commercial complex owned by the company because there is a large number of commercial compounds available for rent in Amman," the report said.
It added that due to the general slowdown in the Jordanian economy, the company will reduce these risks through investment diversification, strategic partnerships and broadening income resources.
Earlier this month, the company announced that Hasan Abdullah Ismaik bought 4,535,000 shares, representing 37.05 per cent of its equity and that he was elected board chairman.
The second largest shareholder, according to latest data, was Mohammed Abdullah Rashed Saeed Al Thaheri who owned 2,631,497 shares or 21.5 per cent of the capital.
Kifah Ahmad Mustafa Al Maharmeh came in third with a 13.69 per cent stake, or 1,675,886 shares.
Ismaik, the former chief executive officer of Dubai's Arabtech, plans to hire banks for a secondary equity listing next year, he told Reuters last week.
Masaken Capital will hire an international investment bank, "the likes of JP Morgan or Deutsche Bank, and a local Jordanian bank like Arab Bank" to advise on a listing in the UAE or Saudi Arabia, Ismaik said.
The offering will involve new shares, he added, without specifying what percentage of the company's shares would be sold in the secondary offer, noting that one of the "big four" accountancy firms would be hired soon to advise on the procedure.
Masaken will also soon announce a "big" acquisition in the UAE, Ismaik said to Reuters, declining to provide further details.
The Jordanian businessman resigned from Dubai-listed Arabtec in June 2014 amid rumours of a fallout between him and Abu Dhabi state-owned Aabar Investments, which holds a significant stake in the Dubai contractor.
Ismaik, who still retains an 11.8 per cent shareholding in Arabtec according to bourse data, said there would be no conflict of interest between his ownership in Arabtec and his new position at Masaken.
Related Articles
Jul 13,2014
From a 59-storey tower in Abu Dhabi, the offices of Arabtec look out over the Gulf towards Middle Eastern and Asian nations where the construction firm hopes to expand. It is a symbol of the company's ambitions — and the way in which they have run into hard reality.
Dec 09,2015
AMMAN — The chairman of Masaken, a Jordan-based real estate developer, on Wednesday bought 587,000 shares of his company after their v
Apr 18,2015
Several deals clinched in Jordan, Morocco, Egypt, Palestine, United Arab Emirates and Kuwait are expected to generate JD20 million in income for Al-Faris National Company for Investment and Export.
Newsletter
Get top stories and blog posts emailed to you each day.