You are here
Being a victim is not an identity
By Sally Bland - Sep 08,2019 - Last updated at Sep 08,2019
My Nakba: A Palestinian's Odyssey of Love and Hope
Samir Toubassy
US: Olive Branch Press/Interlink, 2019
Pp. 188
In this well-written memoir, Samir Toubassy traces his life from his family's hasty departure from Jaffa under the impact of Zionist attack when he was nine years old, to his education in Lebanon, and successful career in non-profits and business in Beirut, Saudi Arabia, London and the US.
The most impressive aspect of his narrative is his attitude towards the catastrophe that befell his family along with other Palestinians. Though he writes that "my experience of the Nakba has been a constant shadow… One lesson I've taken to heart from this shadow is that being a victim is not, and never could be, an identity… 'Refugee' is an imposed status that covers up a person's true identity, potential and dignity". (p. 7)
Toubassy's account of his ancestors paints a fascinating picture of life in the last days of the Ottoman Empire and the interwar period in what became Palestine, Jordan, Lebanon, Syria and Egypt, illustrating the organic connection between these areas. Later, when his immediate family realised that they would not be going home to Palestine any time soon, they, like so many other Palestinians, focused on education. Through diligent study despite substandard schools, and with the help of UNRWA, Toubassy was able to obtain a scholarship to the International College in Beirut and later the AUB, where he majored in business which was to prove crucial to his later success.
In the 1960s, when the Ford Foundation was helping Saudi Arabia introduce public administration reforms, Toubassy was one of the first Ford consultants to work in Riyadh, and he was subsequently offered a job created by a Ford Foundation grant to AUB to improve its planning and budgeting system. Though these efforts were successful, in 1974 the AUB's budget was reduced by half: "Political lobbying unfriendly to AUB pressured the US congress to make the cuts". (p. 93) Unfortunately, Toubassy doesn't reveal the source of this lobbying.
"My days at AUB, as a student and on the staff, had been among the precious years in my life," writes Toubassy. (p. 113) Still, under the impact of the Lebanese civil war, he moved with his wife and children to Berkeley, California, where his wife's parents had a home. Here he worked for the University of California and took the opportunity to study for an MBA. Despite outward success, however, Toubassy admits to problems adjusting to life in the US: "At heart I felt displaced." (p. 117)
After some years he attained US citizenship. His quote from the judge who administered his oath is encouraging in view of the debate on citizenship now raging in the US: "Don't let anyone tell you that you are any less a citizen just because you're the newest. We're pretty much all refugees here. It's just a question of when we arrived." (p. 119)
After a few years, he accepted a job offer with Herman Smith as chief financial officer for a hospital management project in Saudi Arabia, which held out more benefits and challenges than his current job. Explaining his decision, he writes, "There was always in me a refugee's persistent fear of failure and a desire to excel, to make something more out of myself and my circumstances." (p. 117)
Eventually Toubassy found his most enduring work with the international, Saudi-origin company, the Olayan Group, which had the skills and experience to carry out projects enabled by the oil boom. Toubassy notes that: "The strong economy at the time was helpful in creating job opportunities for many, especially Palestinian refugees, who were denied access to job markets, as in Lebanon. The Group offered college-educated Palestinians employment opportunities they couldn't find elsewhere… the refugee camps in Lebanon also provided a recruitment source…" (p. 97)
Some may disagree with Toubassy's focus on business at the expense of politics, as when he worked on the Olayan Group's efforts to reintroduce Coca-Cola into the Arab world in the 1980s, despite the Arab boycott. Overall, he avoids criticising the US, although he acknowledges foreign interventions as a main reason for instability in the area, without naming names. Perhaps the fact that he got his first opportunities for moving ahead from US institutions made him see the good side. Toubassy never let anything stand in the way of providing for his family and leading a productive life. Above all, he never gave up hope. Even his post-2000 visit to Palestine brings out hopeful thoughts, despite the many discouraging things he witnesses. After "unending decades of military occupation and expulsion of Palestinians from our homelands", he queries "how do we help write new histories, ones that offer hope?" (p. 140)
Related Articles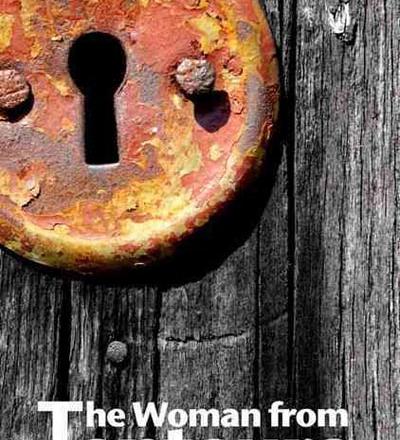 Jun 15,2014
Combining a deep understanding of history and human psychology with her rare storytelling gift, Radwa Ashour retells the Palestinian story in novelistic form.
Feb 11,2018
The American QuarterJabbour DouaihyTranslated by Paula HaydarUS: Interlink Books, 2018Pp.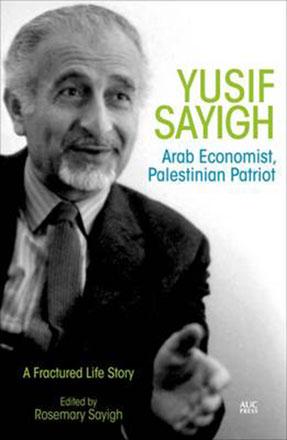 Aug 23,2015
Yusif Sayigh: Arab Economist, Palestinian Patriot — A Fractured Life StoryEdited by Rosemary SayighThe American University in Cairo Press, 2