You are here
Administrative detention of women for protection is 'illegal', activists say
Almost half of detained women in 2015 were in 'protective custody'
By Dana Al Emam - Nov 01,2016 - Last updated at Nov 01,2016
AMMAN — Administrative detention of women under the pretext of protection against murder is "illegal" and forms a clear violation of equality principles, activists said on Tuesday.
Mizan Law Group Executive Director Eva Abu Halaweh said administrative governors violate the law when they detain women who are under the threat of murder by their families, those who are tortured at home or those who flee their homes.
Abu Halaweh explained that Article 3 of the Crime Prevention Law authorises administrative governors to practise administrative detention for periods that do not exceed a year against individuals who are found in public or private areas about to commit or assist in committing a crime, those with a record of theft or protecting thieves, and those found drunk in a case that could harm people.
Only in these three cases is administrative detention legal, and none of them includes women under the threat of murder, she explained, noting that when a woman's life is threatened, the man who might commit the crime is the one who should be administratively detained.
Speaking at a workshop organised by Mizan and the Equal Rights Trust (ERT), Abu Halaweh noted that women in "protective custody" face social stigmatisation, although in many cases they escape domestic violence and rape, adding that the majority of them do not receive family visits.
Meanwhile, she expressed hope that the Constitutional Court would amend laws regulating the issue, as this type of detention violates articles 7 and 8 of the Constitution, which grant personal freedom and ban detention without violating the law.
Abu Halaweh cited figures from the National Centre for Human Rights (NCHR) 2015 report showing that 19,860 men and women are in detention centres, while another NCHR study shows that almost half of detained women are administrative detainees.
Also speaking at the workshop, Col. Ahed Shraideh, the head of the development and training institute at the Public Security Department's (PSD) Correctional and Rehabilitation Centres Administration, said there are some 13,000 detainees at the Kingdom's 16 correctional and rehabilitation centres for men and women.
There are 450 women detainees in the women's detention centre in Jweideh and the women's department in Um Al Lulu Centre, including 140 administrative detainees, he said, explaining that the figure is made up of 73 non-Jordanian and 67 Jordanian women.
Shraideh noted that non-Jordanian administrative detainees are mostly guest workers, while the majority of Jordanian women are kept for their protection in the absence of a specialised alternative shelter.
"The PSD is a law enforcement authority… We support a legislative amendment that would create a safe environment for women," he said.
Joanna Whiteman, ETR co-director, said the international law prohibits protective custody even if it is carried out theoretically to help women, adding that in many cases, administrative detention rises to the level of ill-treatment and is sometime considered a form of torture.
Through administrative detention, the state locks away the problem so that it does not have to deal with it, rather than addressing the root causes of the issue and finding more effective measures to protect women under threat, such as relocation, according to Whiteman.
She added that the UN Special Rapporteur on torture's report referred to protective custody in Jordan, stating that depriving innocent women and girls of their liberty for as long as 14 years can only be qualified as inhumane treatment and is highly discriminatory.
Jerash Deputy Wafaa Bani Mustafa said issues of concern to women are usually not considered a priority for discussion in Parliament and for legislative amendment.
She cited "severe" challenges during the term of the 17th Parliament when amending laws that are unjust to women, adding that the demands of women parliamentarians were not fully met, such as efforts to repeal Article 308 of the Penal Code, which allows rapists to escape punishment if they marry their victims, and granting civil rights to the children of Jordanian women married to non-Jordanians.
Bani Mustafa, who is also the president of the Coalition of Women MPs from Arab Countries for Combating Violence against Women, cited combined regional efforts to remove legal texts that allow rapists to escape punishment if they marry their victims.
Firas Azar, the president of the Mizan Law Group, said the government should give priority to the implementation of Jordan's commitment to international treaties that grant equal rights to men and women.
The government coordinator on human rights, Basil Tarawneh, highlighted the authorities' keenness on implementing the Comprehensive National Plan for Human Rights, adding that enhancing the conditions of women is an integral part of the plan.
He said the government will consider the recommendations of the workshop, urging civil society organisations to spread more awareness on the issue through official and private media outlets.
Related Articles
Oct 25,2016
AMMAN — Activists and government entities on Tuesday stressed the importance of securing justice for individuals whose rights were violated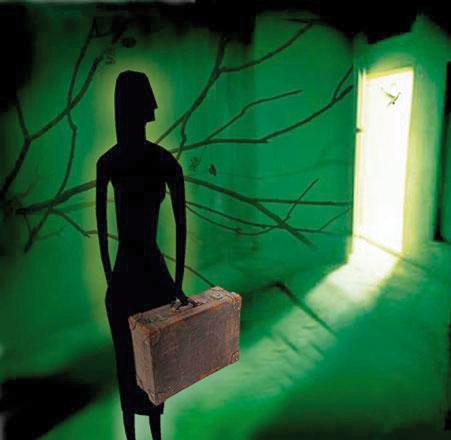 Aug 16,2017
By Rosie-Lyse ThompsonAMMAN — In a secret shelter in Amman, 52-year-old Fatima runs a hand over the scar that has shaped her life.Almost 30
Aug 01,2021
AMMAN — A recent workshop to commemorate Nelson Mandela International Day, annually marked on July 18, has called to reduce the number of in