You are here
Agriculture Ministry seeks verification after reported UAE ban on Jordanian vegetables
By Hana Namrouqa - Apr 23,2017 - Last updated at Apr 23,2017
The agricultural sector is 'gradually dying' due to the ongoing closure of the Iraqi and Syrian borders with the Kingdom, according to the Jordan Valley Farmers Union (File photo)
AMMAN — The Ministry of Agriculture is contacting its Emirati counterpart to verify reports claiming the latter had banned the import of several types of vegetables from Jordan, a government official said on Sunday.
News reports indicated that the ministry of climate change and environment in the UAE had announced a decision to indefinitely ban the import of seven of Jordan's main vegetable exports as of mid-May.
Information circulated over the weekend indicated that the reported ban was put in place due to increasing levels of chemical pesticide residues in Jordan's agricultural products.
The vegetables reportedly banned include all types of zucchini, sweet pepper, eggplant, cabbage, green beans, cauliflower and lettuce.
The UAE's reported decision also stipulated that imports of any fruit and vegetables, besides the aforementioned, be coupled with certificates from the Jordanian Ministry of Agriculture indicating that the produce was free from pesticide remnants.
Ministry of Agriculture Spokesperson Nimer Haddadin announced that the ministry was contacting the UAE to verify the reported decision.
"So far, the ministry hasn't received any official communication from the Emirati side informing us of a ban on some of our vegetables. The ministry is contacting its Emirati counterparts to verify the reports," Haddadin told The Jordan Times.
Zuhair Jweihan, president of the Jordan Exporters and Producers Society for Fruits and Vegetables, said that the society also has not received any official statement from the UAE indicating that there was a ban on some of Jordan's vegetables.
"This is a major issue and we are also working to verify the reports because the UAE is one of Jordan's biggest importers of fruits and vegetables, with over 150,000 tonnes of produce exported annually," Jweihan told The Jordan Times.
Meanwhile, Jordan Valley farmers expressed fears over a possible halt of exports to the UAE, indicating that its market is the agriculture sector's "last straw of survival".
"Several merchants have already confirmed the news to me; if the banning decision is true, then it would be a big blow to the agriculture sector," President of the Jordan Valley Farmers Union Adnan Khaddam said.
If the ban decision is true, the prime minister should intervene, Khaddam said, noting that the sector was "gradually dying" due to the ongoing closure of the Iraqi and Syrian borders with the Kingdom.
Related Articles
May 16,2017
AMMAN — Jordanian exporters of agricultural produce have stopped exporting several types of vegetables to the United Arab Emirates and other
Apr 25,2017
AMMAN — Minister of Agriculture Khaled Hneifat and United Arab Emirates Ambassador to Amman Bilal Al Budoor are scheduled to meet on Tuesday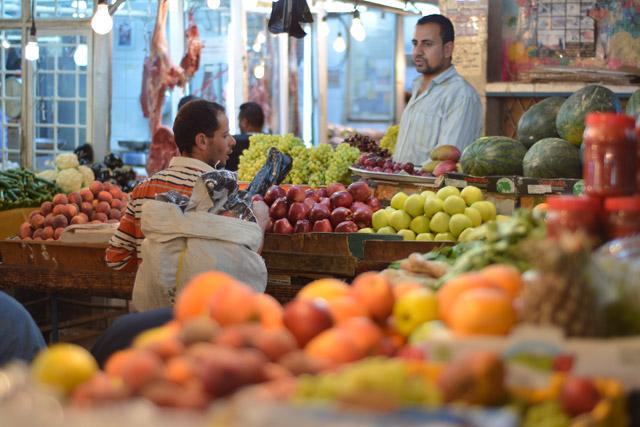 May 07,2017
AMMAN — Farmers and exporters on Sunday urged the Gulf countries which imposed a ban on the imports of Jordanian vegetables to delay the sta
Newsletter
Get top stories and blog posts emailed to you each day.