You are here
Alarm sounded as women constitute 13% of labour market
By Laila Azzeh - Sep 14,2015 - Last updated at Sep 15,2015

HRH Princess Basma attends a ceremony during which a report on women in the labour market was released in Amman on Monday (Petra photo)
AMMAN — The labour market still discriminates against women, with legislation or conditions that often force them to quit earlier than they normally would, experts said on Monday.
According to a study on Jordanian women withdrawing from the labour market, based on Social Security Corporation (SSC) data, 50 per cent of women who left their jobs between 2008 and 2013 were aged between 25 and 34. Of these, 78 per cent were already married, and only about one-third had been married for less than two years.
During a ceremony held by the Higher Population Council (HPC) and UNFPA to announce the outcome of the study, HRH Princess Basma, UNFPA goodwill ambassador, underlined the need to address imbalances that affect women's participation in the labour market.
On average, only 14 to 15 per cent have been part of the labour market for the past years.
Princess Basma called for supporting individual initiatives that have "real" and "direct" effect on people's lives.
"I cannot stress more the importance of joint efforts in improving the economic participation of women… There is a wide gender gap in the labour market," said the princess.
The study, based on a sample of 600 women from the northern, central and southern regions, showed that 86 per cent of those who left work during the period in question were employed in the private sector, compared to only 9 per cent in the public sector.
"This is a very dangerous indicator. We can say that the problem of women's withdrawal from the labour market lies in the private sector," said Mohammad Tarawneh, head of the team who conducted the study.
Of those who left work, 44 per cent were receiving "very low" wages (less than JD200 a month), which could very well be a reason for quitting work.
The survey showed that 34 per cent of the women who left their jobs attributed their decision to "family circumstances", while 11 per cent to the "burden/responsibility of having children".
Moreover, 9 per cent said they left the job because they got married, 7 per cent were "fired by the employer", 6 per cent due to "bad treatment at work", 6 per cent because of the "low wages" and 6 per cent due to emigration.
More than 54 per cent of the women surveyed said they used to depend on family members (mainly parents) to take care of their children while at work, compared to 22 per cent who relied on childcare facilities.
Participants at the ceremony where the report was presented called for activating Article 72 of the Labour Law, which obligates companies that have 20 or more women employees with a total of 10 children under the age of four to provide an adequate daycare centre supervised by trained personnel.
Analysis of data on social security contributors and retirees available from the SSC, reveals that of the women who left work during 2008-2013, 30 to 40 per cent preferred a lump sum of money instead of waiting for the monthly benefits of retirees.
As a result, although 26 per cent of the contributors to the SSC pension scheme were women, only 21 per cent were qualified to receive monthly pensions, according to the study.
Labour Minister Nidal Katamine said the results of the study were "very alarming", noting that women's overall participation in the labour market in the country stands at 12.6 per cent.
He presented the projects implemented by the ministry to improve the employability of women, including the establishment of 60 factories in more than 15 remote and poverty pocket areas that have so far employed 3,400 women.
HPC Secretary General Sawsan Majali said the percentage of employed women has been constant in Jordan during the last decade, while the global average reached 50 per cent.
"Regulations should be revisited to create flexible work environments that suit women and accommodate their needs," she stressed.
"It is true that Jordan has made tremendous strides in improving gender equality in the past decade, but more can be done to increase women's participation in the labour market. There is no shortage of talented, capable Jordanian women in all sectors," said UNFPA Jordan Country Director Dan Baker.
Related Articles
Mar 07,2017
AMMAN — Women's rights activists in Jordan are marking International Women's Day by renewing their calls to increase women's political parti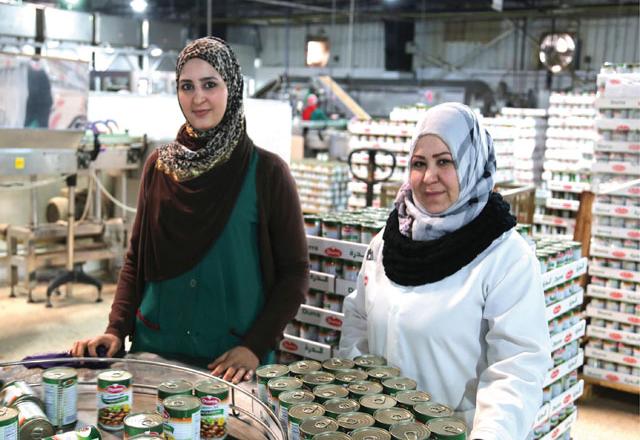 Mar 12,2017
AMMAN — A UN study on Jordanian and Syrian refugee women published on Sunday indicated that almost half of those who are unemployed would wo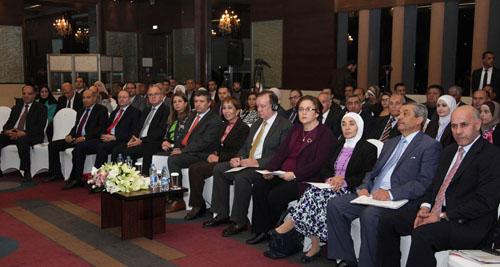 Nov 04,2015
AMMAN — If Jordan fails to capitalise on technical and vocational training in the coming years, it will be a major setback to its endeavours
Newsletter
Get top stories and blog posts emailed to you each day.