You are here
'Amman one of friendliest emerging markets for startups'
By Camille Dupire - Dec 11,2017 - Last updated at Dec 11,2017
AMMAN — Amman was recently ranked second in an index rating the startup ecosystem friendliness of emerging markets, right below Tunis, a statement by the Berlin NGO enpact said.
Upon the launch of its startup meter, which is an interactive indicator-based analysis platform measuring startup-friendliness of cities' ecosystems, enpact rated seven of the world's emerging markets, including Tunis, Cairo, Nairobi, Beirut, Accra and Rabat.
Amman came second with a score of 54.7 out of 100, far ahead of its direct followers Cairo and Nairobi which were respectively granted scores of 46 and 45.2.
Based on almost 100 indicators, the Startup Friendliness Index measured the framework conditions for entrepreneurship in urban metropolises of growing markets, the statement read, noting that the analysis framework was developed in cooperation with a number of researchers and scientific institutions.
"After collecting the data, we presented them on an interactive online platform to allow comparisons," said Jan Lachenmayer, director of the startup meter, noting that Amman was found to have the strongest ICT infrastructure out of the seven cities.
Among other findings, Jordan's capital was also considered as having the "most favourable macro-conditions including political framework, legal framework and prevalence of crime", along with Tunis.
The startup meter was launched earlier this year by enpact, as an answer to the "gap in relevant data on entrepreneurial ecosystems in emerging and lower-income markets", its website said.
"The startup meter seeks to provide data-driven advice for investors, donors and other implementing bodies in the field of economic and development cooperation," Lachenmayer said, noting that the index encompasses criteria of human capital, finance, infrastructure, among others.
Launched in 2013, the non-governmental organisation enpact seeks to support young entrepreneurs through mentoring programmes, the creation of entrepreneur spaces in the MENA region and the organisation of delegation trips to explore ecosystems throughout MENA and Berlin, according to its website.
A delegation of 12 startups from Cairo and Berlin is scheduled to arrive in Jordan on Wednesday for a visit during which they will expore the local ecosystem through workshops, tours and networking events, Brandi Zavala, enpact marketing manager told The Jordan Times.
The event will be co-hosted by partners such as the Queen Rania Centre for Entrepreneurship, as Oasis500, Beyond Capital and Zain.
Related Articles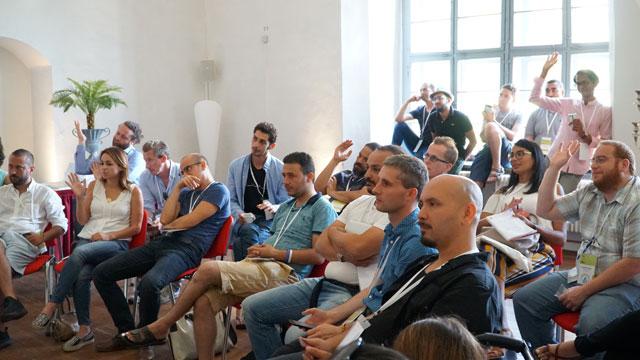 Oct 26,2017
AMMAN — "enpact is about changing the narrative of how people view the Middle East.
Mar 17,2015
North African cities are leading the way as the continent and its growing middle class lay down "solid economic roots" which are very appealing to investors, according to a new report published Tuesday.
Jan 10,2018
AMMAN — A fund seeking to support startups and small- and medium-sized projects in all sectors including the ICT is expected to be launched
Newsletter
Get top stories and blog posts emailed to you each day.