You are here
Authorities say Salti sisters suffered 'psychological, financial problems'
By Mohammad Ghazal , Petra - Nov 15,2015 - Last updated at Nov 15,2015
Interior Minister Salameh Hammad, flanked by Government Spokesperson Mohammad Momani and PSD Director Maj. Gen. Atef Saudi, holds a press conference on Saturday (Photo by Raad Adayleh)
AMMAN — Soraya Salti, one of the two sisters who were found dead after falling off a roof of an under-construction building in south Amman earlier this month, left a note addressed to her mother, police said Saturday.
In the note, Soraya asked her mother to tell her 11-year-old daughter Raya that she loved her so much and that she will be her guardian angel.
"I love you so much…This is so much bigger than us," she added in the note, which the authorities revealed at a press conference.
Experts and Soraya's father identified the handwriting in the note as belonging to her, Criminal Investigation Department Director Brig. Gen. Qasim Al Ibrahim told reporters.
He said the investigation revealed that the two sisters suffered from psychological problems.
Soraya suffered from a psychological disorder that could lead to suicidal tendencies and tests revealed she was on anti-depressants, according to experts at the press conference.
The investigation also revealed that some pills were found in Soraya's pockets.
Ibrahim quoted their father as saying that Soraya, who was divorced, suffered from pressure at work.
The second sister, Jumana, had financial problems with her husband, who is a Greek national, and she told her father she regretted quitting her job, the investigation revealed, Jumana died in an ambulance en route to hospital, the officials said.
Soraya called her mother from a golf club near the airport road that day (November 6), added the police, who released images and a video of her on the phone, while Jumana was in the car all the time.
The mother refused to reveal details of the conversation, the investigation revealed. Aged 45 and 37, the Saltis, who have Jordanian and US nationalities, were successful businesswomen from a prominent Jordanian family.
Soraya, who used to serve as the regional director of Injaz Al Arab, was named among Arabian Business' Top 100 Most Powerful Arab Women in 2013.
Jumana, who used to play for the national basketball team, was a director at PricewaterhouseCoopers in the UAE.
Mansour Maaytah, forensic medicine director at the Health Ministry, said Soraya's clothes had traces of soil and blood, citing the autopsy report, and she had multiple contusions on her face, torso and lower extremities, in addition to multiple fractures in the pelvis and ribcage, the Jordan News Agency, Petra reported.
She also had bruises in the scalp, fractures in the lower part of the skull and a cerebral haemorrhage.
Tests showed traces of the anxiety drug Diazepam in Soraya's blood, Maaytah added, noting that the injuries are consistent with the incidence of falling from a great height and crashing onto a solid surface.
The cause of death, he said, was ruled to be internal bleeding as a result of internal organ lacerations and severe fractures.
The same cause of death was ruled in Jumana's case, who suffered fragmented fractures in the ankles and vertebrae, in addition to a fracture in the skull and brain haemorrhage, according to Maaytah.
Petra quoted Nasser Shraiqi, director of Rasheed Psychiatric Hospital, as saying that the drugs found in the blood tests are used to treat depression in the long, medium and short terms, and that depression could lead to suicide while the medications are used to calm the nerves and aid in sleep.
A Public Security Department (PSD) statement issued last week quoted an eyewitness, the guard of a nearby building who reported the incident to authorities, as saying he heard the sound of something hitting the ground, and — upon inspecting the area — saw the bodies of the two women.
The guard said he did not see another person in the vicinity or leaving the area in Jweideh.
Another witness, a woman who resides in an apartment opposite the under-construction building, said she saw a vehicle that stopped near the building, and a woman stepping out hurriedly.
The woman, the witness added, "looked nervous" while entering the building and she was followed by another woman who was also in a hurry, according to the PSD statement.
The witness added that she did not see anyone else in the area and after a while, she saw PSD personnel and learned that the two women fell, the statement said.
Friends and acquaintances of the sisters have been expressing shock over their death, paying tribute to their achievements and casting doubt over suicide claims.
"I find it hard to believe that they committed suicide," former deputy prime minister Marwan Muasher wrote on his Facebook page, saying they were "an example of vitality, love of life and enthusiasm".
"I was the basketball coach of Jumana when she was eight. I pray to God to give their parents patience and fortitude," he wrote.
"Soraya was one of the kindest and most soft-hearted [people] I have ever worked with. A true angel, a hard worker and sincere... I wrote her the longest recommendation letter in my entire professional life. She used to help everyone. Her absence is unbearable. May she rest in peace," Aqaba Special Economic Zone Authority Deputy Chief Commissioner Yusuf Mansur wrote on his Facebook page.
Former ICT minister Marwan Juma said Soraya was "vibrant, inspiring, positive, energetic and full of life".
In a Facebook post, he wrote: "… This is how Soraya should be remembered and how her memory should be honoured! May yours and Jumana's beautiful souls rest in eternal peace!"
Related Articles
Nov 09,2015
AMMAN — Investigators have concluded that there is no suspicion of foul play in the deaths of Soraya and Jumana Salti who fell off the roof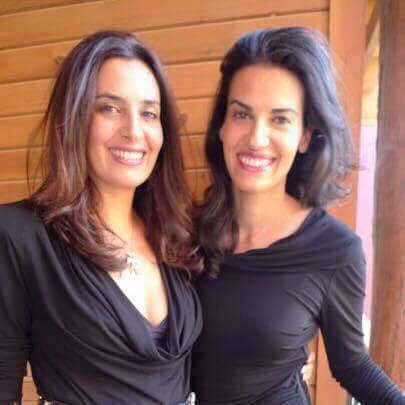 Nov 07,2015
AMMAN — The "shocking" news about the deaths of Soraya and Jumana Salti dominated social media in Jordan on Saturday, with people calling fo
Dec 20,2015
AMMAN — Although it's been nearly 40 days now, friends and colleagues choose to remember a friend's passing by celebrating achievements, rat
Newsletter
Get top stories and blog posts emailed to you each day.