You are here
'Authorities working to address sexual exploitation of underage girls'
By Baha Abu Hasnah - Feb 09,2016 - Last updated at Feb 09,2016
AMMAN — The Ministry of Social Development is increasing its efforts to address the sexual exploitation of underage girls, as some "strange" cases have been reported recently, the ministry's spokesperson, Fawwaz Ratrout, said Tuesday.
Due to the influx of hundreds of thousands of Syrian refugees into the Kingdom over the past five years, reported cases of sexual exploitation of young girls and juveniles went up, according to the official, who cited a "strange" case the ministry had to deal with recently.
Ratrout told The Jordan Times over the phone that a young Syrian girl under 18 was forced to get married almost 20 times.
"This is one of the strangest cases the ministry has ever dealt with," he added, indicating that most of the marriages the victim was forced into were in Syria.
The official described this kind of exploitation as human trafficking, because the parents were seeking financial gain from the marriages.
In a bid to offer protection to underage girls and juveniles, Ratrout said the ministry has opened a number of care centres in Amman and other places, and is working with international agencies in the fields of human trafficking and family protection.
A delegation from the UN visited Jordan last week and discussed ways to provide more protection to juveniles who are victims of sexual exploitation.
The spokesperson said in 2015, a shelter called Karamah that includes wards for males, females, and children was opened in Amman, receiving 90 cases, most of which involved domestic workers who had problems with their employers.
Ratrout said the ministry also supervises Dar Al Wifaq Al Osari Home, which has been operating in Amman since 2007.
An average of 900 cases are referred to it annually, with nearly one fifth of the beneficiaries being Syrians, he noted.
In response to the Syrian refugee crisis, the ministry has also established a similar shelter in the northern governorate of Irbid, Ratrout said, noting that most of the cases involve Syrian girls.
Related Articles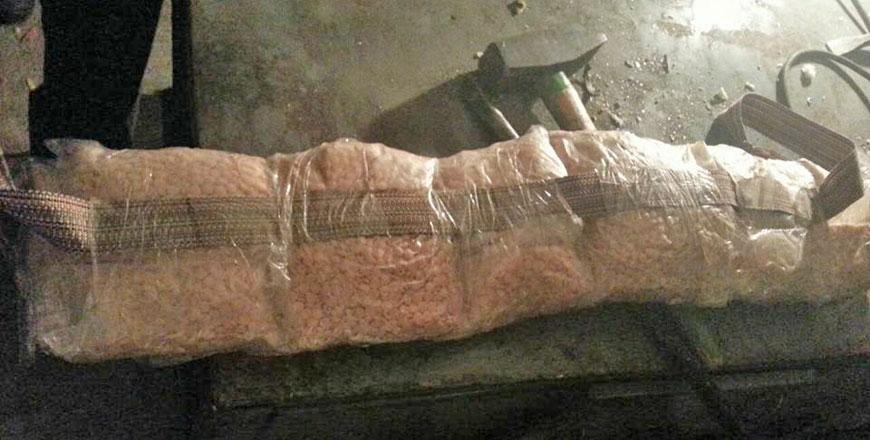 Nov 06,2016
AMMAN — Anti-Narcotics Department (AND) personnel have foiled an attempt to smuggle over 500,000 illegal narcotic pills through the Aqaba Po
Apr 12,2016
AMMAN — The Civil Status and Passports Department (CSPD) is expected to start issuing new smart identification cards as of mid-May, a CSPD o
Feb 04,2016
AMMAN — Jordan is strongly committed to the fight against human trafficking, but should strengthen its legal framework and adopt preventive
Newsletter
Get top stories and blog posts emailed to you each day.