You are here
Cartoon posted by Queen in response to Charlie Hebdo goes viral
By Mohammad Ghazal - Jan 16,2016 - Last updated at Jan 16,2016
AMMAN — A cartoon published by Her Majesty Queen Rania in response to the French satirical magazine Charlie Hebdo's mocking of the three-year-old Syrian boy found dead on a Turkish beach last year went viral over the weekend.
On her Facebook page and Twitter account, Queen Rania posted a cartoon in French, Arabic and English in response to a Charlie Hebdo cartoon suggesting that had Aylan Kurdi survived, he would have grown into a sex offender.
Her Majesty posted the cartoon with the caption: "Aylan could've been a doctor, a teacher, a loving parent..." The cartoon was implemented with the help of Jordanian cartoonist Osama Hajjaj.
Kurdi's body washed up on Turkish shores last September after his family's desperate attempt to reach Greece by boat.
The Charlie Hebdo cartoon depicts two males running after terrified women with the caption: "What would have become of the young Aylan if he had grown up? A groper in Germany."
The weekly was referring to reports of sexual assaults on women in Cologne and other German cities on New Year's Eve which many blamed on migrants.
The publication of the cartoon by the French magazine caused an outcry on social networking sites, as this is not the first time it has mocked the death of the Syrian boy whose images appeared around the world and prompted a wave of sympathy for the plight of refugees fleeing war and poverty in the Middle East and Africa.
In 2015, the magazine depicted the Syrian boy's body on the shore under the caption: "So close to his goal". The image also shows a billboard featuring the McDonalds' mascot character and reads: "Two children's menus for the price of one."
Social media users slammed the French magazine and commended the Queen's response.
"Thank you for showing the world that Jordan has a voice when others are silent to continuous pain and humiliation inflicted on our people. Thank you for showing us that an answer to a cartoon is through a cartoon. Thank you for giving hope through a cartoon rather than the negativity we have been used to seeing as those poor refugees need hope like never before. Thank you for showing the low what it is to be classy," Dana Badran wrote in a comment on the Queen's official Facebook page.
Leah Russell, agreed.
"A beautiful response to a hateful display of bigotry [I won't call that Charlie Hebdo thing a 'cartoon,'; that's an insult to good cartoons]," Russell wrote.
Jane Shartzer said: "Queen Rania gives an elegant and effective rebuttal that refutes the shameful Charlie Hebdo cartoon. She is such a class act! What a great role model!"
Sondry Sondra also slammed the French magazine.
"Charlie Hebdo's cartoon shocked and frustrated me so much that I am so thankful for this version helping me to forget the other awful one!"Victoria Shamali Daradkh expressed similar sentiments.
"I can never look at that photo without tears coming to my eyes. My little boy is exactly the same age and sleeps in that same position. How can people not feel any empathy?"
The Queen's cartoon also went viral on Twitter, with many describing the French weekly's cartoons as "racist".
"Innocent Aylan was used by Charlie Hebdo to deliver a racist message. Shame on you Charlie Hebdo! This is disgusting," Mohammad Asfour (@MohammadAsfour) tweeted Saturday.
Magnificent(@Ironyisfunny8) tweeted: " What #CharlieHebdo did was no different than dancing and singing after burning a sleeping baby alive in his crib."
Related Articles
Jan 15,2015
In the spirit of Charlie Hebdo, Palestinian cartoonist Ramzy Taweel is making his feelings about the French satirical weekly crystal clear — his latest illustration equates the publication to toilet paper.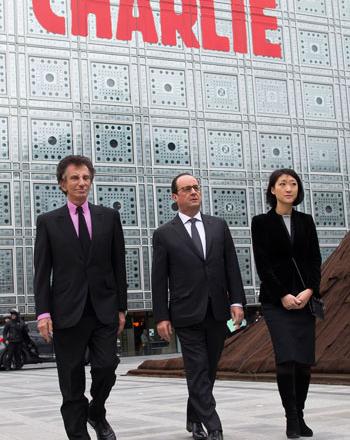 Jan 15,2015
French President Francois Hollande said Thursday that Muslims were the "main victims" of fanaticism, as five of the 17 people killed in last week's Islamist attacks in Paris were laid to rest.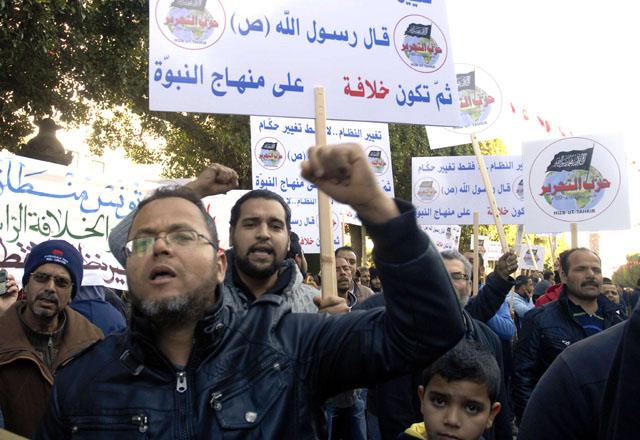 Jan 14,2015
Muslim clerics in the Middle East who have denounced last week's attack on Charlie Hebdo criticised the French satirical weekly on Wednesday for publishing new cartoons depicting Islam's Prophet Mohammad in its first issue after the killings.
Newsletter
Get top stories and blog posts emailed to you each day.