You are here
Citizens march from Paris Circle to Abdali Boulevard for Tourism Day
By Ana V. Ibáñez Prieto - Oct 15,2018 - Last updated at Oct 15,2018
AMMAN — Over 250 tourism sector partners, Amman residents and visitors on Saturday walked all the way from Jabal Luweibdeh to Abdali to mark World Tourism Day (WTD) 2018 with "Old to New" — a cultural walk organised by the Jordan Inbound Tour Operators Association (JITOA).
Held under the patronage of Tourism Minister Lina Annab, the walk included stops at touristic destinations and historic landmarks such as heritage houses, schools, churches and mosques, seeking to highlight the locations while underscoring the impact that tourism has on the Kingdom and its local community.
The walking route linked modern and traditional parts of the Kingdom's capital, starting from the emblematic Paris Circle, continuing through Banouyah and Sharia streets and the Jordan National Gallery of Fine Arts. Participants also passed old churches and the King Abdullah Mosque, continuing past the Courts of Justice and Parliament.
The route concluded in Abdali with an official ceremony held at the Boulevard, where participants had the chance to meet several representatives from the tourism sector and enjoy activities such as food stalls, raffles and crafts for children.
"This year, the WTD is being celebrated by the United Nations World Tourism Organisation (UNWTO) under the theme of 'tourism and the digital transformation', and that is why we have arranged a walk through time starting from the old heart of Amman to finish up here," JITOA President Awni Kawar told The Jordan Times, noting the association aimed to "show the new Amman to the people, and highlight the tourism platforms that embrace the digital transformation".
"Today, we have had people from all walks of life walking with us, and the whole sector has come together to highlight the importance of tourism for the community," Kawar continued, stressing the need to "raise awareness on the sector and instill the spirit of tourism, wonder and discovery at an early age."
"One out of five citizens in the world crosses an international border every year, and 10.2 per cent of the world's GDP is spent on travel and tourism," former UNWTO secretary general Taleb Rifai pointed out, adding "unfortunately, tourism is not taken that seriously in many parts of the world, and this is a great opportunity to highlight how important tourism is for the community of Jordan".
Amman resident Yazan Jaafreh noted that, although he already knew both parts of city, it was the first time for him to walk from one to another. "I was surprised to see the amount of landmarks that I have never seen before just because I take a taxi to go anywhere, and next time, I will not hesitate to take a relaxing walk through the city to enjoy the same experience again," he said.
The walk also featured the opening of the Tourism Experiences Marketplace, which showcased 12 new tourism products and digital platforms that can be used to both promote and discover emerging tourism experiences.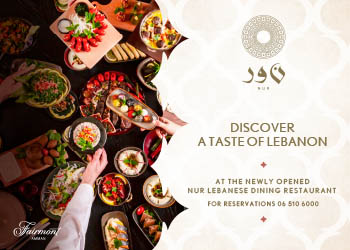 Newsletter
Get top stories and blog posts emailed to you each day.