You are here
Court bans ride-hailing app Careem in Jordan
By Mohammad Ghazal - Apr 19,2018 - Last updated at Apr 19,2018
AMMAN — West Amman Court issued a ruling on Thursday banning taxi hailing app Careem from operating in the Kingdom.
Mahmoud Kharabsheh, a lawyer hired by several owners of yellow taxis' offices who filed lawsuits against Careem last month, said the court ruling entails blocking the application on all app stores and banning "those who work with Careem" and app users from accessing the application.
"I got a copy of the court ruling today and I sent a letter to the Ministry of ICT and the Telecommunications Regulatory Commission asking them to implement the decision," the lawyer told The Jordan Times on Thursday.
Under the court ruling, Careem cannot operate in Jordan until it obtains necessary licences.
According to the lawyer, tens of thousands of those who work with Careem using their personal cars will be banned from working.
"This is a fair decision as owners of yellow taxis are investors who paid millions for their investments and they pay income tax and they pay fees for licensing their cars…yellow taxis pays registration fees and other investment fees as registered companies unlike drivers with Careem and other apps," said the lawyer.
He said the prices of taxis dropped from JD60,000 to around JD40,000-JD45,000 after the apps were allowed and started to be used by passengers.
There are around 17,000 yellow taxis currently operating in Jordan.
Owners of yellow taxis said they were happy with the court ruling.
"This is a logical decision by the court…The sector should be regulated and not anyone should be allowed to turn his car into a taxi," Mohammad Hajj Abed told The Jordan Times on Thursday.
"We as taxi owners are satisfied with the decision," he said.
Sweilem Abu Eid, another taxi driver, echoed similar remarks.
"This decision came late. We were waiting for it for a long time…for us this is our career and this is how we make living for many Careem drivers they do it in their extra time and just for making some extra money," he said.
Hamzeh, a Careem driver who preferred to go with his first name, said he was disappointed with the decision.
"I am a third year student and I use my father's car to work with Careem and I make some good money that help me pay for the tuition," he said.
"For me as a student it is convenient to work with Careem as I work when I have time because I also need to focus on my study. I hope this court ruling is reversed soon," he said.
Related Articles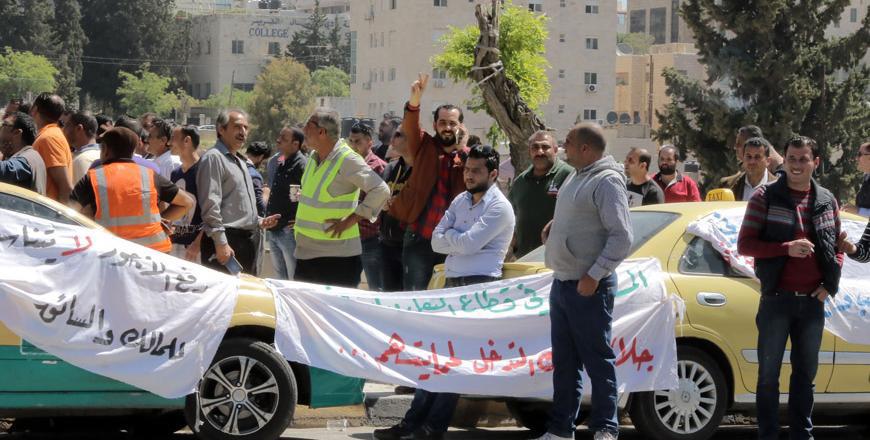 Apr 23,2018
AMMAN — The Telecommunications Regulatory Commission (TRC) on Monday said it requested the telecom operators to ban the taxi hailing app Car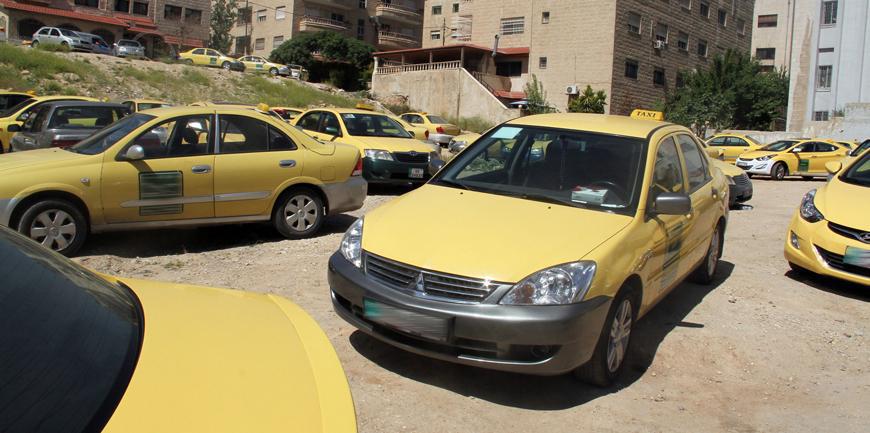 Feb 21,2018
AMMAN — Owners of thousands of yellow taxis will file lawsuits against ride-hailing app companies and authorities, demanding compensation fo
Nov 15,2016
AMMAN — Taxi drivers in Jordan protested on Tuesday against what they called "unfair" competition from ride hailing apps such as Uber and Ca
Newsletter
Get top stories and blog posts emailed to you each day.