You are here
Gendarmerie officer killed in explosion in Fuheis
By Rana Husseini - Aug 11,2018 - Last updated at Aug 12,2018
AMMAN – The Interior Ministry on Saturday said a primitive explosive device was the cause of an explosion that ripped through a gendarmerie vehicle on Friday leaving one officer dead and six others injured.
The incident occurred at around 7:30pm Friday and targeted a gendarmerie vehicle that was parked near the premises of the Fuheis Festival, resulting in the death of gendarmerie officer Ali Qawqazah, according to a statement by the Ministry of Interior.
"The investigations indicated that a primitive explosive device was planted in an area before a gendarmerie and Public Security Department forces were to take their regular position near the Fuheis Festival," the Interior Ministry statement indicated.
The device exploded leaving one officer dead, and six others injured, including one in critical condition, according to the official statement.
Prime Minister Omar Razzaz issued a statement via his Twitter account paying his condolences to "our hero the martyr Ali Qawqazah, who sacrificed his life for the sake of the nation and its security".
Interior Minister Samir Mubaidin and other top security agencies directors visited the scene of the explosion on Friday, the Jordan News Agency, Petra, reported.
The Interior Ministry statement said "this cowardly attack will only increase the security agencies' determination to maintain their holistic duty of securing the souls of citizens and their properties".
Related Articles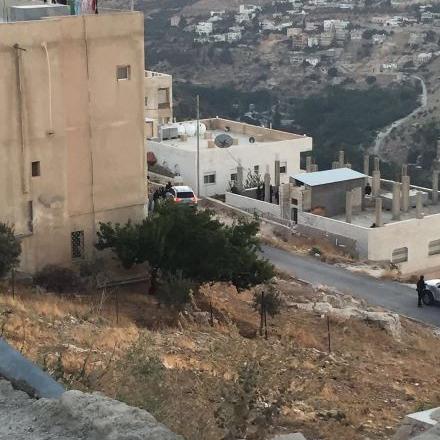 Aug 11,2018
AMMAN - One police officer was killed and several others, including civilians, were injured in a raid on a building in Salt on Saturday nigh
Aug 12,2018
AMMAN — At least three were killed, including a police officer, and several others were injured in a raid on Saturday on a building in the t
Aug 20,2018
AMMAN — A Gendarmerie officer who was injured during a terrorist bombing earlier this month succumbed to his wounds on Monday, it was report