You are here
House endorses changes to laws in line with constitutional amendments
By Raed Omari - May 08,2016 - Last updated at May 08,2016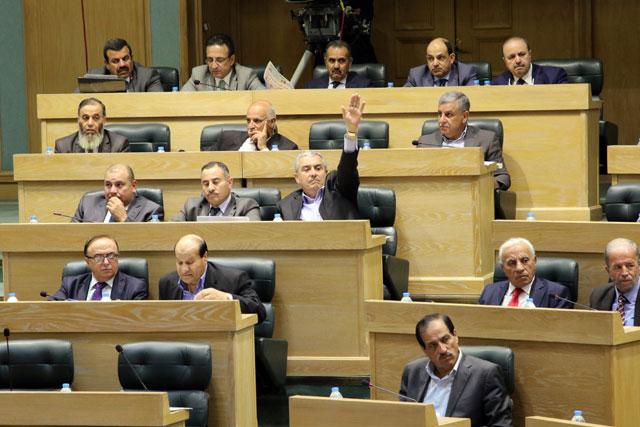 Lawmakers attend a Lower House session on Sunday (Photo by Osama Aqarbeh)
AMMAN — The Lower House on Sunday passed the government's changes to six laws, rephrased to be in line with the 2016 constitutional amendments.
The six pieces of legislation are: the 2015 Elections Law; the Independent Elections Commission Law; the Independence of the Judiciary Law; and the gendarmerie, general intelligence departments and Jordan Armed Forces-Arab Army officers' service laws.
The amendments to the six laws allow holders of dual nationalities to run for the elections, assume the presidency or become members of the Independent Elections Commission and assume the presidency of the Judicial Council.
A Royal Decree issued last Wednesday endorsed the amendments to the Constitution for 2016. The decree was issued in line with Article 31 of the Constitution and based on the decisions of the two Houses of Parliament.
The Council of Ministers removed a paragraph from Article 75 of the Constitution under which persons with a dual nationality are banned from becoming MPs, senators, ministers or senior officials.
In remarks at a previous Lower House session, Prime Minister Abdullah Ensour said banning persons with dual nationalities from holding a parliamentary or ministerial post is something "uncommon in fully fledged democracies".
Some lawmakers had criticised the amendment under which the provision banning a person with a dual nationality from becoming a deputy, senator, minister or a senior official was scrapped.
The provision was added in 2011.
Those opposing the amendment argued that a person with a dual nationality cannot be "fully loyal to one country".
"When I was a lawmaker [in the 16th Parliament], I myself was supportive of banning persons with dual nationalities from holding senior legislative and official posts. But such a thing is not a practice in established democracies," Ensour told MPs at the time.
The lawmakers went on to endorse the constitutional amendments, including the item related to dual nationalities, by a sweeping majority.
As part of the amendments, a new paragraph was added to Article 40 of the Constitution, granting the King the sole power to appoint the Crown Prince, the Regent, the Senate president and senators, the members of the Constitutional Court, the president of the Higher Judicial Council, the army's chairman of the Joint Chiefs-of-Staff, and the directors of the General Intelligence Department and the Gendarmerie Department.
The Cabinet also reworded Article 50 of the Constitution, removing the death of the prime minister as one of the cases when the government has to immediately resign.
In addition, the amendments entail extending the term of the House speaker to two calendar years instead of one.
Related Articles
May 12,2016
AMMAN — The Senate on Thursday insisted for the second time on its amendments to the Public Heath Law, according to the Jordan News Agency,
May 05,2016
AMMAN — A Royal Decree was issued on Wednesday, endorsing the amendments to the Constitution for 2016, a Royal Court statement said. T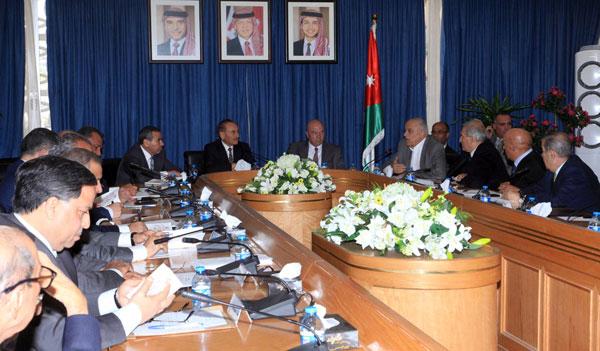 Apr 28,2016
AMMAN — The Senate's legal committee on Thursday endorsed the draft constitutional amendments as sent by the Lower House during a meeting ch