You are here
IMF expects slight but steady economic growth through 2019
Narrowing current account balance, lower inflation foreseen
By JT - Apr 17,2018 - Last updated at Apr 17,2018
AMMAN — The International Monetary Fund's (IMF) World Economic Report that was issued on Tuesday expected the economic growth in the Kingdom to go up from 2.3 per cent in 2017 to 2.5 per cent in 2018, reaching to 2.7 per cent by 2019.
These projections came in the report reviewed by Maurice Obstfeld, chief economist at IMF, in a joint conference with Gian Maria Milesi-Ferretti, deputy director in the IMF Research Department, and Malhar Nabar, deputy division chief of the IMF World Economic Studies Division, the Jordan News Agency, Petra, reported.
The report, showcased on the sidelines of the IMF Spring meetings, anticipated a decline in the Kingdom's consumer prices index from 3.3 per cent in 2017 to 1.5 per cent in 2018, to rise again to 2.5 per cent in 2019.
Meanwhile, IMF projected Jordan's current account balance to decrease from minus 8.7 per cent in 2017 to minus 8.5 and minus 7.9 per cent in 2018 and 2019 respectively, according to the report, a copy of which was seen by The Jordan Times.
The upswing in global investment and trade continued in the second half of 2017. At 3.8 per cent, global growth in 2017 was the fastest since 2011, the report said.
With financial conditions still supportive, global growth is expected to tick up to a 3.9 per cent rate in both 2018 and 2019.
Advanced economies will grow faster than potential this year and next; Euro area economies are set to narrow excess capacity with support from accommodative monetary policy, and expansionary fiscal policy will drive the US economy above full employment.
Aggregate growth in emerging market and developing economies is projected to firm further, with continued strong growth in emerging Asia and Europe and a modest upswing in commodity exporters after three years of weak performance.
Global growth is projected to soften beyond the next couple of years. Once their output gaps close, most advanced economies are poised to return to potential growth rates well below pre-crisis averages, held back by aging populations and lackluster productivity.
With broad-based momentum and expectations of a sizeable fiscal expansion in the United States over this year and the next, global growth is now projected at 3.9 per cent for 2018 –19, a 0.2 percentage point upgrade for both years relative to the October 2017 forecast, according to the report.
Related Articles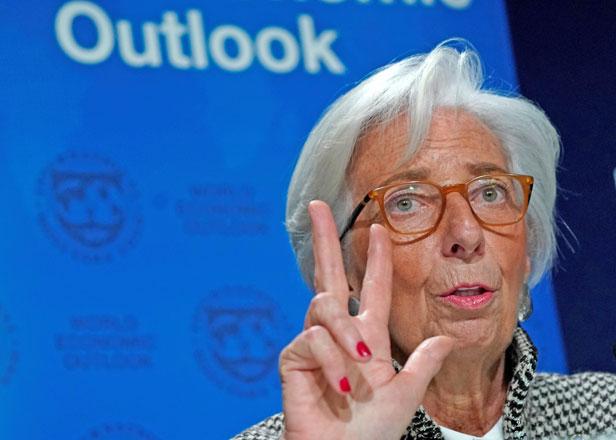 Jan 22,2018
WASHINGTON — Global economies are recovering simultaneously and at a stronger than expected pace, and will get at least a short-term bo
Apr 17,2018
WASHINGTON — The global economy is expected to grow at a solid pace through next year, boosted by faster expansion in the United States and
Jun 21,2016
AMMAN – The government and the International Monetary Fund (IMF) expect the Treasury to achieve a surplus in 2019 under a new economic refor
Newsletter
Get top stories and blog posts emailed to you each day.