You are here
'Impact of Arab, Islamic culture lives on in Southeast Asia'
By Suzanna Goussous - Oct 20,2016 - Last updated at Oct 20,2016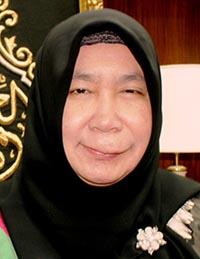 AMMAN — Arabic culture has had a lasting impact on Southeast Asia, Professor Macrina Morados said in a lecture on Wednesday.
Morados, dean of the University of the Philippines' Institute of Islamic Studies, discussed several aspects of the Arab influence on the region over different periods of time, including the Pre-Islamic, Islamic and Chinese trade eras.
The lecture, titled "Arab and Islamic Influences in the ASEAN Region", was held at the University of Jordan (UJ) to raise students' awareness of relations between the Arab world and the Association of Southeast Asia Nations, organisers told The Jordan Times.
She said the "Islamisation" of trade helped not only in the economic flourishing of the region and the Philippines in particular, but it also helped spread the religious theory, politics, economics and spiritual aspirations of Muslims in the region.
Morados explained that the Samudra Pasai Sultanate was a Muslim harbour kingdom in Sumatra, from the 13th to the 15th centuries, located in western Indonesia.
The sultanate, she added, was founded by Merah Silu, a Hindu who converted to Islam in 1267 AD.
The Arab influence also led to the establishment of small kingdoms in coastal areas of South Asia, such as the Trengganu, Menangkabau, Perlak, Sulu and Maguindanao sultanates.
"The connection to Arab influences are supported by some evidence… including the visit of the [Moroccan] traveller Ibn Battuta to Samudra Pasai in 1345, where he met the sultan and performed prayers there," Morados added at the lecture, organised by the Asian Committee in Amman and UJ's international studies faculty.
The researcher said Muslim traders represented the "higher civilisation and flourished economy because of their wealth", causing Islam to become a way of life.
The sites currently present in the ASEAN region that belong to Arab and Muslim missionaries are a "clear evidence of Islamic missionaries and historic travels", she added.
"We cannot deny our connection with the Arabs and the visible influences of Islam that shape who we are and are a source of our identity; there are many similarities on the journey of spreading Islam in the ASEAN region," Morados noted.
Related Articles
Nov 01,2017
AMMAN — The Committee of the Association of Southeast Asian Nations (ASEAN) on Tuesday organised a conference titled "ASEAN and the Middle E
Aug 09,2016
AMMAN – There is a "great" potential for Jordan and Southeast Asian countries to strengthen trade and investment flows, Philippine Ambassado
Aug 05,2017
MANILA — Southeast Asian foreign ministers failed to release a customary communique at the end of a high-level meeting on Saturday after wha
Newsletter
Get top stories and blog posts emailed to you each day.