You are here
Incentives launched as part of economic correction plan
By Dana Al Emam - Feb 26,2017 - Last updated at Feb 26,2017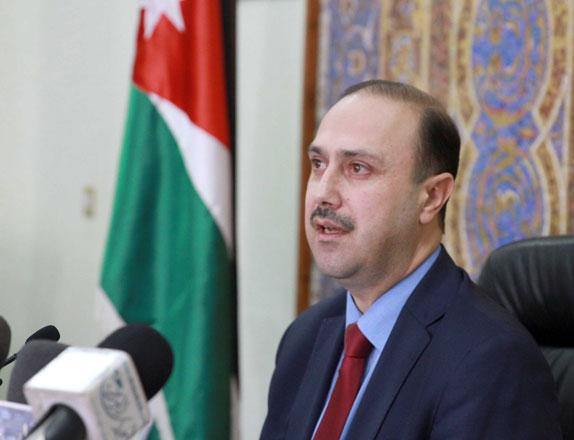 Government Spokesperson Mohammad Momani speaks at a press conference in Amman on Sunday (Petra photo)
AMMAN — The government is carrying on with its administrative reforms and has launched a set of economic incentives to boost the economy's performance, Government Spokesperson Mohammad Momani said on Sunday.
He explained that the government's efforts to address the budget deficit have started with reducing governmental expenses and was followed by amending previously "deformed" sales tax regulations.
The next step is enacting economic incentives, he said in a press conference at the Prime Ministry.
These "comprehensive national" reforms must be seen in their "bigger picture", he noted, highlighting that Jordan does not approve of any dictations from external bodies.
"We reassert that the recent economic measures will not affect the middle class and low-income households," he told reporters, adding that the government has no intentions to decide additional price hikes.
Under administrative reform, the government on Sunday identified the maximum allowance for its representatives on boards of directors of state-owned companies based on an A, B and C classification of the companies, according to Momani, who is also minister of state for media affairs.
Government representatives on boards of "A" companies will be allowed JD500 monthly, while those on boards of companies "B" and "C" will be allowed JD400 and JD300 monthly, respectively. Surplus money will return to the Treasury through the Finance Ministry.
Regarding public servants' travel allowance, Momani said around 90 per cent of travel allowance requests were rejected, with the majority of the remaining 10 per cent being covered by hosts.
The economic incentives include the government's endorsement of the Jordan Valley Authority's decision to distribute lands in Ghweibeh area in Southern Ghor to underprivileged families as means of direct support to ease their difficult economic conditions, the minister said.
In addition, companies that offer financial, legal or technical services within the Aqaba Special Economic Zone will be exempted from income tax if 60 per cent of their operations are within the special zone.
"This is a big incentive for these companies… the exemption will further promote Aqaba for this kind of services," Momani said.
Work is under way to create an agenda of governmental activities over a period of weeks. This timeframe will allow ministers to view activities of other ministries and seeks to enhance coordination among them in order to serve the government's broader development and economic goals.
The agenda will cover a year ahead, the official said.
Momani said a new by-law would regulate the valet parking service, whereby service providers will have to obtain licences form the Ministry of Interior.
The move seeks to protect Jordanians' safety and that of their vehicles, he noted, citing an "important" security aspect to the matter.
He added that service providers have to meet a number of requirements, including insurance, guarantees and surveillance cameras in parking areas.
Related Articles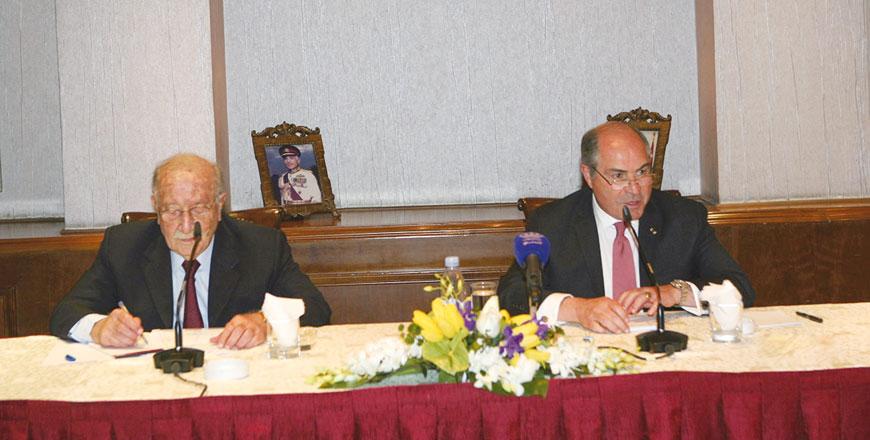 Feb 26,2017
AMMAN — The Cabinet on Sunday instructed governmental institutions and companies that are fully or partially owned by the state to deposit a
Jan 19,2017
AMMAN — Prime Minister Hani Mulki on Wednesday stressed that the government's economic correction measures will not affect essential commodi
May 14,2016
AMMAN — More efforts are needed to acquaint the public with the benefits and necessity of using e-services, the government said, as figures
Newsletter
Get top stories and blog posts emailed to you each day.