You are here
Jordan 'helps refugee children overcome trauma through football'
Prince Ali tells CNN sport provides better environment for interaction
By JT - Apr 04,2018 - Last updated at Apr 04,2018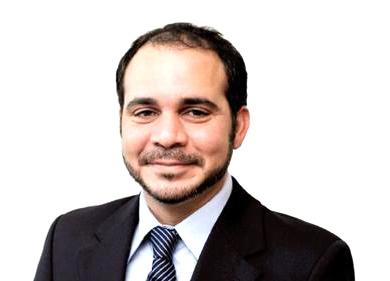 AMMAN — HRH Prince Ali has highlighted Jordan's efforts to heal traumatised Syrian refugee children through football.
In a recent interview with CNN, conducted by Becky Anderson, a British journalist and anchor at CNN, Prince Ali explained that football is not only a sport, but a universal language in itself.
Anderson visited the Zaatari refugee camp, during the Laureates and Leaders For Children summit, where she spoke to Prince Ali about how football is helping some children deal with the trauma of Syria's civil war.
"Through things like football, you bring them a sense of normalcy where they actually participate." He said that unlike classroom environment, children in the football field interact more efficiently with each other, and this would benefit them in their confidence and improves their social skills after years of war.
Asked on his insight on how to ensure serious commitments by stakeholders to aid in child refugees around the world, Prince Ali said that people must put pressure on governments to get into action.
According to the Eastern Mediterranean Regional Office of the World Health Organisation, 58 per cent of refugees in the Al Zaatari, the main Syrian refugee camp, are children from ages zero to 17.
The most important part of this situation is children must not only be heard, but in fact asked about their aspirations and hopes for the future, according to Prince Ali.
The purpose of this initiative is to make sure children are living a more healthy and happy life after perhaps seeing death to their families and having an uneasy life.
Related Articles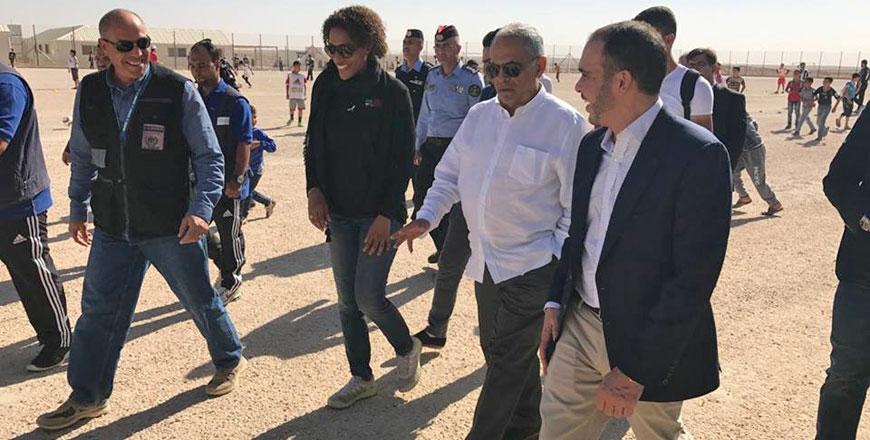 Nov 15,2016
AMMAN — HRH Prince Ali, president of the Jordan Football Association and chairman of the Asian Football Development Project (AFDP), welcomed
Jun 21,2014
For Muath Shahma, football is the only source of entertainment at the Zaatari Refugee Camp, over 80km northeast of Amman.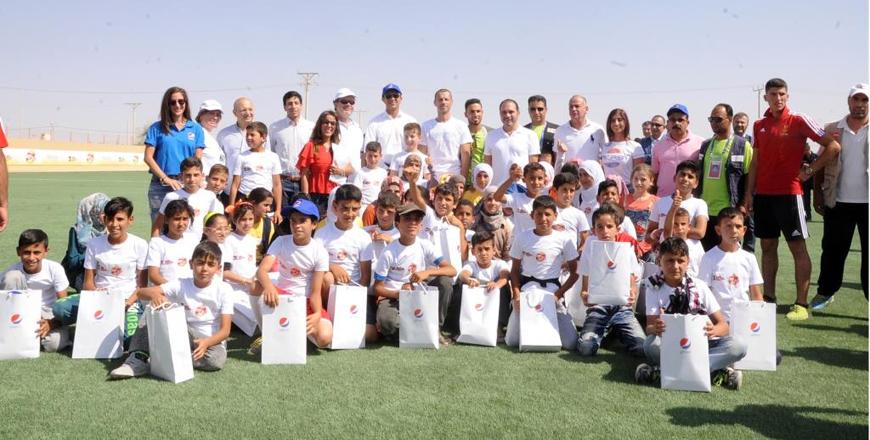 Sep 13,2017
AMMAN — HRH Prince Ali Bin Al Hussein on Tuesday opened a new artificial football pitch in the Zaatari Refugee Camp, some 80km northeast of
Newsletter
Get top stories and blog posts emailed to you each day.