You are here
Jordan ranks 96th in world for infant mortality — UNICEF
By Khetam Malkawi - Jul 11,2016 - Last updated at Jul 11,2016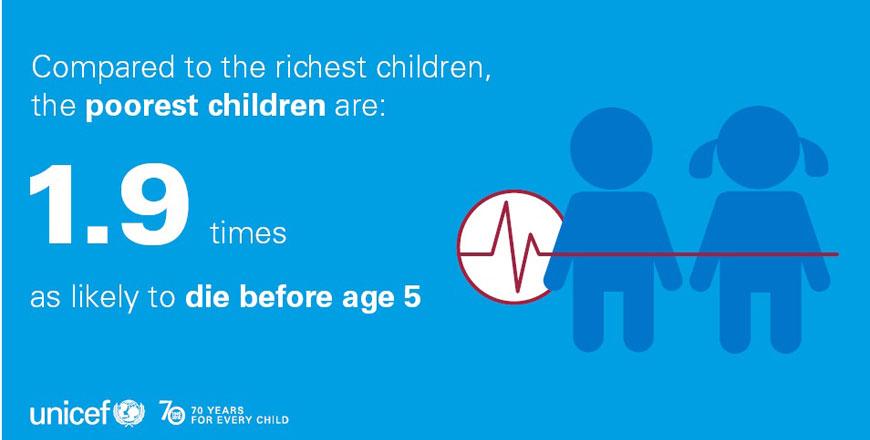 AMMAN — Jordan ranks 96th in the world for under-five mortality, considered a critical indicator of the well-being of children, according to a new report.
The State of the World's Children 2016, UNICEF's annual flagship report, said the under-five mortality rate in Jordan has dropped to 18 per 1,000 live births in 2015, compared with 37 per 1,000 live births in 1995.
The report's list on the under-five mortality rate ranks countries and areas in descending order, with number 1 having the highest rate.
The report, released in late June, added that the rate of under-five mortality is 19 among male children and 17 among females per 1,000 live births.
Among infants, the mortality rate dropped from 30 per 1,000 live births in 1995 to 15 in 2015, the report said, adding that the neonatal mortality rate stood at 11 per 1,000 live births in 2015.
According to a UNICEF statement, 69 million children under five will die from mostly preventable causes, 167 million children will live in poverty, and 750 million women will have been married as children by 2030, the target date for the Sustainable Development Goals — unless the world focuses more on the plight of its most disadvantaged children.
The statement posted on the UN agency's website said the report's findings paint a stark picture of what is in store for the world's poorest children if governments, donors, businesses and international organisations do not accelerate efforts to address their needs.
"Denying hundreds of millions of children a fair chance in life does more than threaten their futures — by fuelling intergenerational cycles of disadvantage, it imperils the future of their societies," said UNICEF Executive Director Anthony Lake.
"We have a choice: Invest in these children now or allow our world to become still more unequal and divided."
The report notes that significant progress has been made in saving children's lives, getting children into school and lifting people out of poverty. Global under-five mortality rates have more than halved since 1990, boys and girls attend primary school in equal numbers in 129 countries, and the number of people living in extreme poverty worldwide is almost half what it was in the 1990s.
But this progress has been neither even nor fair, the agency added.
Although education plays a unique role in levelling the playing field for children, the number of children who do not attend school has increased since 2011, and a significant proportion of those who go to school are not learning.
About 124 million children today do not go to primary- and lower-secondary school, and almost two in five who finish primary school have not learned how to read, write or do simple arithmetic, according to the statement.
It added that five years of conflict in Syria have shown the critical need to make education an integral part of the response to humanitarian crises.
No Lost Generation, an initiative launched by UNICEF and partners, offers protection and learning opportunities for children and adolescents in Syria and the countries where millions of Syrian refugees have settled.
In 2014, the UNHCR estimated that 7 out of 10 registered Syrian refugees in Jordan and Lebanon could be considered poor. Half of these refugees are children.
Meanwhile, the report showed that the rate of primary school net enrolment in Jordan is 88 per cent according to 2010-2014 figures, and total adult literacy rate in the 2009-2014 period is 93 per cent.
Related Articles
May 06,2015
Jordan ranked 100th among 179 world countries in the 2015 Mothers' Index and Country Rankings issued by Save the Children, which determines the best and worst countries to be a mother.
Oct 30,2014
The Kingdom has witnessed the birth of around 20,000 non-Jordanians since the start of this year: 10,304 boys and 9,655 girls, according to the Civil Status and Passports Department (CSPD).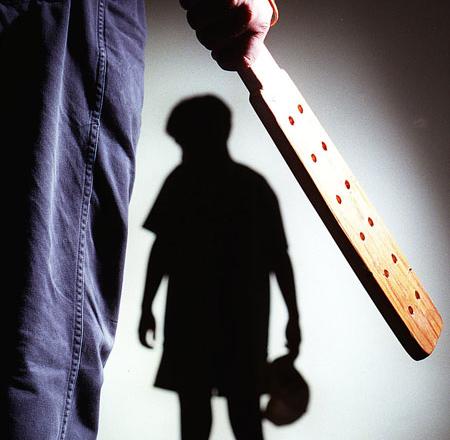 May 13,2015
Almost 91 per cent of Jordanian children between the ages of two and four are subjected to violent discipline, according to a report issued late Tuesday.
Newsletter
Get top stories and blog posts emailed to you each day.