You are here
Jordanian pianist hails importance of music in daily life
By Muath Freij - Apr 29,2018 - Last updated at Apr 29,2018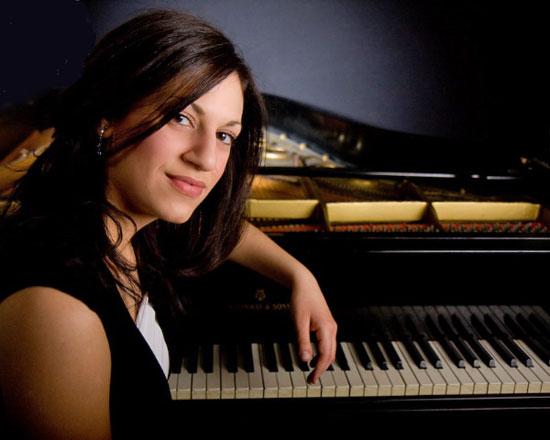 Multi-award winning Jordanian pianist Yasmin Alami will play in Amman, on Monday, as part of the Amman Piano Festival (Photo courtesy of Yasmin Alami)
AMMAN — Music can act as a refuge amidst all the chaos and sadness that has plagued the region, Jordanian pianist Yasmin Alami said.
During an interview with The Jordan Times on Saturday, the artist said music is not only important in terms of wisdom, it is also crucial for the brain and can create a space for beauty and discipline.
"Music creates discipline for children as they become more serious and responsible when they play instruments like the piano. It involves reading notes so learning a whole new language and it activates all your body," she told The Jordan Times ahead of her musical show scheduled on Monday as part of the Amman Piano Festival.
Born in Amman, Alami started playing the piano at an early age before moving to France at the age of 18 to pursue her musical education.
Commenting on the trend of Jordanian musical talents moving abroad at young age, Alami said that despite the clear lack of expertise in Jordan, it is also an important step for the artist to travel and mingle with other musicians so as to brighten their horizon and the way they play.
"We have to go abroad to get a better education but I wish we could improve the situation here so people wouldn't have to leave as we have very good musicians and teachers in the Kingdom," she added.
The pianist was awarded the first prize as a soloist and chamber musician from the Conservatoire National de Tours (2004) two years in a row and the first prize as a soloist at the Regional Piano Competition held in Orléans, France (2005).
For Alami, music should be as important as food and education. "Unfortunately, all over the world, music is a privilege; it is a costly thing but I think we need to make it more accessible and provide cheaper tickets or students rates for people to stop feeling like it is a privilege," she stressed.
The 33-year-old described the organisation of the piano festival as "important" for Jordan. "I am very happy that they are starting a piano festival here. Obviously, piano is a different genre and an instrument not everyone might be exposed to so I love the idea of a festival that will expose people to it," Alami stated.
"It is a great pleasure for me to come back to Amman as I always love coming back to the audience which is very warm. I feel a lot of support and very appreciated especially now that the public interest is growing," she said, adding "I feel that people are culturally hungry once you give them something they appreciate. As an artist, this is all we need, this is the biggest reward."
Alami will be playing different kinds of pieces which all have a personal significance to her. "I will talk to the audience about each piece as they all carry a story whether a personal one or the pieces themselves have a story. It is important to talk about the music to be played because it engages the audience deeper. So, when they leave the concert, they gained something rather than sitting and not understanding," she highlighted.
Held by the Friends of Jordan Festivals, the festival will also include a performance by Italian pianist Antonio Di Cristofano at Al Hussein Cultural Centre on May 9.
Related Articles
Oct 20,2016
AMMAN — Born into a musical family, German pianist Cordula Unger started playing the piano at the age of seven, and developed her skills unt
Sep 01,2016
AMMAN — A trio of Jordanian musicians on Wednesday performed an eclectic programme at Amman's NOFA Creative Space, offering a repertoire spa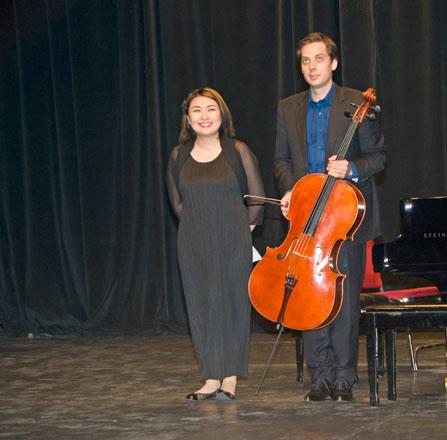 Mar 06,2018
AMMAN — On Sunday evening, French cellist Guillaume Effler and Japanese pianist Kanae Endo performed a concert that can easily be summed up
Newsletter
Get top stories and blog posts emailed to you each day.