You are here
Jordanians hold pro-Palestine rally near West Bank border
By AA - May 12,2018 - Last updated at May 12,2018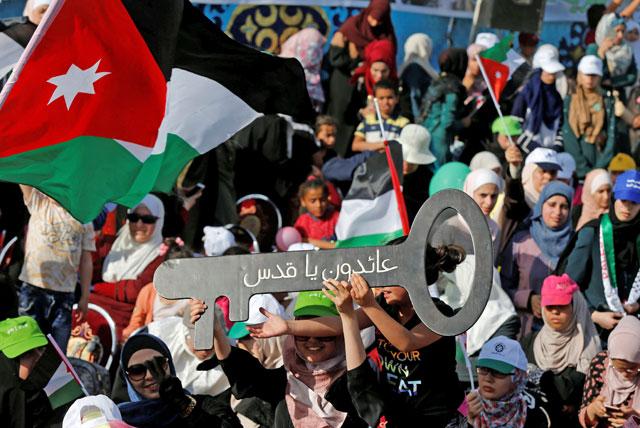 Jordanians hold a key symbolising the refugees' right to return, during a rally to mark the 70th anniversary of Nakba in the Jordan Valley, Sweimeh, on Friday. The key reads, 'We will return to Jerusalem' (Reuters photo)
DEAD SEA — Thousands of people on Friday staged rallies in Sweimeh in the Dead Sea region — near the border with the Israeli-occupied West Bank — to protest Israel's decades-long occupation.
Demonstrators chanted pro-Palestine slogans, stressing the Palestinians' right to return to their homes in historical Palestine.
"We will return!" protesters shouted. "We are ready to sacrifice our lives for Palestine!"
Several prominent political figures took part in Friday's rally, including Mohamed Zayoud, the head of the Islamic Action Front Party.
Friday's demonstration in Sweimeh coincides with ongoing Palestinian rallies along the Gaza Strip's eastern border with Israel that have been ongoing since March 30.
Since the border rallies began six weeks ago, at least 48 Palestinian protesters have been killed — and hundreds more injured — by cross-border Israeli army gunfire.
The rallies in Gaza will culminate on May 15, which will mark the 70th anniversary of Israel's creation — an event Palestinians refer to as the "Nakba" or "the Catastrophe".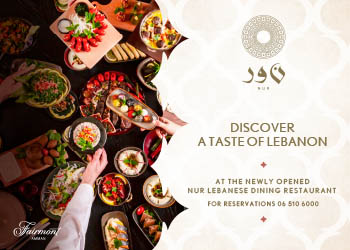 Newsletter
Get top stories and blog posts emailed to you each day.