You are here
Ministry draws up JD602m healthcare plan for 2018-2022
Doctors, nurses to serve at public, private schools
By JT - Mar 08,2018 - Last updated at Mar 08,2018
AMMAN — Health Minister Mahmoud Sheyyab on Wednesday said that the cost of the government's executive plan to reform the health sector in 2018-2022 amounted to JD602 million, the Jordan News Agency, Petra, reported.
Sheyyab said in a press statement that the plan has seven major aspects, including primary healthcare, secondary healthcare, health insurance, pharmaceuticals, medical tourism, reliability, quality control and e-health.
The plan entails 131 projects and initiatives worth JD602.1 million, which will be covered by the funds allocated for the sector in the budget, grants and loans.
Sheyyab pointed out that plan aims to improve the quality and safety of healthcare services, monitoring and controlling communicable diseases, reducing the spread of non-communicable diseases, developing human resources, enhancing the health sector infrastructure and pharmaceuticals quality control.
In details, the plan for primary healthcare includes 48 projects and initiatives amounting in value to JD91.7 million, which seeks family doctors at health centres and increasing the number of general practitioners in residency programmes by 100 doctors annually.
Under the programme, training will be provided to physicians and health support staff at the health centres before joining the workplaces in a bid to instil best practices across the board. The human resources system also involves financial and non-financial incentives, to improve the work environment for cadres and to secure seats at Jordanian universities for their children.
The government's plan included projects and initiatives to restructure the existing primary and secondary health centres by integrating geographically close facilities that serve small populations to build their capacity and improve the quality of services.
The plan adopts an electronic monitoring programme for reporting cases of communicable diseases and the formation of rapid response teams for epidemics and public health emergencies across the Kingdom.
The five-year plan includes projects and initiatives for appointing a sufficient number of doctors and nurses in public and private schools to realise a ratio of one doctor for every 1,000 students and a nurse for every 500 students, and establish a national database for public school students' health records.
The strategy targets building health centres powered by solar energy in cooperation with the private sectors.
In regard to secondary healthcare, Sheyyab pointed out that the plan involves 39 projects and initiatives at cost of about JD397.4 million.
The plan includes the construction of the Tafileh Hospital with a capacity of 150 beds with the possibility to increase it to 200 beds and building a new 300-bed hospital in Madaba.
The health insurance plan entails projects and initiatives at a cost of about JD109.9 million, including restructuring the existing health insurance formats to increase their efficiency and creating an independent health insurance body that serves as an umbrella for the existing health insurance funds.
As for the pharmaceutical sector, Sheyyab pointed out it would witness the establishment of a fast-track registration of Jordan-made medicines within a 120-day deadline, and raise the percentage of Jordanian pharmaceutical industry's contribution to the local drug bill to 70 per cent.
In regards to the medical tourism sector, he said there are plans to facilitate the visa issuance to restricted nationalities.
Sheyyab said that the e-health plan entails 19 projects at a value of JD 104 million.
Related Articles
May 03,2018
AMMAN — Campaigns on national goals for the quality and safety of healthcare, which were launched by the Health Care Accreditation Council (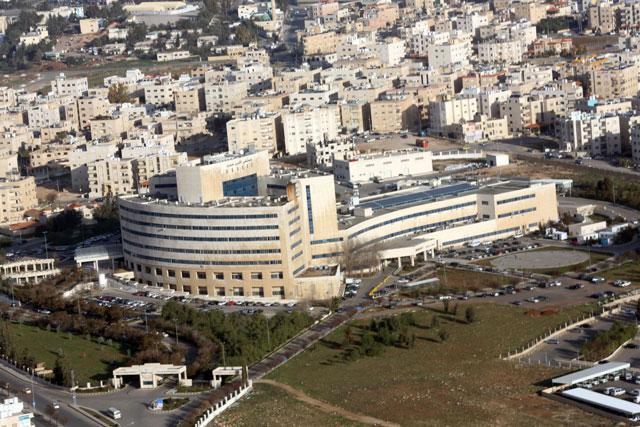 May 15,2018
AMMAN — Health Minister Mahmoud Sheyyab on Tuesday said that the value of spending on Jordan's health sector has reached JD2.2 billion, JD1.
Nov 21,2017
AMMAN — Health Minister Mahmoud Sheyyab on Monday said that Jordan spends around 8 per cent of its GDP on health, the Jordan News Agency, Pe
Newsletter
Get top stories and blog posts emailed to you each day.