You are here
Ministry, UNHCR launch campaign to regularise status of Syrian refugees in urban areas
By JT - Mar 04,2018 - Last updated at Mar 04,2018
AMMAN — The Ministry of Interior and the UN Refugee Agency ( UNHCR) on Sunday launched a new exercise to formalise the status of Syrian refugees living informally in urban areas in Jordan.
The campaign will run until the 27th of September 2018, UNHCR said in a statement emailed to The Jordan Times on Sunday.
The campaign is directed to Syrian nationals registered in the camps who left without an official authorization before the 1st of July 2017 and did not return. Syrians who arrived to Jordan and have never registered with UNHCR and the Government of Jordan can also benefit from this campaign, according to the UN agency's statement.
"The Ministry of Interior asserts that this grace period granted to the Syrians living informally in urban areas is a real opportunity to regularise their status in accordance with the provisions of the Jordanian law and to prevent any future legal problem related to their legal status in the Kingdom," the statement read.
The ministry called on all the Syrians living informally in urban areas to take advantage of this campaign which will facilitate access to all types of services and assistance.
"Over the past few years, we have seen how refugees living in the camps have moved to urban areas for different reasons without following the available regular channels. Living without updated documentation in urban areas has limited the access of this population to key services such as healthcare", said Stefano Severe, UNHCR Representative in Jordan.
"By rectifying their status, Syrian refugees in Jordan will be able to benefit from the protection and services provided by UNHCR and its partners in the country, improving their lives, while also being able to stay formally in urban areas," Severe was quoted as saying in the statement.
In order to benefit from this campaign, Syrian refugees in Jordan need to approach any of the UNHCR offices in urban areas (Irbid, Mafraq or Amman) or any UNHCR Helpdesk across the country. Syrian refugees living in urban areas can check their potential to benefit from the campaign and proceed with updating their status. UNHCR staff will provide all information needed on the process, which is free of charge, and the additional advantages registering can bring.
Once registration with UNHCR is completed, Syrian refugees will be able to finalise the regularization process and obtain an updated Ministry of Interior service card from the nearest police station. Minister of Interior cards are provided to all Syrians residing in the country formalising their stay in Jordan and facilitating access to services.
UNHCR offices and Helpline (06 400 8000) remain available during the upcoming seven months to provide all the needed information to Syrian refugees in Jordan who can benefit from this campaign.
Related Articles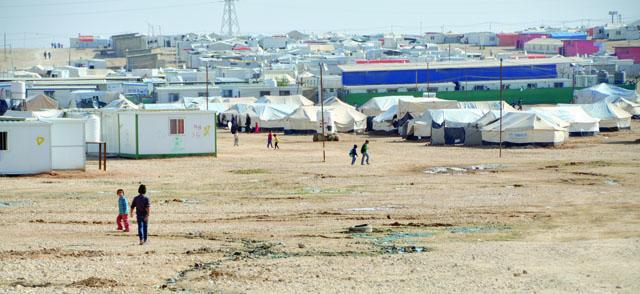 Mar 05,2018
AMMAN — Local organisations have welcomed the Ministry of Interior's (MoI) announcement of a brand new campaign aimed at regularising the st
Oct 17,2018
AMMAN — The United Nations High Commissioner for Refugees (UNHCR) in Jordan welcomed the Ministry of Interior's decision of extending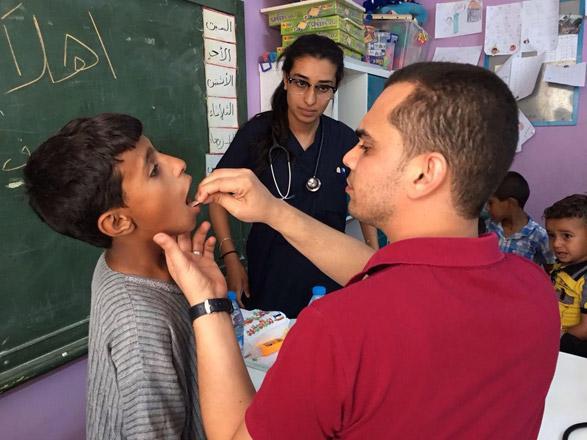 Apr 02,2018
AMMAN — A publication by Human Rights Watch (HRW) has claimed that the campaign recently launched by the Ministry of Interior in collaborati