You are here
Mobile lab measuring air pollution good to go
By Hana Namrouqa - Aug 28,2017 - Last updated at Aug 28,2017
The Ministry of Environment launched its mobile lab measuring gases and fine dust concentrations in the air on Monday (Photo courtesy of Ministry of Environment)
SAHAB — The public has now access to data on air pollution levels across the Kingdom after the Ministry of Environment on Monday launched a mobile lab measuring gases and fine dust concentrations in the air.
The mobile lab is part of the ministry's air quality monitoring system, which provides instant readings of air pollutant concentrations in different parts of the country via 12 air quality monitoring stations and the mobile lab.
The ministry launched its first mobile lab on air quality monitoring in Amman's southeastern town of Sahab, where industries cover 40-50 per cent of the town's 12-square-kilometre territory.
At a ceremony announcing the launch of the lab, Minister of Environment Yaseen Khayyat said that the ministry's choice of Sahab as the launching point of the lab signals its "keenness to address the environmental pollution that has worn Sahab down".
Khayyat said that the public can access the readings of air pollution detected by the lab on the ministry's website, noting that information collected by the lab will help the ministry pinpoint high pollution locations and sources.
He noted that the ministry has opened a new environment directorate at Sahab Municipality which will be dedicated to improving the town's environment.
The minister also announced plans for a two-year project to improve the environmental and living conditions of Sahab.
"An international project is now being formulated to improve the infrastructure, living conditions and cleanliness of Sahab with funding from the German Agency for International Cooperation…," Khayyat said.
With a population of some 110,000 people, Sahab is home to more than 400 factories, in addition to 40 workshops that grind and shred scrap plastic located in residential areas.
It is also home to the King Abdullah II Industrial Estate, which is one of the largest industrial estates in the Kingdom.
In June last year, the municipality called on the government to relocate an industrial zone which it said is damaging the town's environment and affecting the residents' health.
The zone stretches over 150-200 dunums and houses 400 stone quarries and brick factories. It was set up 25 years ago when the area was vacant, but now the city surrounds the vocational zone, which is a major source of air pollution, Sahab mayor told The Jordan Times in previous remarks.
Related Articles
Aug 29,2017
AMMAN — The Ministry of Environment has referred 28 industries in Sahab Municipality to the prosecutor general for alleged health and enviro
Jun 29,2016
AMMAN — Plans are in place to set up new stations to monitor air pollution in industrial areas, officials at the Ministry of Environment sai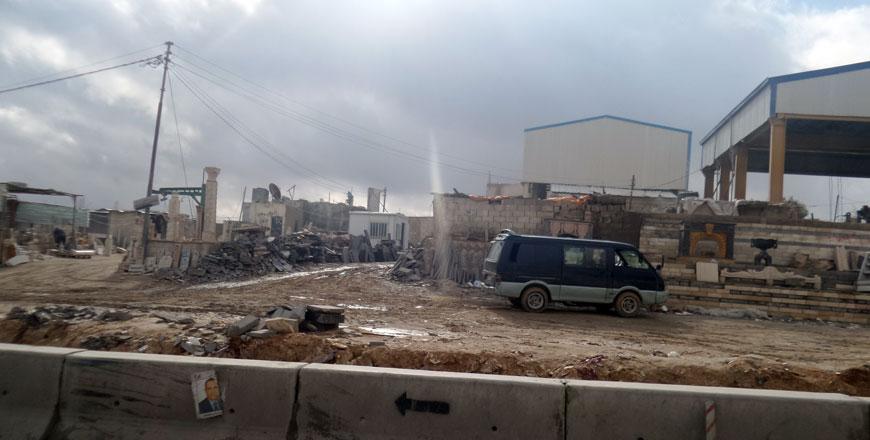 Dec 19,2016
SAHAB — Unlicensed plastic scrap grinding workshops and brick factories in Sahab Municipality are causing air pollution and generating waste
Newsletter
Get top stories and blog posts emailed to you each day.