You are here
New app connects voters to parliamentary candidates
By Sara Gharaibeh - Aug 08,2016 - Last updated at Aug 08,2016
AMMAN — A group of Jordanians, in cooperation with a youth programming company, have launched an app to connect electoral candidates with voters via an interactive, live digital platform.
Through NowabnaJo, voters can ask candidates about their electoral programmes and get answers directly from them, while candidates can share their programmes and visions using multimedia tools such as short videos and live polls.
"We came up with the idea about four months ago. We wanted a new and fresh method for developing and evolving the electoral process, and the public's involvement in it," said Yasser Qteishat, the director general of the Rawa International Training and Consulting Centre, which created NowabnaJo.
In partnership with Email Solutions Company, a local group of young programmers, Rawa created the app to target Jordanian youths, aiming to motivate them to be more involved in the Kingdom's political life, according to Qteishat.
"Through statistics, we found that youths [18 to 35 years old], who constitutes more than 50 per cent of eligible voters in the Kingdom, fail to fulfil their duty politically and that is mainly due to technology and its domination of their lives, so we thought why not address this huge category that is the pillar of the community and the electoral process through technology," he told The Jordan Times on Monday.
Although all information about lists and electoral programmes are provided by the candidates themselves, the free "light" app offers a database covering all that voters need to know about their rights and duties, the new Elections Law and polling stations, along with live statistics to help voters make the right choice.
Three weeks before Election Day, slated for September 20, NowabnaJo will hold a poll where app users can vote in a simulation to the real elections.
In addition to providing an indicator for candidates about the level of their campaigns and their chances in the real elections, Qteishat said that this service aims to "motivate youths to practise their right in choosing the electoral programme they want in an atmosphere that is free of social and familial constraints".
Qteishat and fellow creators of the app Inaam Mufleh and Hamzeh Ameereh, who have experience in holding seminars and workshops to raise awareness of elections and political participation, hope that after experiencing this simulation of the elections, more citizens will have the confidence to go out to the actual polling stations on election day and vote based on their choice of electoral programmes.
The app is now available for download on Apple Store and Google Play.
Related Articles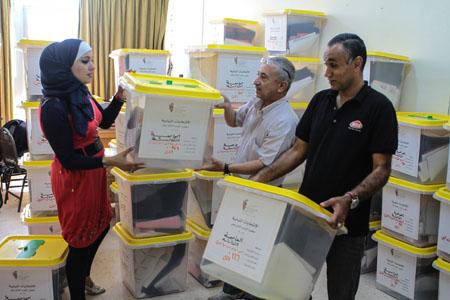 Sep 19,2016
AMMAN — In a move to encourage "progressive" participation in the parliamentary elections, the Green Arrow programme has developed a guide t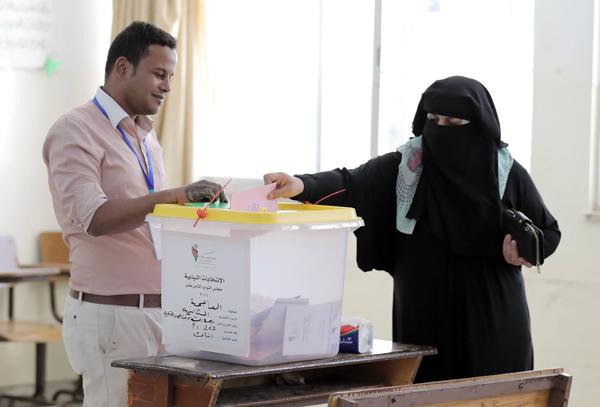 Sep 21,2016
AMMAN — A team of monitors from Sisterhood Is Global Institute's (SIGI) "Eye on Women in the Elections" coalition on Tuesday observed violat
Aug 11,2016
AMMAN — With a view to improving the performance of media and the quality of coverage during the September 20 parliamentary elections, the J
Newsletter
Get top stories and blog posts emailed to you each day.