You are here
Non-Jordanians constitute third of population
By JT - Jan 12,2016 - Last updated at Jan 12,2016
AMMAN – Initial results of the national census conducted in late November showed that the Kingdom's 9.5 million residents, nearly one third are non-Jordanians.
According to the results, made available to Al Rai Arabic daily, the number of Jordanians is around 6.6 million, while the number of non-Jordanians who reside in the country is around 2.9 million, representing 30.6 per cent of overall population, including Syrians, Egyptians and Iraqis.
The results showed that Amman's population more than doubled between 2004 and 2015 as it went up from 1.9 million to over 4 million, constituting around 42 per cent of the Kingdom's inhabitants.
In regards to governorates, the results showed that Irbid came second with a population of 1.7 million, followed by Zarqa at 1.3 million.
The population of the southern governorate of Karak was estimated at 316,000, Tafileh (96,000), Maan (144,000) and Aqaba (188,000), according to the initial figures.
In a statement issued on Monday, Department of Statistics Director General Qasim Zu'bi said official results of the national census will be revealed in February, adding the data will reveal information on demographic changes in the Kingdom as well as supply of housing units, living condition and general services.
Related Articles
Aug 17,2016
AMMAN — The northern Irbid Governorate is the most densely populated area in Jordan, according to the 2015 national census conducted by the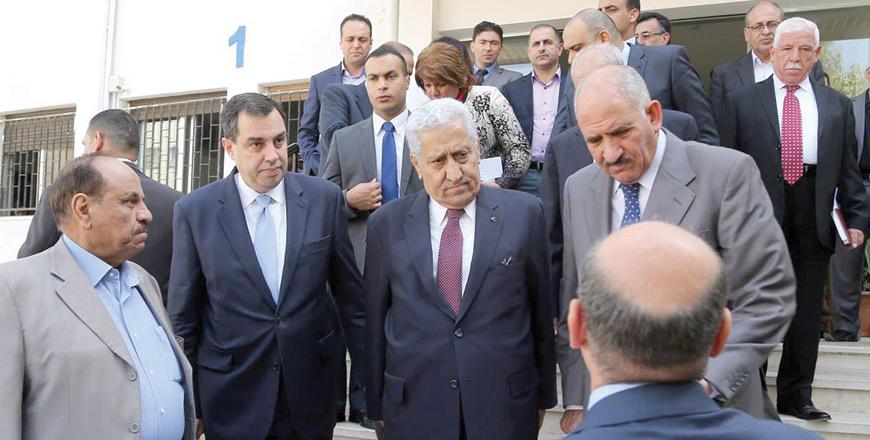 Oct 04,2015
AMMAN — The government will hold the first national census in November following a 10-year gap, a period during which the population of Jord
Feb 22,2016
AMMAN — Sixty-eight per cent of Jordanians and 55 per cent of the Kingdom's overall population, including children under six years old, are
Newsletter
Get top stories and blog posts emailed to you each day.