You are here
Orange launches 4G in Amman, to expand nationwide by Q3
By Mohammad Ghazal - May 26,2015 - Last updated at May 26,2015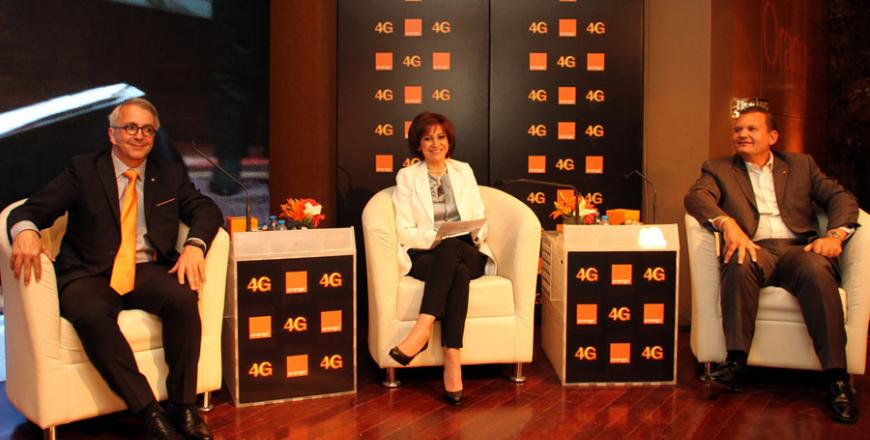 ICT Minister Majd Shweikeh (centre) attends a press conference for Orange Jordan on Tuesday to announce the launch of its fourth generation (4G) services in the Kingdom (Petra photo)
AMMAN — Orange Jordan on Tuesday announced the launch of its fourth generation (4G) services in the Kingdom, providing mobile and wireless broadband connectivity at speeds reaching up to 70 megabits per second.
The launch process will initially bring 4G coverage to most urban areas in Amman. The roll-out will quickly expand to deliver full nationwide coverage by the third quarter of 2015, Orange Jordan CEO Jean-Francois Thomas told reporters.
The operator also intends to make 4G connectivity accessible to all consumer segments by implementing "careful pricing and quality control strategies", he said.
The launch of 4G services is part of the country's strategy for 2020 under which it seeks to improve networks, provide Internet at higher speeds and increase coverage across the Kingdom.
In March, Orange Jordan signed a deal with China's Huawei to build its 4G network and upgrade its second and third generation networks to further improve services.
At Tuesday's press conference, Thomas said the company is also undertaking a large-scale refurbishment of its existing third and second generation networks, and these enhancements entail an investment of more than JD200 million.
The company said its 3G network covers 75 per cent of the population and by the end of this year it will reach more than 90 per cent.
Thomas noted that similar improvements will also affect the 4G network, which will expand to reach around 85 per cent of the population within the same time frame.
Orange's 2G network reaches more than 99 per cent of Jordanians nationwide, he added.
"With 4G, customers can enjoy faster browsing and file sharing, and improved application performance," Thomas said, noting that mobile data consumption is on the rise in Jordan, where smartphone penetration stands at around 50 per cent and adoption of these devices grows by 7-10 per cent annually.
According to Thomas, 98 per cent of smartphone users use WhatsApp.
Also speaking at the press conference, ICT Minister Majd Shweikeh said the 4G network represents an important asset for the country's ICT industry.
"The launch of 4G services will bring benefits not only to individuals and big corporates but also to start-ups and entrepreneurs that rely on higher speeds," the minister said.
Underlining the importance of public-private partnerships in the roll-out of the services and introducing 4G at the country's knowledge stations, Shweikeh noted that it will help boost the ICT sector and increase competitiveness.
Related Articles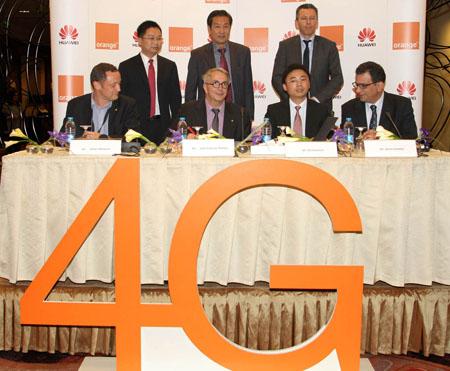 Mar 24,2015
Orange Jordan will commercially launch fourth generation services before the end of June after it signed an agreement Tuesday with China's Huawei to build its 4G network.
May 09,2015
Orange Jordan will invest more than JD300 million between 2015 and 2018 to upgrade networks and high-speed Internet, according to a company executive.
Jan 15,2014
Orange Jordan and Ericsson on Wednesday announced the launch of a JD15 million project to upgrade the telecom operator's network, increase Internet speed and boost coverage across the Kingdom.