You are here
Poland to help Jordan maximise benefits from EU relaxed rules of origin
By Mohammad Ghazal - May 06,2018 - Last updated at May 06,2018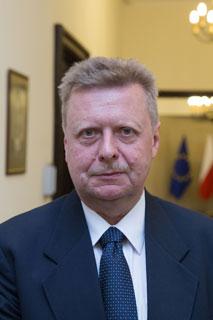 AMMAN — A delegation representing the Jordan Europe Business Association (JEBA) will visit Poland at the end of June to explore boosting trade ties and maximising benefit from the EU relaxed rules of origin deal for Jordanian exports to Europe, Polish Ambassador in Amman Andrzej Swiezaczynski said.
"We are very optimistic about this visit and that it will help business delegations from both sides to look into increasing cooperation in various sectors, which will reflect positively on trade ties," the ambassador said on Sunday on the occasion of Poland's national day that falls on May 3. The embassy will observe the national day on Monday, May 7.
Representatives from both sides will also look into benefiting from the EU relaxed rules of origin agreement signed between the EU and Jordan in 2016 under which manufacturers in Jordan can import up to 70 per cent of the raw materials used in production, and still label the finished products as "Made in Jordan", qualifying them for trade concessions. The agreement is valid for ten years.
According to the ambassador, trade exchange between the two countries reached around 12 million euros in the first two months of 2018 compared with 14.4 million euros in the first two months of 2017.
"The drop followed recent measures by the Jordanian government that entailed increasing sales tax and some fees… but we are optimistic that trade will go back to normal and increase soon," Swiezaczynski said.
On tourism, the ambassador said that the number of Polish tourists coming to Jordan is expected to increase largely starting this year as budget operator Ryanair will start operating flights from Warsaw and Kraków in October 2018.
"The number of Polish tourists coming to Jordan rose by about 30 per cent in 2017… Jordan enjoys many beautiful places such as Jerash, Petra, Wadi Rum, the Dead Sea and others," he noted.
Commending Jordan's role in providing help to the Syrian refugees, the ambassador said that Poland is currently discussing with Jordanian authorities the establishment of a hospital to benefit Syrian refugees and host communities in the Kingdom, noting that Poland will boost its aid to Jordan this year to reduce the pressure caused by the presence of large numbers of refugees, with a special focus on education and medical services.
Poland and Jordan enjoy "excellent" cooperation in the political and security fields, the ambassador stated, stressing: "Jordan plays a key role in regional stability and peacemaking efforts and we appreciate this role and will continue to support Jordan."
According to the ambassador, several bilateral agreements are ready to be signed in the areas of science, culture, students exchange, archaeology, visa exemption for diplomats, among other areas.
Related Articles
Sep 27,2016
AMMAN — The Foreign Ministry on Tuesday received a copy of the credentials of Poland's newly appointed ambassador, Andrzej Swiezaczynski, th
May 13,2017
AMMAN — Poland deeply appreciates Jordan's role in working towards regional stability and peacemaking, and will double its financial assista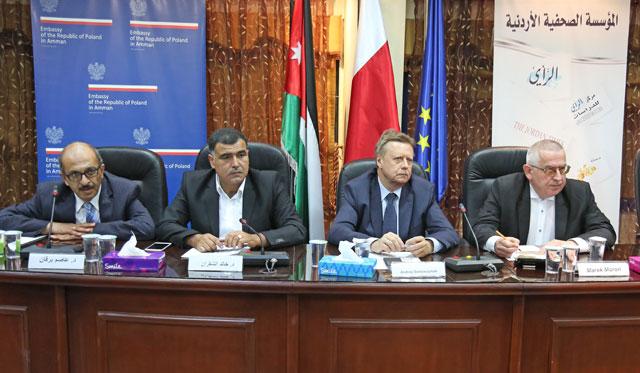 Oct 12,2017
AMMAN — Muslims have been living in Poland for more than six centuries and are well integrated into society, while effectively contributing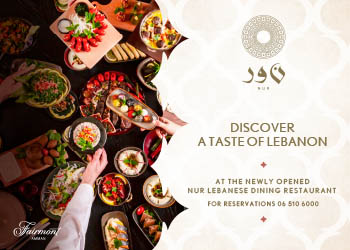 Newsletter
Get top stories and blog posts emailed to you each day.