You are here
Queen Rania Foundation launches education entrepreneurship award
By JT - Sep 11,2018 - Last updated at Sep 11,2018
The competition seeks to recognise and support innovative approaches making a real difference in the lives of learners, from kindergarten students to adults looking to learn new skills (Photo courtesy of The Queen Rania Foundation's website)
AMMAN — The Queen Rania Foundation for Education and Development (QRF) on Tuesday announced the launch of The Queen Rania Award for Education Entrepreneurship in the Arab world, a competition that recognises the achievements and potential of home-grown education businesses in the Arab world that combine social impact with sustainable business models.
Founded by Her Majesty Queen Rania in 2013, QRF aims to reform school education in the Arab world through an impact-focused approach to learning, and nurture a vibrant ecosystem of education entrepreneurs in order to enhance the process of education reform, a statement from Her Majesty's Office said.
The Award includes a grant worth $200,000, which will be given to the top three start-ups, allowing the winners to accelerate the growth plans of their businesses.
Through this award, QRF hopes to recognise and support innovative approaches making a real difference in the lives of learners, whether they are in kindergarten, school or looking to learn new skills to prepare them for their next job.
Commenting on the goals of the competition, Her Majesty said: "The Queen Rania Foundation supports quality education that is fit for the region's ambitions, but we know we cannot do this alone. Many of the learning challenges we face require the energy and innovative thinking of entrepreneurs in order to prepare our students for a world that is increasingly shaped by smart technologies, and address the learning losses refugees are facing. I hope this competition can help identify and encourage the kind of innovative approaches we desperately need today."
Highlighting the potential value the competition can bring, CEO of the QRF, Bassem Saad, said: "The honest truth is that the Arab world is lagging behind other regions in making good use of socially-minded entrepreneurship — that is, entrepreneurship that delivers social outcomes as well as a self-sustaining business model."
"This is especially applicable in education and learning, where we seriously need to step up the rate of reform. The world is changing faster than our classrooms, too many evidence-supported practices are not going into use, and too many students are not achieving enough to thrive and prosper," Saad added.
"I hope this competition will bring to the forefront inspirational organisations that are doing things differently, not for novelty, but for impact. Through the application process, we look forward to coming across organisations that offer more than administrative efficiency — that really get at the heart of learning and teaching. Some may make great use of digital technology, others may follow a people-led approach, activating the community as a source of learning. The possibilities are great and exciting. I can't wait to see what comes through," he explained.
Submissions from applicants, who need to be based in the Arab world, and to primarily serve Arab learners, will be accepted from September 10 up to November 10.
Interested startups and entrepreneurs can find further information on how to apply on http://startups.qrf.org.
Related Articles
Feb 11,2019
AMMAN — The Queen Rania Foundation for Education and Development (QRF) announced the winners of The Queen Rania Award for Education Entrepre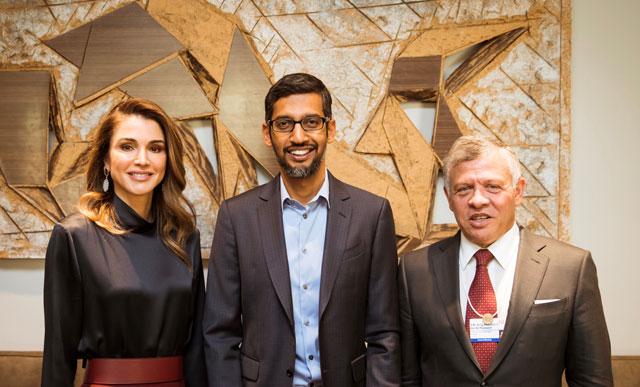 Jan 24,2018
AMMAN — Her Majesty Queen Rania on Wednesday announced the launch of a new learning platform catering to school-aged children across the Ara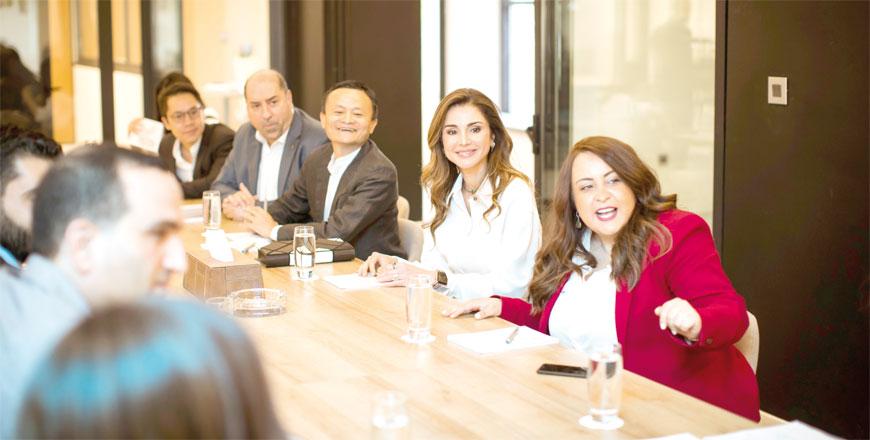 May 08,2018
AMMAN — The Jack Ma Foundation (JMF) on Monday announced a first stage grant of $3 million to support the mission of the Queen Rania Foundat