You are here
Ridley Scott returns to Jordan for his upcoming film
By JT - Jul 22,2017 - Last updated at Jul 22,2017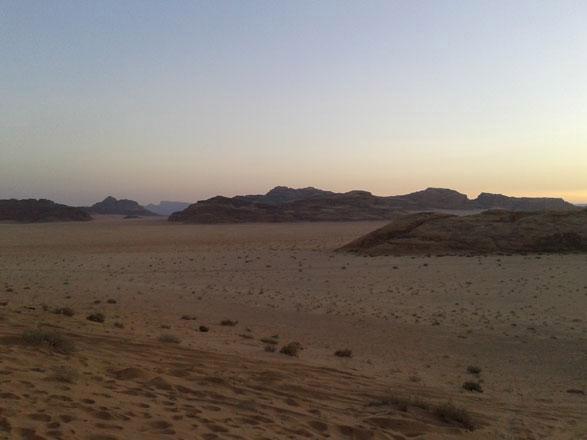 Wadi Rum, some 328km south of the capital, is a UNESCO World Heritage Site (File photo)
AMMAN — Scenes for the upcoming thriller film "All the Money in the World", directed by Ridley Scott, were shot last week in Wadi Rum, a Royal Film Commission statement said.
This is the third time the renowned British director has choosen Jordan as a location to shoot his films, filming scenes from "Prometheus" in 2012 and "The Martian" in 2015; the latter was shot on location in Wadi Rum, 328km south of Amman, for eight consecutive days.
Scott is known for his atmospheric visual style and has been quoted as saying that "the beauty of Wadi Rum" keeps attracting him, as well as "the very nice people to work with".
"All the Money in the World" tells the story of Paul Getty, who built an oil empire and became one of the richest people on earth in the seventies. It follows the kidnapping of his grandson John Paul Getty III and the desperate attempts of his mother to get the boy's grandfather to pay the ransom, the statement said.
The film will be released on December 8 and stars Kevin Spacey, Mark Wahlberg, Michelle Williams, Charlie Plummer, Timothy Hutton and Ghassan Massoud.
Mark Wahlberg, who plays the role of Fletcher Chase — an ex-CIA agent who helped strike a deal with the kidnappers — was amazed by his short visit to Jordan, describing the "incredible setting" of Wadi Rum as "spectacular".
He found working with the Jordanian crew "fantastic, as they are extremely experienced, very knowledgeable and very helpful", according to the statement.
The Syrian actor Ghassan Massoud, who has an extensive experience in Arab TV series and who acted in Scott's "Kingdom of Heaven", believes that Arab actors should act in their local community as if acting for Hollywood.
Out of the 360 people who worked on this one-day shoot, 290 Jordanians were employed, including those working in logistics and the local community, the statement said.
Commenting on the local crew, Mark Huffam, who has produced many of Scott's films, said: "You couldn't get a more enthusiastic crew anywhere else, and they seem to be enjoying what they are doing, which makes it more enjoyable for us. We've had so much help from the authorities on every occasion and from the Royal family. Prince Ali has been incredibly helpful to us."
"We have nothing but good experiences here. We find it a very user-friendly place to film," he added.
At the end of the shoot, which covered two-time periods (1948 and 1972) in the story, Ridley Scott said: "I was here a couple of years ago for two weeks for 'The Martian'. I am delighted [to be back]. I love it here."
Related Articles
Mar 16,2015
Two major film productions have just wrapped their shoots in Jordan: British Science-Fiction "The Martian" and Palestinian drama "Arab Idol", the Royal Film Commission (RFC) said Monday. 
Feb 27,2016
AMMAN — Film tourism is emerging globally as an industry in itself, and Jordan has great potential in this regard, with a history dating bac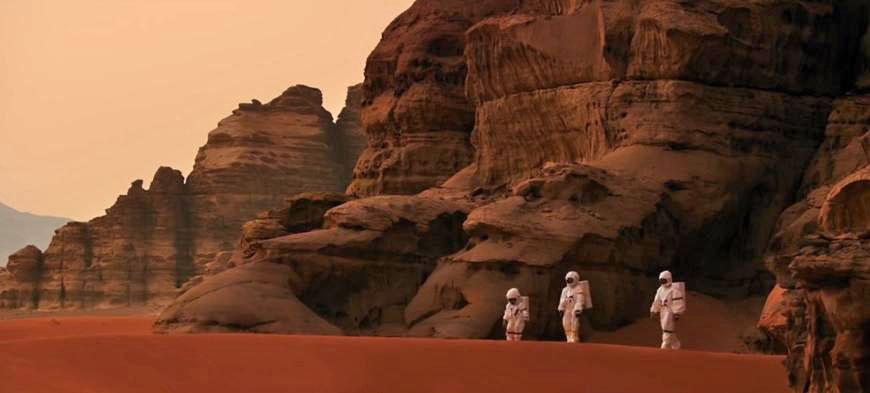 Mar 17,2016
AMMAN — In a bid to transform sightseeing into sight-doing, the Jordan Tourism Board (JTB) seeks to offer Wadi Rum visitors a "Mars-like" ex
Newsletter
Get top stories and blog posts emailed to you each day.