You are here
S&P downgrades Jordan rating, keeps outlook stable
Syrian refugee crisis will continue to curb growth, agency says
By JT - Oct 21,2017 - Last updated at Oct 21,2017
AMMAN — International credit rating agency Standard and Poor's (S&P) has downgraded Jordan's rating to B+, from BB-, citing poor performance on external debt, among other factors.
According to a report S&P posted on its website late Friday, Jordan's external vulnerabilities have increased and the structure of the public debt stock has weakened and will remain high, while the pace of fiscal reforms "will likely be slower than we had previously anticipated due to the weak macroeconomic environment and social pressures".
"We are therefore lowering our long-term foreign and local currency sovereign credit ratings on Jordan to 'B+' from 'BB-'. We are affirming the short-term rating at 'B'," the report read.
"The downgrade reflects our view of Jordan's weakening debt profile amid low growth and implementation pressures related to fiscal reforms, and higher external risks," the statement explained.
Meanwhile, the agency said that stable outlook "balances greater risks from a slower pace of fiscal consolidation than we previously expected against continued support from bilateral donors, at a rating of 'B+'".
Explaining the rationale behind the downgrade, the agency said that due to the very high debt burden (around $37 billion at the end of the first third) and the large financing needs, "Jordan has increased its exposure to foreign currency debt and commercial funding".
The agency expects the country to continue implementing fiscal reforms, yet projecting a slower pace of implementation than the International Monetary Fund programme had anticipated. Moreover, S&P expects the state-owned power generation company, NEPCO, to keep facing challenges as the enterprise has returned to making small losses this year.
"In our view, the government is likely to prioritise social stability and growth in the current domestic and external environment, with potential trade-offs as to the scope of fiscal reforms."
Overviewing the Kingdom's institutional and economic profile, the rating agency expects a low economic growth of an average of 2.7 per cent over 2017-2020, compared to 6.5 per cent over 2000-2009, citing, among other reasons, fiscal pressures resulting from Syrian refugee inflow.
Related Articles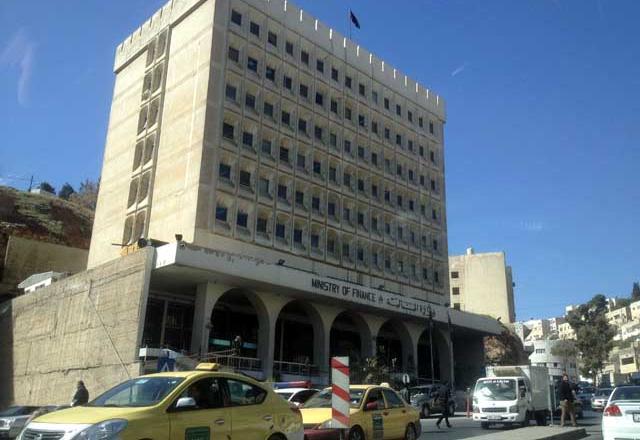 Nov 01,2014
Jordan has regained its stable credit rating from Standard and Poor's (S&P) almost three years after a downgrade to negative over concerns of economic and political problems caused by regional instability. 
Nov 26,2014
Moody's Investors Service on Wednesday said the sovereign credit outlook for Jordan will remain stable next year at B1, as the Kingdom has proven resilient to regional unrest and has strong track records of subsidy reforms. 
Mar 24,2018
AMMAN — Standard & Poor's (S&P) has affirmed its B+/B credit rating to Jordan, the Jordan News Agency, Petra, reported on Saturday.S
Newsletter
Get top stories and blog posts emailed to you each day.