You are here
UAE to deposit $330 million pledged in Mecca summit at CBJ
By Mohammad Ghazal - Nov 15,2018 - Last updated at Nov 15,2018
AMMAN — The United Arab Emirates is expected to deposit $330 million at the Central Bank of Jordan next week, as part of pledges made by Gulf states at the Mecca summit earlier this year.
Saudi Arabia has already deposited $330 million and Kuwait deposited $500 million, Adel Al Sharkas, deputy governor of the Central Bank of Jordan, told The Jordan Times on Tuesday.
"When we receive the deposit from the UAE next week, the total number of deposits by the three countries will reach $1.1 billion," Al Sharkas added.
Jordan's foreign currency reserve reached $10.68 billion at the end of July, compared with $12.25 billion at the end of 2017, according to latest official figures.
The UAE deposit is part of $2.5 billion pledged by Saudi Arabia, Kuwait and the UAE during a summit in Mecca held in June and attended by His Majesty King Abdullah to support Jordan's economy.
At the end of their summit, the Gulf states said that the assistance, which will come through four means, is driven by the fraternal ties between the four states, Islamic and Arab principles and values.
They said the package includes a deposit at the Central Bank of Jordan, guarantees to be presented to the World Bank in favour of Jordan, budget support for five years and funding of development projects by development funds in the three countries.
In October, the government signed agreements with the three countries to implement the pledges, which are: $1.16 billion in deposits at the CBJ, $550 million in soft financing for development projects, $200 million in credit guarantees to the World Bank to help Jordan secure soft loans and $500 million in grants to support the budget over five years for the implementation of development projects.
Kuwait has also announced plans to reschedule $300 million worth of loans for a period of 40 years.
All these measures combined aim to strengthen Jordan's economy, attract foreign investments and maintain monetary stability.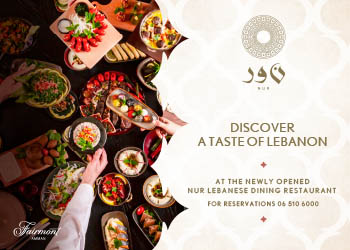 Newsletter
Get top stories and blog posts emailed to you each day.