You are here
UNESCO, JOrchestra discover 'Petra's melody'
By Hind Joucka - Nov 30,2015 - Last updated at Nov 30,2015
Italian trumpet player and composer Luca Aquino records a musical composition in Little Petra (Photo courtesy of UNESCO)
AMMAN — UNESCO on Sunday launched an initiative in partnership with Italian trumpet player and composer Luca Aquino and the Jordanian National Orchestra Association (JOrchestra) to record musical compositions in Little Petra.
The project, titled "A journey to discover Petra's melody", aims to encourage appreciation of music across different cultures, while also underlining the importance of artistic and historical heritage and promoting the ancient Nabataean city of Petra, some 235km south of Amman, as an attractive tourist destination.
The initiative was launched at the Jordan National Gallery of Fine Arts in Amman and forms part of the broader #Unite4Heritage UNESCO campaign, which supports safeguarding cultural heritage and diversity around the world.
UNESCO Representative to Jordan Costanza Farina said this musical experience demonstrated how the arts can build robust bridges between cultures and transcend geographical, linguistic or physical barriers.
"We wanted to share an experience that we think is very inspirational, so we put together musicians from different countries to play in a beautiful place like Petra," Farina told The Jordan Times.
"The main message we wanted to share is that cultural diversity unifies us. We all share this passion for music," she added.
The initiative emerged from Aquino's concept of integrating natural acoustic reverberations of archaeological sites into music composition.
"I've been in Jordan three times, and the last time I visited Petra I thought to myself that I have to record here," the composer told The Jordan Times.
"When we arrived with the musicians to test the acoustics, we were sure that Petra was a great place with a great sound after playing the very first note," he said.
The recording session in Little Petra brought together musicians from countries such as Jordan, Italy, Romania, Syria and Armenia.
Located some 8km north of the rose-red city, Little Petra is most famous for its Siq Al Barid, a scaled-down version of the iconic Petra Treasury.
The area was prime location for wealthy Nabataeans looking to build villas away from the main city and in the cool shade of the surrounding canyon.
In her speech at the launch event, Farina said celebrating heritage is a responsibility at this moment in history, given the destruction of many cultural heritage sites by terrorist attacks.
"Launched in response to the unprecedented recent attacks on heritage, the campaign #Unite4Heritage calls on everyone to stand up against extremism and radicalisation by celebrating the places and cultural traditions that make each country such a rich and vibrant place," she noted.
"Our response should be a firm recognition that cultural diversity is our shared heritage and the greatest opportunity to create dialogue, discover and cooperate," Farina added.
The project is a collaborative effort between UNESCO, the Petra Development and Tourism Region Authority and Talal Abu-Ghazaleh Organisation.
Related Articles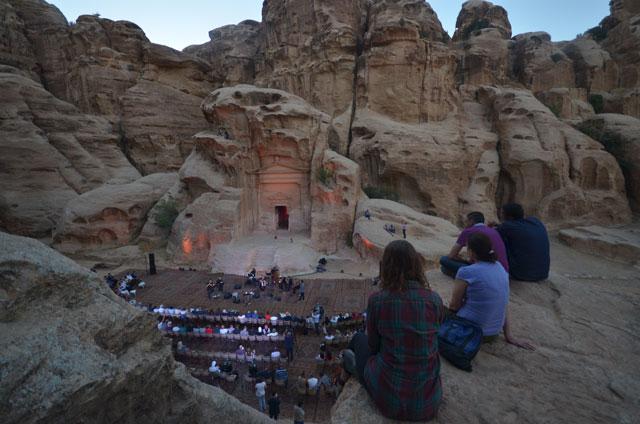 Jul 24,2016
PETRA — The reverberations and echoes from the rocks at Little Petra created a magical stage on Saturday for a performance of Italian trumpe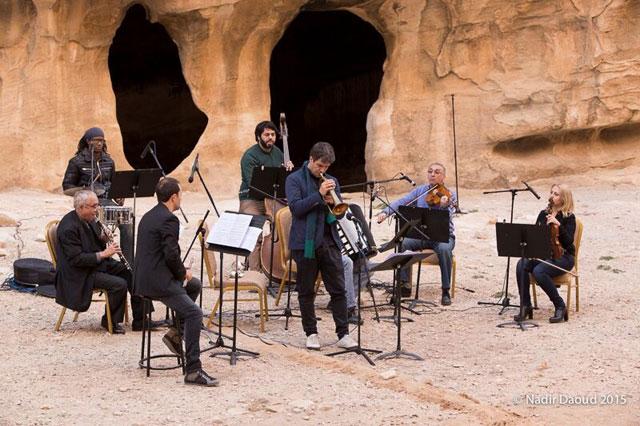 Jun 24,2016
AMMAN — A new album featuring Italian trumpeter and composer Luca Aquino and the Jordanian National Orchestra will be launched at a concert
Jan 16,2017
AMMAN — Musicians from Oberlin Conservatory and JOrchestra performed on Sunday in a public concert titled "Musical Crossroads: Melodies from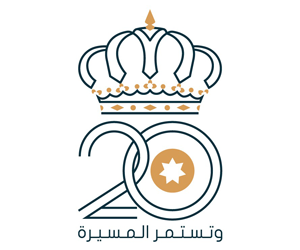 Newsletter
Get top stories and blog posts emailed to you each day.