You are here
Wedding halls lie empty as sector counts virus-inflicted losses
By Maram Kayed - Sep 28,2020 - Last updated at Sep 28,2020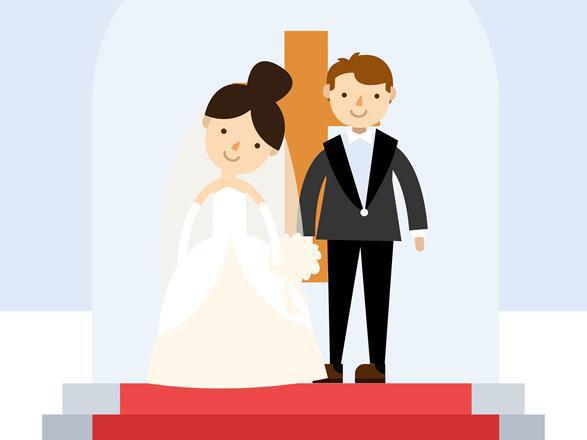 Photo courtesy of iwillnotbebroken.org
AMMAN — The wedding industry, specifically wedding venues, have been described as "a distressed sector" by its representatives in the Amman Chamber of Commerce.
The Head of the Amman Chamber of Commerce, Khalil Hajj Tawfiq, said in a recent TV interview that the wedding sector has been "significantly damaged" due to its closure since mid-March.
Tawfiq said that there are 1,200 wedding halls in Jordan and their losses have amounted to JD100 million in the past few months.
In addition to wedding halls, Tawfiq noted that there are more than 10,000 establishments associated with the sector, such as flower shops, bridal dress shops and event planning companies.
"The problem is that weddings are still happening, big ones, too, not just small ones. The only difference is that they are happening in houses or rented farms," said Majdi Bayroun, a former employee at a wedding hall located on Airport Road.
Bayroun told The Jordan Times over the phone that he had lost his job in May after the venue "gave up on the government reopening the sector."
He added that out of 15 employees, only two were left "not to book reservations but to deal with the people asking for their down payments back."
Hajj Tawfiq referred to the disputes that are now happening between families and the owners of wedding halls as well as the disputes between wedding hall owners and their employees.
Siwar Sharif, an event planner, said that much of the sector has lost their jobs as a result of booking cancellations and returned down payments.
"Major wedding halls have kept one or two employees to deal with booking cancellations and almost small wedding halls have let all their workers leave. It is a sad thing to see as unlike us who are related to the sector and still have other events to plan, wedding halls are only for weddings," she added.
However, some citizens prefer that wedding halls stay closed.
"If there is one thing that corona has blessed us with, it is teaching people to throw small wedding ceremonies instead of big pretentious ones that cost a fortune," tweeted Ali Shalati, a citizen, on Twitter.
Roaa Madi, a teacher, agreed: "I hope this small wedding trend continued after corona."
However, stakeholders in the sector told The Jordan Times that just because wedding halls are not allowed to open does not mean that big weddings are not being held.
"Once wedding halls closed, rented farms went big. I can name at least five weddings that had more than 100 guests at them in private farms in Jerash, the Dead Sea, and Salt," said Sami Nader, a wedding hall owner.
Nader added: "However, I'm told that the government has been cracking down on those farms recently."
Hajj Tawfiq stressed that the government "must find a quick solution to save the sector".
Newsletter
Get top stories and blog posts emailed to you each day.