You are here
Women academics 'widely discriminated against' — report
By Dana Al Emam - Aug 14,2017 - Last updated at Aug 14,2017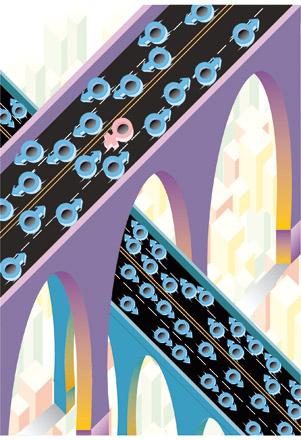 AMMAN — Further efforts are needed to ensure equal opportunities between male and female academics in local private and public universities, a national report released on Monday concluded.
Launched by the Association of Jordanian Women Academics, the report titled "The Reality of Women in Academia in Jordan" sheds light on gender-based discrimination against women academics, including regarding the occupation of senior positions at universities.
Based on a survey conducted across the country, around 60 per cent of women academics included in the study have not participated in committees or managerial positions.
Speaking at the launch of the report, Lubna Akroush, the association's president, described the association as a platform to discuss challenges facing women academics around Jordan, advance their potentials and build networks among them.
She noted that women academics in the Kingdom face difficulties in receiving promotions and scholarships, as well as occupying leadership positions in higher education institutions, compared to their male counterparts.
Established in 2014, the association currently has 115 PhD-holder members from 30 private and public universities and higher education institutions.
The association has also developed a database for Jordanian women in academia in partnership with the US-Middle East Partnership Initiative (MEPI), while also involving some 500 women academics in relevant workshops, she said.
Akroush noted that the association seeks to expand its database to include Jordanian women academics working abroad, instructors at local universities who hold master's degrees as well as other women academics from the region.
Former prime minister Abdul Salam Majali, who attended the launch, said the ability of Jordan's leadership to secure a safe environment has facilitated the advancement of academics, both men and women.
Describing Jordanian women academics as a "source of pride" for the country, he said men and women academics have to work collectively to serve the country.
A representative of MEPI underlined the potential of professional equality between men and women to boost economic prosperity.
Meanwhile, she said "injustices against women" in the workforce are a "global challenge".
While the number of women graduates is higher than men, they comprise a minority of university board members and only one fifth of university instructors.
Related Articles
Dec 09,2017
AMMAN — A recent study by the UNHCR, warned against the extent of sexual violence against men and boys in the Syrian crisis, stressing that
Nov 15,2016
AMMAN — Al Aman Fund for the Future of Orphans, in partnership with the US-Middle East Partnership Initiative (MEPI), held on Monday the clo
Dec 22,2014
Local academics showcased projects on Monday that they designed to address problems affecting the daily lives of Jordanians, as part of their social responsibility and within a competition launched recently.
Newsletter
Get top stories and blog posts emailed to you each day.