You are here
Clashes in Iraq's Anbar kill at least 17 government troops
By AP - Aug 05,2015 - Last updated at Aug 05,2015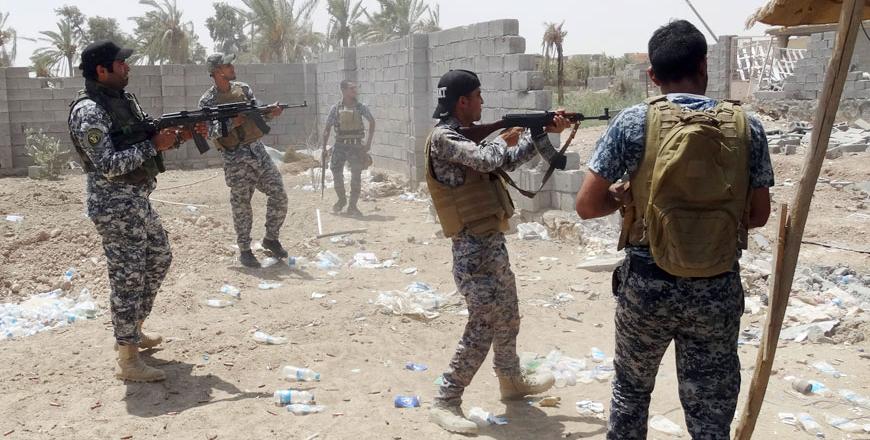 Iraqi security forces backed by Shiite and Sunni pro-government fighters clash with Daesh militants at the front line in the eastern suburb of Ramadi, Anbar province, Iraq, Tuesday (AP photo)
BAGHDAD — Iraqi forces battled Daesh militants Wednesday in western Anbar province, leaving at least 17 troops dead, officials said.
A police officer, an army officer and a Sunni tribal fighter said the deadliest clashes took place east of Daesh-held Ramadi, where six soldiers, four Sunni tribal fighters and two police officers were killed. Nine other troops were wounded, they said.
They say another five soldiers were killed and nine wounded when militants attacked troops near the Habbaniyah military base, where dozens of American advisers are stationed.
Iraqi troops, backed by Shiite militiamen and Sunni tribal fighters, launched an operation to retake Anbar last month. The US-led international coalition is launching air strikes on militant positions. Late last month, the government forces recaptured the University of Ramadi, located 5 kilometres south of Ramadi.
Daesh seized large parts of Anbar in early 2014 and captured Ramadi in May. Iraqi forces, which had been making steady progress against the extremists in recent months with the help of the air campaign, scored a major victory in recapturing Saddam Hussein's hometown of Tikrit in April.
Also Wednesday, militants detonated bombs in commercial areas of the capital, Baghdad, and in northeastern Diyala province, killing at least eight civilians and wounding 31, police and medical officials said.
No one claimed responsibility for these attacks, but Iraq sees near-daily bombings that are often claimed by the Islamic State group.
All officials spoke on condition of anonymity as they were not authorised to speak to journalists.
Related Articles
Dec 29,2015
BAGHDAD — Tribal fighters deployed in Ramadi Tuesday, a step towards providing the reconquered Iraqi city with a force both capable of preve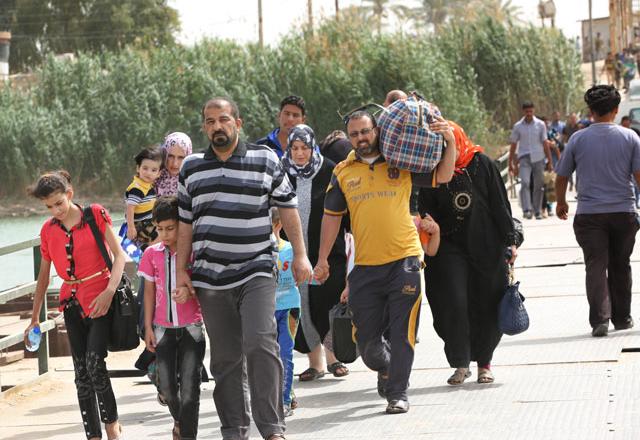 Apr 21,2015
Iraq security forces have recaptured areas lost earlier to Daesh terror group in and around the battleground city of Ramadi, security officials said Tuesday.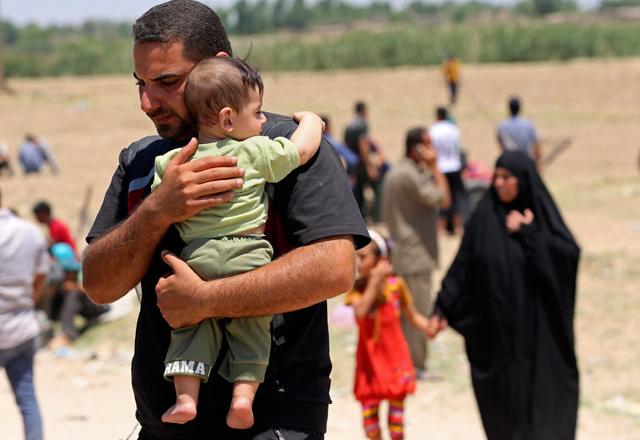 May 16,2015
Iraq's military has dispatched reinforcements to help its battered forces in Ramadi, a city now largely held by the Deash terror group after its militants swept across it the day before, an Iraqi military spokesman said Saturday.
Newsletter
Get top stories and blog posts emailed to you each day.