You are here
Morocco busts 'Daesh cell' planning attacks — ministry
By AFP - Sep 07,2016 - Last updated at Sep 07,2016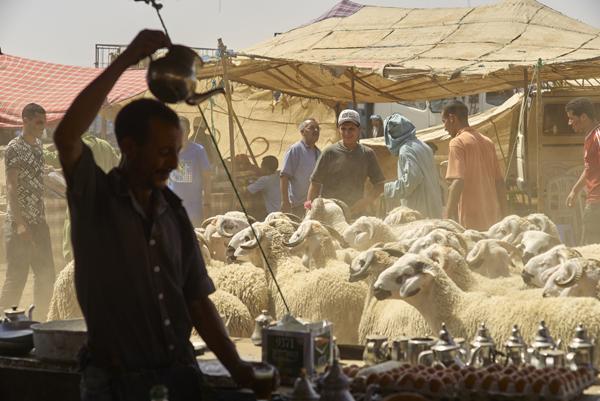 Moroccan pours tea in a cafe under a tent as merchants escort their flock in Lagfaf market before celebrating the Muslim feast of Eid Al Adha at Lagfaf market near Khouribga central Morocco on Wednesday (AP photo)
RABAT — Morocco said on Wednesday it has broken up a "terrorist cell" linked to the Daesh terror group that authorities believe was planning attacks in the north of the country.
A statement from Rabat's interior ministry said three suspects had been detained by police in the northern cities of Oujda, Casablanca and Fez.
The arrests "revealed several dangerous terrorist projects in advanced stages of preparation", the statement said.
It added that the cell members were linked to Daesh supporters "active in Syria and Iraq".
The ministry said the three had planned to attack "sensitive and crucial sites" in several cities.
"The cell's chief rented a safe house near to the city of Oujda, which was reserved for lodging and the preparation and manufacture of remote-detonated explosives," the statement added.
A raid on the property uncovered chemicals that the ministry said could have been used to make bombs.
Rabat says more than 150 "terrorist cells" have been busted since 2002, including dozens in the past three years with ties to extremists in Iraq and Syria.
A study by the US-based Soufan Group said last December that at least 1,200 Moroccans had travelled to fight alongside Daesh in Iraq and Syria in the previous 18 months.
In 2011, a cafe bombing killed 17 people, mostly foreign tourists, in the central city of Marrakesh.
It was the deadliest attack in Morocco since the 2003 Casablanca blasts that killed 45 people, including 12 suicide bombers.
Related Articles
Mar 22,2015
Morocco said Sunday it dismantled a "terrorist cell" and seized weapons earmarked for a string of assassinations in a nationwide operation targeting supporters of Daesh terror group.
Jan 19,2016
RABAT — Morocco said on Monday it had arrested a Belgian man of Moroccan descent who it said was directly linked with some of those behind t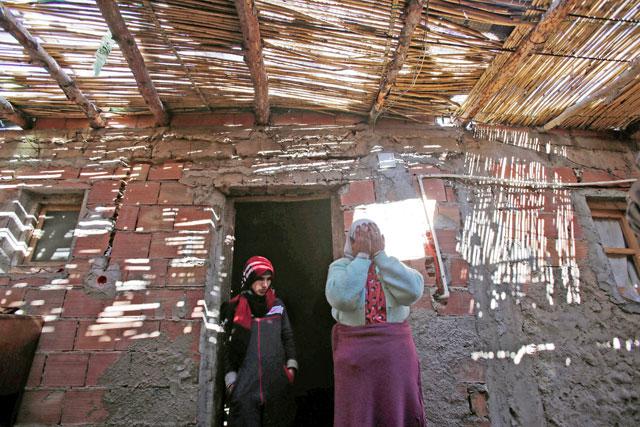 Feb 03,2018
RABAT/MARRAKECH, Morocco — Moroccans risking their lives scraping coal from abandoned mines have listened to local officials, the mining min
Newsletter
Get top stories and blog posts emailed to you each day.