You are here
Sheikh Salman urges one candidate in FIFA poll
By AP - Feb 10,2016 - Last updated at Feb 10,2016
PARIS — FIFA presidential candidate Sheikh Salman is calling on voters to agree on a single candidate ahead of the election.
In an interview with The Associated Press (AP) on Tuesday, Sheikh Salman dismissed suggestions that winning a contested election would give him a stronger mandate to lead world football's governing body.
"If we go to election there will be losers and maybe sometimes you need to avoid that result," he said.
The Bahraini royal and UEFA general secretary, Gianni Infantino, are seen as front runners among five candidates in the February 26 vote.
Sheikh Salman said it was best for FIFA if "we have a clear indication on who will be elected".
"We have to be realistic. We know the chances of each candidate," said the Asian Football Confederation president, who has the majority backing of his own continent and from African football leaders. The two blocs count for 100 of the 209 FIFA voting federations.
"Every day we calculate. I am sure that, of course, it is positive," Sheikh Salman said. "I hope that Europe looks at it from an organisational point of view, and not an individual, on what is best.
"And if there is an agreement then I think it is a win-win. Everybody is involved and everybody has a share of the power and gets involved in the decision-making. But everybody has the right to run and go ahead. It is not up to me to decide on that."
A pre-election deal to unite behind one man was suggested last week by FIFA executive committee member Vitaly Mutko, the Russian sports minister.
"Mr Mutko's comments reflect the feeling of a lot of people around," Sheikh Salman said. "It can be done through [the national federations]. They can persuade."
The two election front runners were both in Paris on Tuesday with their campaign teams.
Sheikh Salman met with the AP on Tuesday in a five-star hotel about one kilometre from another hotel where Infantino attended a meeting of leading European clubs.
The sheikh declined to confirm if there had been direct talks between the two camps.
Infantino declined to speak about FIFA issues before presenting his election pitch at the European Club Association meeting.
One deal option for Asia and Europe has been aired often since the campaign took shape last October — that Sheikh Salman becomes FIFA president with Infantino as his secretary general.
"Europe has to look after its interests as well," Sheikh Salman acknowledged. "We are open for dialogue. The decision is not just my decision now. I have a partner now and Africa is my partner and I will consult with the Africans on all future steps."
up
14 users have voted, including you.
Related Articles
Oct 27,2015
GENEVA — Deadline day to enter the FIFA presidential election saw surprise entries and a potential eight-man line-up on Monday.Among late ta
Nov 10,2015
LONDON — The World Cup could be expanded by eight teams to 40 if Gianni Infantino is elected FIFA president.Infantino, the face of European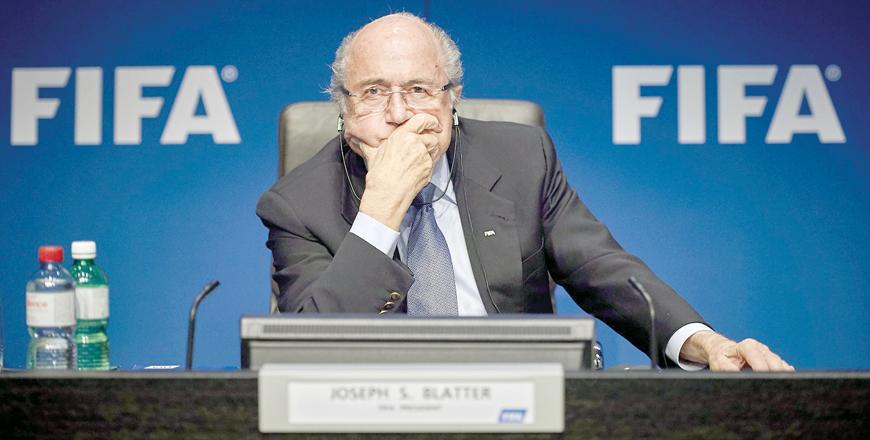 Feb 21,2016
GENEVA — The Sepp Blatter era at FIFA is set to finally end Friday when football's scandal-scarred world body picks a new president after ni
Newsletter
Get top stories and blog posts emailed to you each day.