You are here
Palestinian leadership decision long overdue
Oct 12,2016 - Last updated at Oct 12,2016
The United States is not the only place that will be witnessing a leadership change. Elections for top institutions and the overall leadership will be taking place within the two leading Palestinian political movements.
Fateh is expected to hold its seventh congress this winter and Hamas is expected to choose its political bureau sometime before the end of this year.
Neither Mahmoud Abbas nor Khaled Mishaal are going to be running for the top leadership position.
If it is held as planned on November 29, the seventh congress will be held two years late. But this is a huge improvement over the sixth congress that took place in Bethlehem in August 2009, 20 years after the fifth.
The Fateh central committee met in September and took this decision. The actual date will be set in a meeting that is to take place late this October.
The plan is that the Palestine National Council, over which Fateh has decisive control, will meet afterwards to elect a new executive committee of the PLO and a new chairman.
It is unclear, and unlikely, that Hamas or Islamic Jihad will participate in this meeting if held before a full-fledged reconciliation takes place.
Abbas, like his predecessor Yasser Arafat, holds three key positions: leader of Fateh, chairman of the PLO's executive committee and president of the Palestinian Authority.
It is not clear whether the new leadership will continue this direction or if some of these three positions will be split among different people, especially considering the fact that the PLO, which has traditionally paid a lot of attention to the plight of the Palestinian diaspora, has weakened a lot as a result of Abbas' spending all his time running the Palestinian government in Ramallah.
Palestinians have no idea yet who either Fateh or Hamas will choose as leaders. Neither current leader has handpicked a successor, therefore much will depend on the choices of grassroots activists in each group.
While much speculation has been focusing on the personalities of the supposed leaders of the top two Palestinian movements, little discussion has taken place on policy issues.
What will the new Palestinian strategy for liberation look like? How will the new leadership deal with the failed policies of the past? What will be the attitude towards negotiations, confrontation, diplomacy, governance, boycotts and so much more?
Mishaal has opened up some of the discussion by making a courageous statement in which he admitted that his movement made mistakes in the past.
While he was talking about mistakes that were committed in relationship with Fateh, many saw in his statement the beginnings of a serious effort to review and evaluate past performances and policy decisions with the aim of making the needed corrections.
Leaked information from Fateh focuses on a new political policy programme that will be introduced and voted on.
Some expect the new programme to reflect some of the worldwide evaluations that all pro-Muslim Brotherhood movements have been making recently as a result of their failures. 
It is not clear whether this review will be substantial or superficial. Most importantly, whether it will touch on some of the absolute positions of the Islamic Liberation Movement's position vis-à-vis the state of Israel.
In Fateh's case, no change in the general policy towards Israel, which the movement recognised in 1993, is likely, but the movement might adopt a much more comprehensive position on how the popular struggle methodology that Fateh had adopted at the sixth congress will play out.
Abbas has drawn a line between support for boycotting Israeli settlements in the occupied territories and the much more popular position of boycotting Israel, which is the protector of the settlements and the perpetuator of the half a century of occupation and refusal to grant Palestinian refugees their rights.
While activists of Fateh and Hamas will cast their votes, many expect that external powers will be trying to influence the outcome of these elections.
Already an Israeli television reporter has named former Palestinian UN representative and Arafat's nephew Nasser Qudwa as a possible successor to Abbas and said that he has the support of four leading Arab countries.
Neither the named candidate nor any of the mentioned countries have publicly reacted to this report.
More than one generation of Palestinians have been raised without knowing any other leader but Arafat, Abbas and Mishaal.
A change in leadership is refreshing and long overdue, provided that such change will also bring with it fresh ideas and a serious strategy for ending the nightmare of refugees, occupation and settlements Palestinians have been suffering from for decades.
While the average Palestinian will have no role in the process that is limited to the members of these two movements, the decision will certain affect all Palestinians and everyone is hoping and praying that they make the right choices.
up
264 users have voted, including you.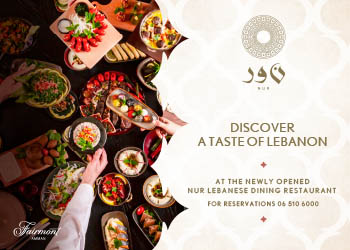 Newsletter
Get top stories and blog posts emailed to you each day.