You are here
Trump's decision violates international legitimacy
Dec 07,2017 - Last updated at Dec 07,2017
Jordan was quick in expressing rejection of US President Donald Trump's decision on Wednesday to recognise Jerusalem as the capital of Israel, describing this move as a violation of international law.
The Kingdom was working round-the-clock over the past days in a bid to use its good relations in Washington to dissuade the US president from taking a unilateral step and making contacts with friends around the world to warn of the consequences of such a move.
His Majesty King Abdullah was direct and firm when he advised the US president during a telephone call on Tuesday against taking such a move, saying that it would inflame the entire region and sabotage prospects for peace between Israel and Palestine for generations. His Majesty warned of preempting the outcome of peace talks that aim to reach a comprehensive solution which would hopefully lead to the establishment of a Palestinian state, with East Jerusalem as its capital.
Same position and warnings were echoed by leaders from around the world, coming on Wednesday from the US' closest allies in Europe. 
British Prime Minister Theresa May, shortly after Trump made his announcement, said her country was in disagreement with the US decision which she described as "unhelpful for prospects for peace".
The European Union also expressed its serious concern over the irresponsible decision, stressing that the status of Jerusalem "as the future capital of both [Palestinian and Israeli] states should be resolved through negotiations".
Trump decided to ignore the advice coming from many countries around the world and to break up with the policy established by his predecessors, be they Republicans or Democrats, who were deferring this decision so as not to preempt the outcome of Palestinian-Israeli peace talks and who were trying to achieve peace.
Instead of courageously working for a Palestinian-Israeli peace agreement and joining hands with pro-peace forces of moderation in the Arab region, Trump has flagrantly succumbed to pressure by influential lobby pressure in Washington.
Such a unilateral decision comes at the expense of achieving justice for the Palestinian people, who have been for decades paying the price for hypocritical, one-sided policies practised by Western governments in the Middle East, starting with Britain, which worked since 100 years ago after the issuance of the Balfour Declaration to hand over British-mandated Palestine to Jewish immigrants escaping persecution in Europe. 
Wednesday's decision is but a continuation of such anti-Palestinian, anti-justice practices by a superpower opting to appease one party of the conflict, the occupation power, over the other weaker side that has been for decades paying the price with the blood, suffering and freedom of its people, who now are estimated to number around 12 million people, half of them living on their historic land in various capacities under the yoke of Israeli occupation, and the other half living in the diaspora, many as refugees, around the world. 
These 12 million deserve to have their own state on their national soil, with Jerusalem as its capital, and will, for sure, have it.
And we hope that through peaceful means supported by countries that still believe in the cause of justice and peace.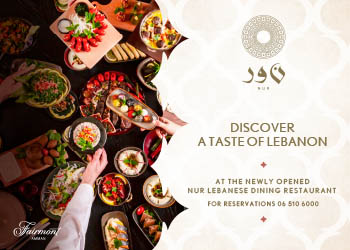 Newsletter
Get top stories and blog posts emailed to you each day.