You are here
Israel targets Palestinian cultural sites to undermine national identity
Aug 15,2018 - Last updated at Aug 15,2018
At least 18 people were injured when the Israeli air force struck the Said Al Meshal Cultural Centre in the Rimal neighbourhood of Gaza a week ago. Although the Israeli military claims the five-storey building housed "the operational arm of the political leadership" of Hamas, Gazans contend the building provided space for musicians and artists to practice and perform, housed the second largest auditorium in the besieged and blockaded coastal strip, and hosted entertainments and a centre for Egyptian spouses of Gazans.
Israel violated international law governing conduct during war when it bombed the building. Attacking heavily built up residential areas is prohibited, even if there is a political or military target in such a location. Striking "civilian objects" wherever found is banned. The Gaza-based Palestinian Centre for Human Rights (PCHR) condemned the attack for the reason stated above and said it also constituted a serious breach of the 2003 UN Educational, Scientific and Cultural Organisation's declaration calling for the preservation of cultural heritage during times of conflict.
The PCHR also referred to article 27 of the 1907 Hague convention, which established protection for cultural, religious and historic monuments, as well as hospitals during siege and bombardment. The centre also called upon the international community to press Israel to end such attacks.
This was not the first time this year, Israel bombed a Palestinian cultural facility. In July, Israel hit the Arts and Crafts Village, established in 1998 by the Gaza city council, which housed not only handicrafts but also Palestinian historical artefacts. Constructed from red clay and incorporating traditional rural design features, the village, sited at the centre of Gaza city, had four "houses", one each for brass, wood, embroidery, and carpets and an exhibition hall. It had been renovated shortly before the Israeli strike which killed two children in an adjacent park, damaged nearby buildings and destroyed a centre for disabled children. The day after the Israeli attack, Palestinian artists displayed their work in the rubble.
I visited the village several years ago and received from a shopkeeper a gift of a wooden replica of a key, representing Palestinian homelessness.
Targeting cultural centres in Gaza deprives the strip's trapped, besieged and blockaded residents of facilities to display their talents and means to earn money by painting, carving, sculpting, weaving and staging dramatic performances. Gazans who lose outlets like the village to express themselves are likely to turn their fertile and active minds to resistance by means other than culture, like, for instance, flying flaming kites across Israel's fence that imprisons Gaza in order to set tinder dry fields and trees alight. 
Israel's attacks on cultural centres are nothing new. At Easter time in 2002, after Israeli tanks rolled into Ramallah, troops broke into and smashed up the Sakakini cultural centre located in a 19th century Ottoman villa in central Ramallah. This vandalism coincided with an attack on a $2 million cultural centre established by the Lutheran Church in Bethlehem. There, the Israelis detonated workshops, smashed windows and office equipment, and collapsed cellings, causing more than $500,000 worth of damage.
During the Israeli assault on Gaza in 2009, the small private museum, Al Madhaf, the first in Gaza, was struck by shrapnel from bombs dropped on the nearby sports facility. Hellenistic pottery was broken. While this was collateral damage, Israel should not have been targeting a sport centre which is defined as a civilian "object" in international law.
Al Madhaf, which I have visited several times, is an important cultural asset for Gazans because school children arrive in buses, tour the exhibits which show them that Gaza has had a glorious ancient history in contrast to its terrible present and have a snack at the cafe attached to the museum. Al Madhaf gives traumatised and tragic children a chance to have the sort of outing that school children in other countries can often enjoy.
Following the 1993 Oslo accords and the establishment of the Palestinian Authority, Palestinian cultural life blossomed. Galleries and cultural centres opened in a land where art had been rigorously suppressed by the occupation authorities.
Israel targets Palestinian cultural sites with the aim of undermining Palestinian national identity. For Palestinians, producing poems, stories, novels, paintings and sculptures constitutes resistance to the Israeli occupation which tries to smother all forms of Palestinian expression.
Seventy years after declaring its establishment, Israel is still striving for legitimacy but it can only attain this essential attribute of statehood by erasing the Palestinian people whom it has occupied and exiled. This is an impossible task because Palestinians are a nation, distinct from neighbouring peoples, and Palestinians have their own culture, distinct in many ways from the cultures of their neighbours. Israel has tried to merge Palestinians into the Arab whole but has not succeeded.  Palestinians remain Palestinians wherever they are. Therefore, there is little point in bombing cultural centres in Gaza and the West Bank because the culture of the Paletinian people remains in every refugee camp, every neighbourhood in Palestine, every family and household, in every individual and on every lip with the Palestinian accent in Arabic.
Like other indigenous peoples taken over by Western colonialists, the Palestinian people are fighting back with learning, language, local embroideries and cultural weapons with the aim of preserving themselves, their identity, their nation and their right to their homeland. They are following the route taken by North and South American, Australian and Irish predecessors, who relied on culture for resistance.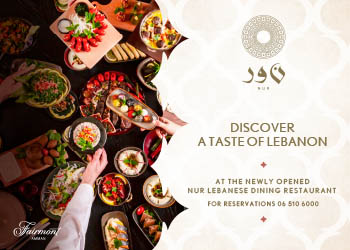 Newsletter
Get top stories and blog posts emailed to you each day.