You are here
32-year-old 'proving herself' against stigma associated with visual disability
By Johannes Decat - Mar 17,2015 - Last updated at Mar 17,2015
AMMAN — Salma waits at the exit of the kindergarten in Abdoun, where she works as a director for children with disabilities, for an interview with The Jordan Times.
She is a successful 32-year-old. This year, she hopes to finish her PhD in education for people with disabilities at the University of Jordan (UJ). Her final dissertation will treat the topic of education for children with disabilities.
What makes Salma different is the fact that she cannot see.
She lost her sight at the age of five, when two Israeli army helicopters crashed into each other during an exercise above her village close to Hebron, Palestine.
She was playing outside her house with a friend. Her parents and brothers, who were shepherds, had gone out to graze the sheep.
The little Salma (not her real name) raised her eyes to look for the origin of the terrifying sound. Debris fell into her eyes, changing her life forever.
It was August 15, 1988, a date that is engraved forever in her memory.
During the interview, Salma recalls how she had been looking forward to going to school before the accident happened.
Her parents had bought her a schoolbag and she had asked them for a pair of red shoes. She was dreaming of a splendid start at primary school.
Instead of going to school, Salma went to hospital, where she stayed for one month.
Then she had to leave her village and go to a boarding school in Ramallah specialised in education for visually impaired children.
With horror, she recounts how she was allowed to go home only once a month.
She describes the violent temperament of her houseparent, whose sharp, always screaming voice would hurt her ears.
"It was the worst time of my life," Salma says. The education was good, adapted to the needs of students with visual impairment, but she missed love and friendship at the boarding school.
"The memories of my early years before the accident are very strong," Salma says.
Everything she had seen when she was four and five is stored as a picture in her mind, enabling her to see a moon, leg or tree when someone talks about these objects.
Trying to describe how she pictures the unknown, Salma says she sees with her other senses, which have become much stronger since she lost her sight.
"You can see with your heart and mind as well," she says.
Salma is an excellent student. In her General Secondary Certificate Examination, she scored 91.5 per cent.
At the boarding school in Ramallah she always obtained the highest marks of the class.
After finishing high school, she decided to go study at the UJ, renowned for its assistance to students with disabilities.
She wanted to escape "the harsh regime of boarding schools" and make new friends.
One of the few teachers she liked at the boarding school had told her about the university in Amman.
It appeared to be the best decision of her life. She loves her studies, the atmosphere at the university and has made new friends, many of them sighted.
At the university, she was accompanied by an assistant who would audio record her academic material. Some texts were also transcribed into Braille. For her exams, an assistant would write down her oral answers to the questions.
Salma says she has often encountered bad attitudes towards people with disabilities in Jordan and in Palestine.
"But you have to prove yourself," she says firmly. And prove herself, she certainly did.
She has successfully completed her English teaching BA and MA on education for people with disabilities at UJ, and is currently writing her PhD dissertation.
She has published a book on Braille and worked as an Arabic teacher for non-native speakers at Qasid Arabic Institute.
For Salma, blindness is only a minor problem, if it were not that society is often intolerant.
"We have no culture for disabled people," she says, "When people meet me, they often judge me on my blindness."
Salma's life has been a fight for independence.
She has liberated herself from the stigma that often hampers people with disabilities.
"I have accepted my disability as a part of myself. It does not stop me from realising my dreams."
She admits that transportation can be difficult, but counts on friends or people on the street to help her find a taxi or accompany her to the supermarket.
"In the end, I am completely independent. I do what I want."
Related Articles
Apr 15,2018
AMMAN — A blind woman is helping other people with visual impairment integrate socially and academically by teaching them Braille (a reading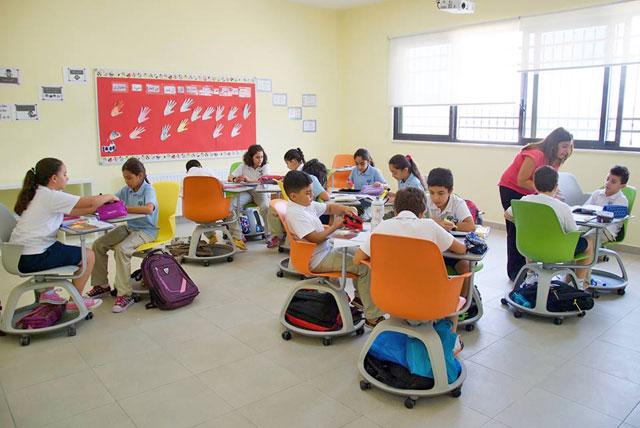 Feb 04,2018
AMMAN — Despite an increasing number of initiatives implemented to raise awareness on accessibility for people with disabilities in Jordan,
Jul 25,2016
AMMAN — The Jordanian Coalition for People with Disabilities on Monday launched a guidebook for improving accessibility for people with disa
Newsletter
Get top stories and blog posts emailed to you each day.