You are here
Activists rally in Amman against harassment
By Suzanna Goussous - May 25,2016 - Last updated at May 25,2016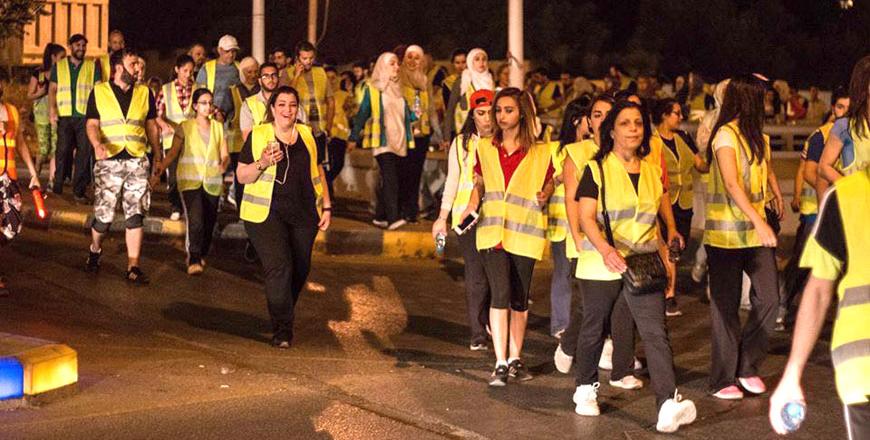 Amman residents on Sunday participate in a march organised by ActionAid, Namaa Organisation and Fastwalk Group (Photo courtesy of ActionAid)
AMMAN – Around 100 residents of Amman took the streets earlier this week to raise awareness on verbal harassment some women experience when they go out alone, though some see it as uncommon in Jordan.
Organisers of the anti-harassment rally –– ActionAid organisation, in cooperation with Namaa Organisation and Fastwalk Group –– said the march aimed at making the streets safer for women.
"Harassment can limit women outdoor activities," said Mouwaffaq Maraka, the founder of Fastwalk Group, who noted that the group had organised more than 1,100 activities in the past years with around 80 addressing several issues in the society.
Amani Hammad, the head of programmes at ActionAid said there is "no legal provision that criminalises harassment in Jordan".
In April of this year, the government approved a number of changes to the Penal Code, which included increased punishments for several crimes including harassment. The amendments have yet to be endorsed by the Parliament.
In a bid to address the issue of harassment, Minister of Justice Bassam Talhouni has previously said the amendments would include publishing photos of those proven guilty of sexual harassment in dailies as a deterrent.
The new version of Penal Code imposes imprisonment of up to six months or a fine on those found guilty of committing harassment, according to Talhouni.
"Sometimes it is the way men stare at women. This is something we are trying to change," a female member of the organisation said, preferring to remain unnamed.
"It is our right as women to enjoy this city, our city, we have the right to walk down the streets safely without having to experience distress; this doesn't only affect social relations, but it also diminish women's economic participation," she added.
Hadeel Khawaja of Namaa Organisation, said the rally aims at engaging students, shop owners and residents to participate in combating the issue.
The project focuses on raising social awareness on verbal harassment women sometimes face when they walk in the streets, according to Khawaja, who voiced hope that such initiatives would bring attention to gender-related issues.
Starting from the 5th Circle, participants chose walking in one of the most crowded areas in the capital, Rainbow Street, located near the 1st Circle, to attract the attention of people on the issue.
"Rainbow Street is full of cafés and restaurants. We picked it because shop owners themselves pay the price of harassment when they see low number of customers due to the verbal harassment outside their shops," she added.
To Aya Mohammad, more attention and awareness campaigns should be launched in Amman, particularly in areas where residents and tourists spend most of their time.
But Amman resident Tala Rihan, 22, said harassment is not a "commonissue" in Jordan.
"Many women can go alone at night without facing problems; the social awareness levels are higher in the country," she said, adding, however, that awareness initiatives can help prevent such problems.
Hassan Awamleh, also a resident of the capital, said the issue is "not as common as other countries" in the region.
"I can see it very limited in our streets," he said.
What happens in the streets most of the time is "innocent" flirting, said 30-year old Wafa Musa, who indicated that sometimes she stays out till late and has never experienced harassment.
up
19 users have voted, including you.
Related Articles
Dec 03,2015
AMMAN — More than 20 organisations have begun work on a plan to limit acts of sexual harassment in areas across the Kingdom during the 16-Da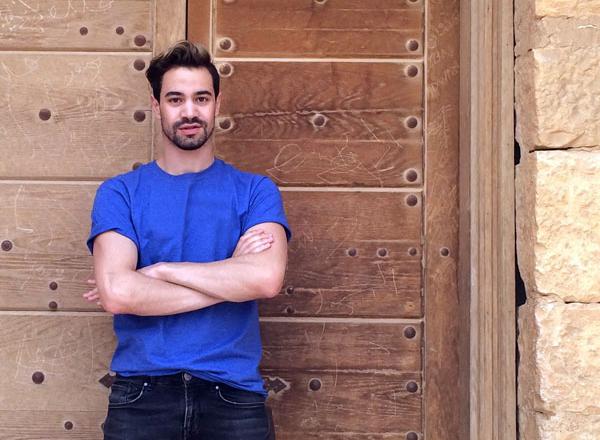 Dec 15,2016
AMMAN (UN Communications Group) — When Alaa Sa'di heard about PLURAL+ Film festival, an initiative of the UN Alliance of Civilisations and t
Nov 18,2017
LONDON — More security is needed on the streets of Cairo to protect women, but both men and women need to push for this to happen and author
Newsletter
Get top stories and blog posts emailed to you each day.