You are here
Exhibition showcases role of ANZAC troops in Great Arab Revolt
By Dana Al Emam - Oct 02,2016 - Last updated at Oct 02,2016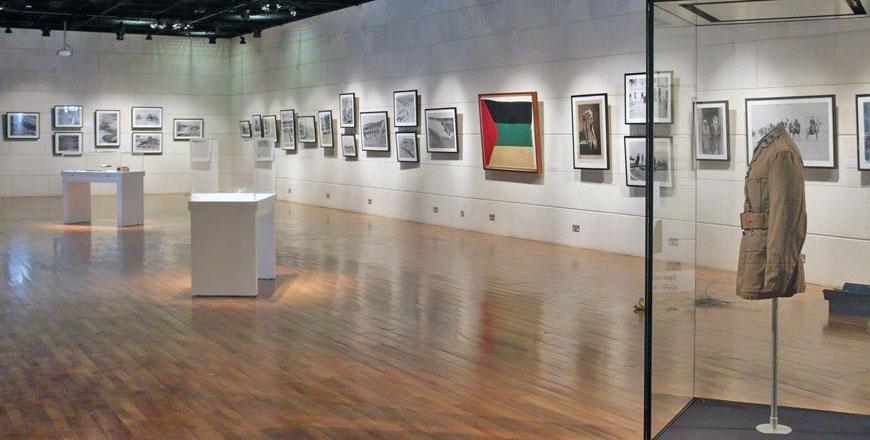 Items are on display at the Jordan Museum's Great Arab Revolt Exhibition in Amman. The month-long exhibition was launched on September 27 (Photo courtesy of Jordan Museum)
AMMAN — Through their participation in the Great Arab Revolt, Australian New Zealand Army Corps (ANZAC) troops developed friendships with the locals of Transjordan, according to Australian historian Neil Dearberg.
The military historian and former army officer said there are many stories of cooperation between ANZAC forces and the local population in areas like Salt, Azraq and Aqaba, noting that the antipodeans' participation in the revolution was not limited to military assistance.
"Horsemen of the ANZAC forces put women and children on the backs of their horses and helped them reach the other side of the [Jordan] River," he said on Thursday at a lecture on the role of ANZAC troops in the Great Arab Revolt.
While Australian aircraft and the HMS Suva ship delivered food, weapons and other supplies to fighting forces, members of ANZAC missions, such as Alice Chisholm and Rania Macphillamy, were often hosted by locals to share meals and exchange tonics as gifts, Dearberg explained.
"This cooperation is present until today, mainly through trade and commerce."
Several incidents and memories of these encounters are documented in an exhibition currently on display at the Jordan Museum, featuring items from the Australian War Memorial.
The month-long exhibition was launched on September 27.
Speaking at the launch of the exhibition on Tuesday, Australian Ambassador to Jordan Miles Robert Armitage highlighted the bonds and the respect between the two nations.
"Many of these soldiers exchanged gifts that found their way halfway across the world to Australia. Over time, they became part of the collection at the Australian War Memorial," he said.
The diplomat added that the exhibition includes works of Australian war photographers and artists, such as the paintings of local places and people by renowned war artist George Lambert.
Australians fought with the forces of Prince Faisal, son of Sharif Hussein Bin Ali and commander-in-chief of the Arab Northern Army, in what is now Jordan.
"The Revolt is an important part of Jordan's history, but also Australia's story. When our soldiers were fighting during the Revolt, Australia was only 11 years old. Our ANZAC legend was born during battles such as those of the Great Arab Revolt," Armitage said.
Related Articles
Dec 05,2015
AMMAN — As the centennial of the Great Arab Revolt approaches, Neil Dearberg, an Australian military historian, highlighted the contribution
May 15,2017
AMMAN — Australian Ambassador to Jordan Miles Robert Armitage on Monday inaugurated a photo exhibition of the Great Arab Revolt, titled "100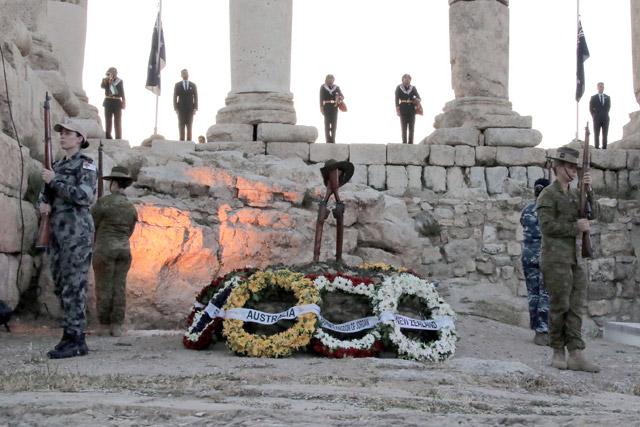 Apr 25,2017
AMMAN — The Australian Embassy on Tuesday hosted a dawn service at the Amman Citadel to commemorate the anniversary of the first major milit
Newsletter
Get top stories and blog posts emailed to you each day.