You are here
Gov't promotes available financing, loans
By JT - Jul 18,2016 - Last updated at Jul 19,2016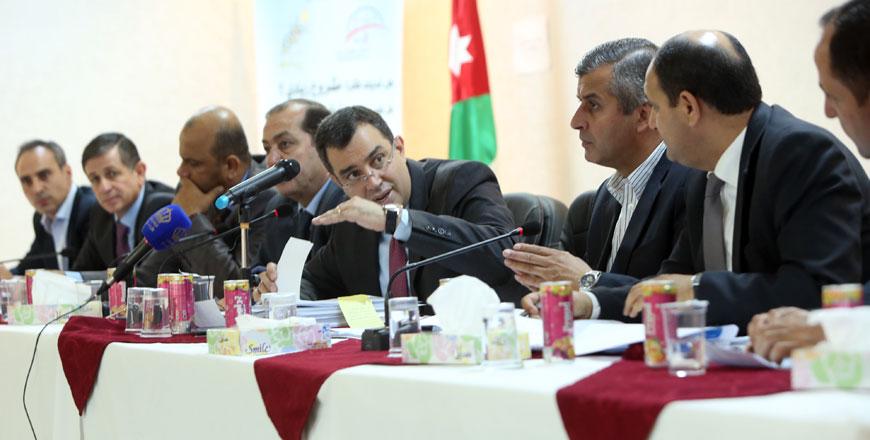 Minister of Planning and International Cooperation Imad Fakhoury highlights loans and financing available to potential entrepreneurs during a meeting in Jerash on Monday (Photo courtesy of Ministry Planning and International Cooperation)
AMMAN – The government on Monday launched a programme to raise awareness of loans and financing available to potential entrepreneurs across the Kingdom, the Planning and International Cooperation Ministry said.
Minister of Planning and International Cooperation Imad Fakhoury said the ministry has developed a comprehensive programme to introduce people to the financing and loans available to Jordanians to start small and medium enterprises.
Fakhoury met with charitable societies, cooperatives, army retirees, unemployed youth and representatives of industries and chambers of commerce in Jerash, some 48km north of Amman, on Monday to introduce the new initiatives.
At the meeting, the minister said the government had created 12 development programmes for the years 2016-2018, coordinating with local and national partners, and public and private sectors.
A programme to enhance productivity will target young people, women and local commissions to help them generate income by establishing or developing small businesses, Fakhoury said.
The programme will be implemented by the Development and Employment Fund, the Agricultural Credit Corporation, the Jordan Enterprise Development Corporation and the Jordan Loan Guarantee Corporation, he added.
The government will also establish a fund for pioneering enterprises headquartered in Amman, and implement new measures to replace guest workers with Jordanians, the minister explained.
Fakhoury said the government would support endowment projects and investment portfolios through Islamic finance, develop the social security network, support family projects and disabled people.
Planning Ministry Secretary General Saleh Kharabsheh gave a presentation on the government's financing windows, identifying the targeted groups and the limits of available finance.
Jerash Governor Qassim Mheidat stressed the importance of the meeting with the minister to raise awareness on finance windows and provide soft loans for productive projects to fight poverty and unemployment.
Also Monday, Fakhoury reviewed with representatives of Jerash governorate the 2016-2018 executive development progarmme for governorates and said that around JD46 million would be spent on implementing government projects in Jerash.
The minister said that the government is set to spend around JD450 million on infrastructure and development priorities in al governorates between 2016 and 2018, indicating that JD70 million were allocated for this year and that the share of Jerash is around JD6 milllion.
Related Articles
Jun 10,2016
AMMAN – Jordanians will elect their representatives in the Lower House on September 20 of this year, according to a decision by the Independ
Nov 28,2015
AMMAN — Wihdat will aim to capitalise on their lead, taking advantage of Shabab Urdun's faltering when Week 9 of the 64th Jordan Professiona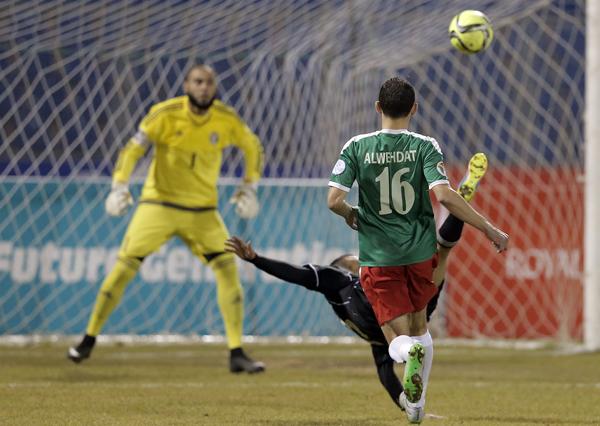 Dec 17,2015
AMMAN — Faisali ended Week 11 of the 64th Jordan Professional Football League atop the standings while titleholders Wihdat dropped to fourth
Newsletter
Get top stories and blog posts emailed to you each day.