You are here
Jordan to go to polls on September 20
By JT - Jun 10,2016 - Last updated at Jun 10,2016
Young people distribute water and dates to help motorists break their fast on Thursday near the Interior Ministry Circle next to a sign encouraging people to vote in the upcoming elections slated for September 20 (Photo by Omar Obeidat)
AMMAN – Jordanians will elect their representatives in the Lower House on September 20 of this year, according to a decision by the Independent Elections Commission (IEC) announced Thursday.
The date was announced by IEC President Khaled Kalaldeh during a meeting for the board of commissioners, according to the Jordan News Agency, Petra.
The Lower House of Parliament was dissolved May 29, after completing its term.
The Constitution requires that legislative elections be conducted within a period not exceeding four months after the dissolution of Parliament.
A Royal Decree was issued on Wednesday directing the concerned agencies to hold parliamentary elections in accordance with the provisions of the law.
The Decree read: "We, Abdullah II Ibn Al Hussein, King of the Hashemite Kingdom of Jordan, in accordance with Paragraph I of Article 34 of the Constitution, we order the conduction of the Lower House elections in the manner stipulated in the law," according to a Royal Court statement.
Paragraph I of Article 34 stipulates that: "The King issues orders for the holding of elections to the House of Deputies in accordance with the provisions of the law."
Following the board of commissioners' meeting, Kalaldeh said that IEC commissioners and cadres have worked over the past period to make setting a date for elections possible, adding that the board and the concerned departments have held several meetings to agree on the best possible date for holding the polls.
The president said the commission has everything it needs to hold transparent elections due to the support it has received from the King and government agencies.
Earlier in the week, His Majesty King Abdullah met with the IEC's board of commissioners and stressed the importance of facilitating the commission's role of setting the stage for the upcoming elections and to boost trust in the election process as part of the country's efforts to enhance integrity and transparency in public administration.
The Elections Law is based on an at-large voting system, in which candidates can run for parliamentary elections on one large multimember ticket.
It divides the Kingdom into 23 electoral districts, one for each of the 12 governorates, except for Amman which was split into five districts, Irbid into four and Zarqa into two.
Each of the three badia districts (northern, central and southern) was considered a governorate for the purposes of the law, which allocates 115 seats for the constituencies and 15 seats for a women's quota.
The law also stipulates that the ticket includes no less than three candidates and does not exceed the number of seats allocated for the constituency in which the ticket is competing.
Each eligible voter can only pick one list and has then to name the candidate(s) he/she has chosen from the ticket.
Related Articles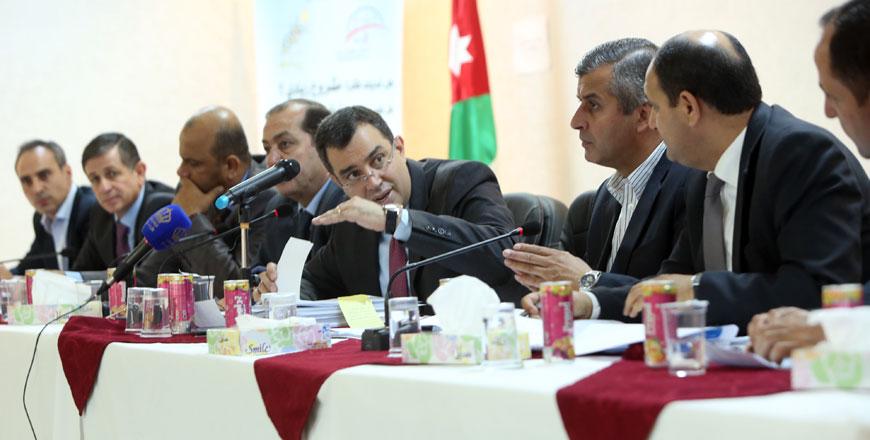 Jul 18,2016
AMMAN – The government on Monday launched a programme to raise awareness of loans and financing available to potential entrepreneurs across
Nov 28,2015
AMMAN — Wihdat will aim to capitalise on their lead, taking advantage of Shabab Urdun's faltering when Week 9 of the 64th Jordan Professiona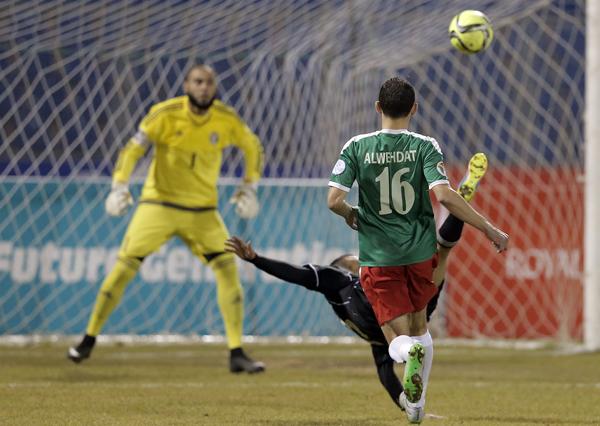 Dec 17,2015
AMMAN — Faisali ended Week 11 of the 64th Jordan Professional Football League atop the standings while titleholders Wihdat dropped to fourth